Intimacy and isolation in a Covid world
Intimacy and distance during a year of Covid lockdowns are the dominant themes of an exhibition opening at Old Government House this week.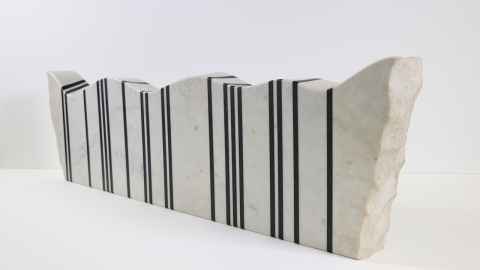 'Being Together is the Only Reality' is a collaborative effort involving 19 art history postgraduate students from the University's Faculty of Arts.
Under the direction of Associate Professor Linda Tyler, the students individually chose artworks from the University's large collection of primarily New Zealand artists in response to their feelings of loneliness and isolation through the first lockdown.
Forced to study from home, virtually connected but physically apart, it was pertinent that the idea for the show's theme was raised on Zoom, says student Jessica Agoston.
"We all felt it was very poignant and relevant given our collective experience of being 'virtually' together each week, and of course the wider experience of isolation and social distancing."
She says the concept of 'look but don't touch' is something we're all far too familiar with now. "It's somewhat surreal that this phrase typically associated with art and exhibitions is now a day-to-day reality."
Many of the students only saw their chosen work, which include photography, oil paintings, drawings, water colours and two sculptures, for the first time 'in real life' when they were installing them. Her own choice was New Zealand sculptor John Edgar's 2001 granite and marble sculpture 'Code' which she mainly chose because she's drawn to sculpture.
"The process and act of sculpting a three-dimensional object is often very physical in a way that other practices aren't, although all art is concerned with the physical body in some way," says Jess.
"John Edgar manipulates materials that are naturally occurring, so there's a connection to the natural world as well as the physical aspect. Connecting to nature is such an innately human drive, which takes on greater significance when we become isolated from other people because of Covid."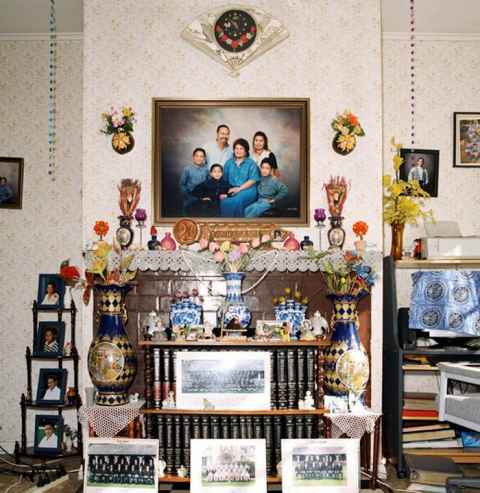 She says another consideration was hanging the works in a historic building with large rooms, high ceilings and less natural light than more modern spaces, as well as its practical function as a gathering place for staff.
"We had to decide whether the placement of existing tables and chairs would alter the way the work was able to be viewed and experienced, and which works felt 'right' to be positioned beside arm chairs rather than tables; we wanted to consider the dialogue not only of the works in the exhibition, but between people and with the space itself."
The exhibition is also a chance to present works from the University collection that many might not have seen or noticed before.
The students have each written a catalogue essay to accompany their chosen work, illuminating how it relates to the theme, and hope viewers might be inspired to contemplate what being together means for their reality, says Jess.
"What is 'reality' in this era of isolation and digital connection? When physical intimacy is held at a distance, how do we come together and remain connected?"
Other artists featured in the exhibition include Greer Twiss, Judy Darragh, Robert Ellis, Yuki Kihara, Yvonne Todd and Michael Harrison.
'Being Together is the Only Reality'opens at Old Government House on the University of Auckland City Campus, off Princes Street and Waterloo Quadrant, on Wednesday 14 October at 5.30pm and runs until 16 November.