Hidden architecture of mental illness revealed
A two-year genetic study at the Liggins Institute provides support for a radical new theory about the causes of psychiatric illness.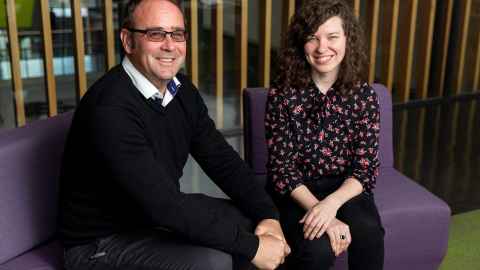 The theory suggests that separate psychiatric disorders may be due to a common genetic architecture.
Molecular biologist Evgeniia Golovina identified 61 biological pathways that play a role in schizophrenia, anxiety, bipolar disorder, unipolar depression and attention-deficit hyperactivity disorder.
Scientists have long puzzled over why one disorder, such as schizophrenia, makes a person more likely to have another, such as bipolar disorder.
One theory, described as "radical" by the journal Nature, suggests that a common genetic architecture is responsible for a range of mental illnesses. This has been called the 'p factor' – with the 'p' short for psychopathology, similar to the 'g' of general intelligence.
 
Precision medicine is already here. This is part of a body of work that is improving our ability to understand how subtle changes in our DNA sequences impact our chances of developing disease. 
Dr Golovina looked at the three-dimensional organisation of DNA to pinpoint the biological pathways.
Her research, just published in Frontiers in Psychiatry, is outlined in an article co-authored by Liggins Institute Deputy Director Dr Justin O'Sullivan, Professor Mark Vickers, also of the Liggins, and Dr Christopher Erb, of the School of Psychology.
The significance of the research is the potential is to go beyond the rigid classifications of text books to achieve more nuanced understandings of mental illnesses.
"Precision medicine is already here," says Dr O'Sullivan. "This is part of a body of work that is improving our ability to understand how subtle changes in our DNA sequences impact our chances of developing disease. Soon, we will be able to use similar approaches to help identify and manage previously undiagnosed disorders.''