Life-changing device helps women manage their pelvic floor health
A spin-out company that came out of a device developed by a team at the Auckland Bioengineering Institute (ABI) which teaches women how to do their pelvic floor exercises, has won third place in the She Loves Tech competition in Australia.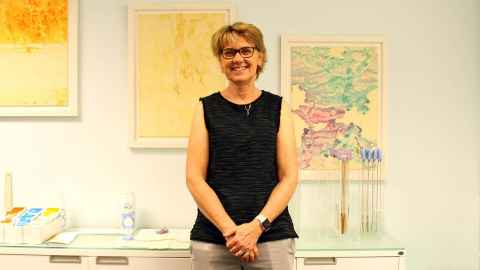 She Loves Tech is the world's largest start-up competition for women and technology. JunoFem Limited, which won third place over 120 applicants, is the company commercialising the femfit®.

The femfit® is a wearable, intravaginal device that is thin, flexible and embedded with eight sensors, which measure internal pressure along the wall of the vagina and sends real-time feedback to a mobile app.
It came out of research led by Dr Jenny Kruger, who is internationally recognised for her pelvic floor health research. 
The femfit® helps women understand whether they're activating the right muscles when doing Kegel or other associated exercises which, when done correctly, have been proven to prevent urinary incontinence. They can also help women who suffer from the condition recover from it, and it's rarely too late.
When pelvic floor exercises are performed correctly a bird in the femfit® app starts to fly and the stronger the contraction the higher it flies. If the wrong muscles are contracted, the bird doesn't fly.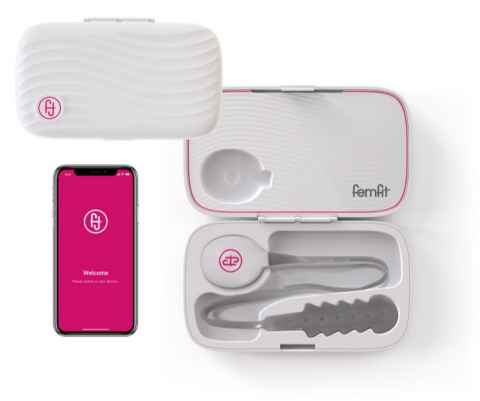 Around 30 percent of women will suffer from urinary incontinence at some stage of their lives and for a variety of reasons. Yet the issue can, in the majority of cases, be resolved with correct and regular pelvic floor muscle exercises.

The difficulty is not only persuading women to remember to do their exercises, but also getting them to do them properly. "It's not an intuitive exercise," says Dr Kruger
Evidence shows, including from her own team's trials, that 40 percent of women performing what they think are Kegel exercises are actually not contracting their pelvic floor muscles but something else, quite often their abdominal muscles.
Women's pelvic floor muscles have long been misunderstood, by their owners and by clinicians.
The first prototype of the femfit®, developed in 2016, came out of a study Dr Kruger led looking at the clinical validity of some of the advice women received after surgery for pelvic organ prolapse, such as being advised not to do the vacuuming or lift anything heavier than a kettle.
She suspected that some of this advice was unnecessarily restrictive. "So we developed a device to measure abdominal pressure, and what we found was that women were exerting far greater pressures during sneezing and at greater risk of 'leaking' when they had a cold than when they were vacuuming."
What makes the femfit® so distinct is that it not only measures and shows if a woman is doing her pelvic floor muscle exercises correctly but also if she's applying too much abdominal pressure. That is, it offers guidance on the appropriate combination of muscles during particular activities.
The femfit® has been used in several clinical studies, both in New Zealand and internationally, and has only received positive responses from clinicians.
"We know doing a good pelvic floor exercise programme is effective for the treatment of urinary incontinence when it's delivered by one-on-one physiotherapy consultation. But we believe that using the femfit® will be just as effective and more fun," says Dr Kruger.
Jennifer Barnes was appointed CEO of JunoFem in October 2019 and has a demonstrated history of working in the biotechnology industry and leading start-ups. "Of all the biotech spin outs I have seen over the years, this is one where I can see real global impact in a relatively short timeframe."
JunoFem and the femfit® has come this far with financial backing from government grants, MedTech Core and the University of Auckland Inventor's Fund. Getting the product to the market will need investor funding, and the company is currently raising a minimum of $500,000 to support clinical uptake of the device
"It is an exciting time to get involved with the company," says Ms Barnes. "We have a fantastic team, regulatory approval, a strong market need and our first sales. We know we will be able to help millions of women."
The femfit® has recently received approval from the Therapeutic Goods Administration (TGA), a Commonwealth Government agency that regulates medical devices and medicines and which means it can be sold as a therapeutic device in Australia. It is also WAND registered and available for sale in New Zealand. More information can be found at thefemfit.com or at info@thefemfit.com