Emily Parke: stop worrying about invasive predators
Opinion: Emily Parke explores the mindset behind our national conservation effort's focus on birds such as kiwi and kākāpō.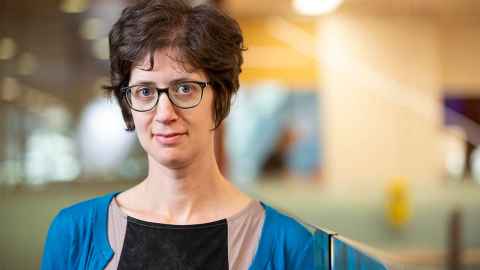 Now that the heading of this article has your attention, I should say that it's not about how invasive species are actually our friends. 
Rather, it is an invitation to think harder about the terminology and guiding concepts we use in conservation. There is overwhelming support for conservation movements in Aotearoa, notably Predator Free New Zealand and local predator-free efforts. We often frame their mission in terms of eradicating invasive predators to protect native species. But there are problems with terms such as 'native', 'non-native' and 'invasive'.
Their meaning is variable and debated in conservation biology. Depending on who you ask, 'native' can refer to:

– a species local to some country or continent
– a species occupying its natural range ('natural', itself, being a controversial concept)
– a species that arrived in a location after some arbitrarily specified point in time, or
– a species that arrived in a location on its own, without human intervention, at any time.

Similarly, definitions of 'invasive' species vary. They are characterised as non-native, so any ambiguities in what counts as native carry through to the definition. They are also defined as species that spread in a given environment, or negatively affect that environment's biodiversity, or both. But here, too, there are questions: How much does a species have to spread before it is considered invasive? What is the threshold for negative impact, and who decides?

Despite these debates and ambiguities, conservation discussions rely on the notions of 'native species' versus 'invasive predators' to communicate what we value versus what we want to get rid of. But these categories are too blunt an instrument for this purpose. Framing our mission in terms of getting rid of invasive predators, full stop, is misleading. For example, some would consider our pet dogs and cats (or, contentiously, even humans) to count as invasive predators.

Similarly, we're not interested in protecting all native species equally. The overwhelming bulk of national conservation effort focuses on birds such as kiwi and kākāpō; not so much on tadpole shrimp or caddisflies, some of which are also endangered.

There are reasons we don't want to eradicate all invasive predators or prioritise all native species equally. These get buried when we frame our conservation aims in terms of 'invasive versus native'. What happens when we put these terms aside and more carefully articulate the values underlying our reasons?

For example, instead of relying on the broad 'invasive predator' label, we could ask more finely grained questions: what role did humans play in this species' arrival and establishment here? What responsibilities do we hold in light of that role? How much has the species spread? How much impact has it had, on what, and in what ways? Do we value this species? Why, and in what ways?
Conservation efforts in Aotearoa prioritise protecting a specific list of taonga species from harm inflicted by a specific list of mammalian species. There is plenty more to say about who is on which list, and why.
Equally, we could set aside the 'native' label and ask some other questions about the species we prioritise. Why, and in what ways, do we value these species – in themselves, and relative to other species? Do we have a sense of what things were like – accessible through collective memory and other records – when the species we now see declining flourished in this same place? What responsibilities do we hold regarding that decline?

By focusing on these sorts of questions, we can set aside the coarsely grained typological labels and address the objects of our conservation efforts at a level we really care about: species or populations. This helps draw out important nuances. For example, domestic cats and possums are both predators which are here because of humans. Kākāpō and caddisflies are both endangered.

But many people value domestic cats more highly than possums, and kākāpō more than caddisflies. The kiore (Polynesian rat) is a target of eradication efforts but it is valued by some Māori for cultural and historical reasons as a species that Polynesian ancestors brought with them to Aotearoa and as an indicator of ecosystem health.

These sorts of nuances get glossed over when we frame the agenda around eradicating invasive predators to save native species. This talk suggests we can lump species into two objective types and that our agenda is to protect all members of one type and get rid of another type. This is misleading.
The truth is that conservation efforts in Aotearoa prioritise protecting a specific list of taonga species from harm inflicted by a specific list of mammalian species. There is plenty more to say about who is on which list, and why.

This is more than just a quibble about terminology. It is a call to more explicitly draw out and acknowledge the subtleties, points of consensus, as well as points of divergence in views about where to direct our conservation efforts, and why.
Some mission statements and other portrayals of our 'predator-free' agendas already do this; others could do better. Doing so would be conducive to more honest communication about our values and priorities – not only among ourselves, but as participants in a global debate about conservation.
Dr Emily Parke is a senior lecturer in philosophy whose research includes the philosophy of biology. She acknowledges the BioHeritage Bioethics Panel whose work is the basis for parts of this article.
This article reflects personal opinion and is not necessarily that of the University of Auckland.
This item first appeared in the November 2020 edition of UniNews.