Top prize for young researcher investigating health inequities
Master of Health Sciences student Brodie Elliot has always been interested in health equity, and his research into inequities in accessing appendicitis treatment has earned him a top prize with the Australasian Surgical Research Society (SRS).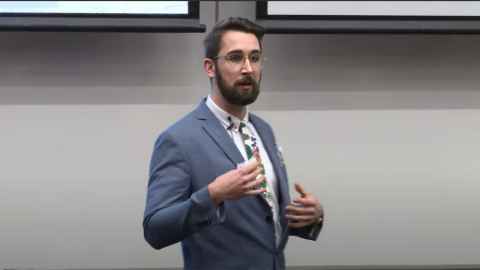 Brodie was one of 18 researchers selected for an oral presentation out of 105 abstract submissions at the SRS annual conference, and he took home the top Young Investigator Award including a $4,000 AUD prize and the opportunity to present at the Academic Surgical Congress (ASC) in the USA in 2022. Brodie shared the findings from his Masters research to the SRS in a 10 minute presentation.
"I've always been interested in health equity and in particular, improving access and outcomes for our rural and Māori children," says Brodie who grew up in Napier and moved to Auckland in 2011 to study medicine. He also completed a certificate in Te Reo Māori by attending night classes at AUT and was selected for the University of Auckland's Northland Pukawakawa Programme where he spent his final two clinical years of medical school with Northland District Health Board.
I've always been interested in health equity and in particular, improving access and outcomes for our rural and Māori children.
His research, supervised by Chris Harmston, received funding from the Auckland Medical Research Foundation. This funding enabled a three-stage project looking at children with appendicitis, how families are able to access healthcare and the subsequent impact this has on the outcomes of their children's health.
Brodie's study was further supported by Whangarei hospital, where Brodie works as a surgical research fellow. The hospital has been an avid supporter of surgical research, particularly which addresses inequity.
The team looked at 10 years of existing data, then performed a qualitative study working with rural Northland whānau to learn of what happens prior to hospital before tackling a national study with data from 208 families across the entire country.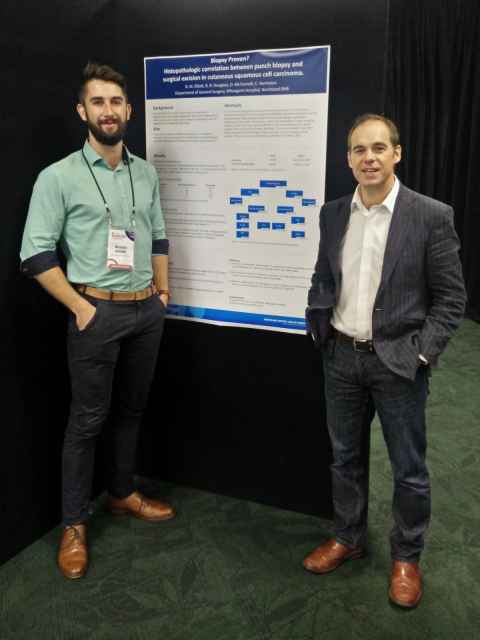 The study found that, despite our public health system, most families faced difficulties with accessing acute surgical care for their child.
It highlighted clear structural and socioeconomic barriers to accessing acute surgical care for our nation's children, especially children who lived rurally and/or were of Māori descent. Most families drove themselves an average of 35km to the nearest hospital, 57 percent of hospitalisations required at least one parent to take time off work, and a third of families reported financial strain as a result of their child's illness.
"It is a well-deserved award for Brodie," says Chris. "[He] has worked incredibly hard to overcome the hurdles of performing a prospective study involving all hospitals in New Zealand."
Brodie presents his research findings in the 3 Minute Thesis finals 2020.