University of Auckland women standouts at Women of Influence Awards
Dr Siouxsie Wiles was named the supreme winner at the 2020 Women of Influence Awards as well as the Innovation, Science & Health Category. Professor Jane Kelsey won in the Global category.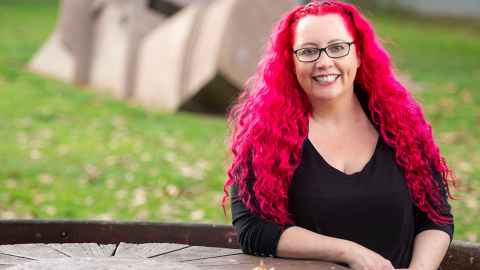 Judges noted that Dr Wiles' "accessible and evidence-led commentary about staying safe during the pandemic helped ease the nation's anxiety and became the basis for World Health Organisation communications tools". They also commented on her courage in the face of criticism, and her decade of dedication to making science more accessible to everyday New Zealanders.
In her acceptance speech Siouxie Wiles thanked her family and reminded the audience to "keep scanning that app".
Stuff chief executive Sinead Boucher said the judges were impressed not just by the leadership Dr Wiles had shown this year, but her strong advocacy for other women in science.
"What I admire about Siouxsie, as well as her undoubted expertise in her field, is how she has persevered through all sorts of personal attacks and trolling to ensure the incredibly important facts of the Covid-19 pandemic, and what we need to do, are communicated clearly and articulately," Ms Boucher said.
"In a year when dangerous conspiracies and false information about Covid-19 were rife, where people had high levels of anxiety and fear, Siouxsie has rightly become one of our most trusted and respected voices.
"She has had an incredible influence on how we have all understood and responded to one of the greatest challenges of our era."
Siouxsie has also been named on the BCC 2020 list of 100 Inspiring Women. Women were chosen for this because they "made headlines or influenced important stories over the past 12 months", achieved "something significant" or influenced their societies.
Women of Influence Citation:
Siouxsie Wiles is an award-winning scientist who has made a career out of manipulating microbes, and heads up the Bioluminescent Superbugs Lab at the University of Auckland. This year she has been praised for her media appearances providing clear and helpful health advice to New Zealanders during the Covid-19 pandemic. Her accessible and evidence-led commentary about staying safe during the pandemic helped ease the nation's anxiety and became the basis for World Health Organisation communications tools.
She is passionate about demystifying science, and has won the Prime Minister's Science Communication Prize and the Royal Society Te Apārangi's Callaghan Medal in 2013. In 2017, she published Antibiotic Resistance: The End of Modern Medicine? and in 2019 was appointed a member of the New Zealand Order of Merit for services to microbiology and science communication.
Previously Sinead Boucher had commented on the calibre of all the finalists, who were focused on the challenges of the future.
"New Zealand women see a problem, a need or an opportunity and apply themselves to creating something better, despite any adversity and uncertainty they come up against," she said.
"In every story you hear the guts, stamina and conviction that have got these women to where they are today – making real change in the world."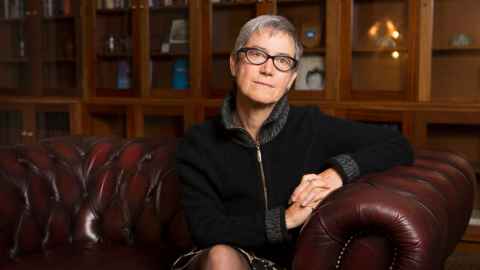 The judges described the work of Global category winner Professor Jane Kelsey as "exceptional", praising her preparedness to ruffle feathers and challenge accepted wisdom.
Citation:
A law professor at the University of Auckland for 41 years, Jane Kelsey's early research focused on te Tiriti and critiquing then-emergent neoliberal policies. Since the 1990s, she has combined this with critical analysis of international economic agreements. She supports developing countries through intergovernmental think tanks, briefs their trade ministers, advises their negotiators, and runs pro bono training for governments, global unions and international NGOs.
Dr Kelsey was a prominent critic of the Trans-Pacific Partnership and subsequently CPTPP, arguing signing the trade deals would be against New Zealanders' interests. She has opposed market-driven education as an elected member of Auckland University Council and as president of the Association of University Staff (twice awarded their Academic Freedom award), active member of the university's Senate, and public commentator on tertiary education. She has written 11 books and over 100 academic articles and has been awarded two Marsden Fund grants.
The Stuff-Westpac Women of Influence Awards are in their eighth year and received 339 nominations across 10 categories in 2020.