Generous legacy supports Nursing
A nurse with a passion for furthering medical research has left an inspirational $730,000 legacy which will help improve healthcare in New Zealand.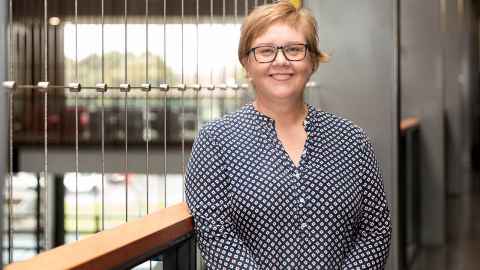 Her gift, the Māori and Pacific Island Post-Doctoral Fellowship, will provide the opportunity for the support and development of Māori or Pacific nursing research within the School of Nursing.
Head of the School of Nursing, Julia Slark, says Ida's legacy will ultimately improve the health and wellbeing of Māori and Pacific communities, which have starkly different healthcare outcomes compared with other ethnic groups in New Zealand.
"It gives me great hope that we have an opportunity through this generous funding to support our Māori and Pacific nurses to succeed in postgraduate study and undertake research for the benefit of these populations. It is through gifts like this that we can start to make an impact on improving the health and wellbeing of Māori and Pacific families in Aotearoa."
Julia adds that the School of Nursing is committed to improving health outcomes for minority groups by championing change and promoting equity.
"I believe through this support to enable nursing research at the bedside of Māori and Pacific patients and their whanau, we can really start to make a difference to care and health outcomes. Scholarships or funding for postdoctoral research are the only way we can support nursing research to take place for these populations."
Originally from England, Ida immigrated to New Zealand in 1948. She was a nurse in various hospitals throughout the country until she retired from her position at Oakley Hospital in Whangarei in 1978.