In the Infection and Immunity Laboratory at the University of Auckland, a team led by Nikki Moreland has built a Covid-19 time machine.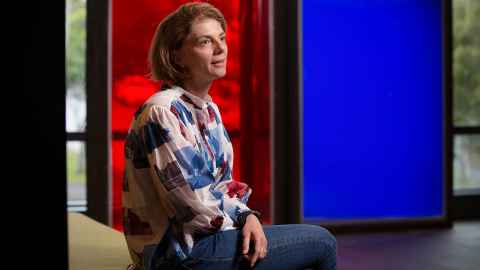 More than 1.2m Covid-19 tests have been administered in Aotearoa. If you have not had a test, you will know someone who has had the experience of a long swab pushed up to the furthest reaches of your sinuses.
The Covid-19 PCR (Polymerase Chain Reaction) test detects the genetic footprint of the coronavirus. It's the best way to know if you are currently infected or not, but it only works within a window of time, when the viral load is sufficient for genetic work-up.
In the early stages of infection it is possible to return a negative test, and the same applies after about three weeks of being infected, once the viral load declines beyond the limits of the test.
There's another way to determine whether someone has had Covid-19 previously and that is to look for the antibodies produced by the immune system. These antibodies linger, and a team at the Faculty of Medical and Health Sciences at the University of Auckland is refining the techniques to measure Covid-19 antibodies.
This work fills in key pieces of the pandemic puzzle, including, most crucially, the ability to determine how Covid-19 vaccines might be working to keep New Zealanders safe when they are rolled out.
Immunologist Dr Nikki Moreland, who is also a principal investigator of the Maurice Wilkins Centre, the Centre of Research Excellence for molecular bio discovery, leads the small team.
"The Covid PCR tests tell you who is currently infected. It can't tell you who was infected several weeks or months prior. So antibody testing allows us to walk back in time," she says.
Toolkit for Aotearoa
The antibody assay tests are a biochemical time machine: one that can look back many months, and one that will let us know how well the vaccines work. In the present, Covid antibody tests are already part of Aotearoa's toolkit for clinical diagnosis, contact tracing and behind a treatment for those who fall seriously ill with the coronavirus.
During the country's first lockdown in March, 2020 Moreland and her team became essential workers. Divided into pairs, she and her colleagues worked in eerie isolation in the Infection and Immunity Laboratory at the University's Grafton campus. "It was very bizarre. You spent weeks with just your lab buddy, caught up in that world and not seeing anyone else."
Their task was to ensure New Zealand had the technological knowhow and skills to be self-sufficient in antibody assay testing. "In those first weeks of the lockdown, nobody really knew what might happen. If supply chains failed, then New Zealand would need to be able to make the reagents required for Covid assay testing."
It is easy to forget the level of fear and uncertainty in those first weeks of the pandemic. Alongside Moreland's team, there were scientists in both the School of Biological Sciences at the University of Auckland and at Callaghan Innovation in Christchurch producing the spike protein, an essential component of the antibody assay. "We had no idea what might happen and wanted to build in redundancy in case one team was taken out for any reason."
The world was reeling. Supply chains faltered but did eventually begin to recover and people began to adjust to life under a pandemic. The big pharma and biotech companies, spurred by billions of public investment, turned their scientific might towards a vaccine, therapies and clinical tests.
There are now commercial Covid antibody assay tests for diagnosis in hospitals and clinical diagnostic labs. However the work by Moreland and her team remains an important insurance policy. In any future crisis, New Zealand knows it can be self-sufficient in antibody assay testing, and the team's work has already benchmarked the accuracy of the commercial assay tests.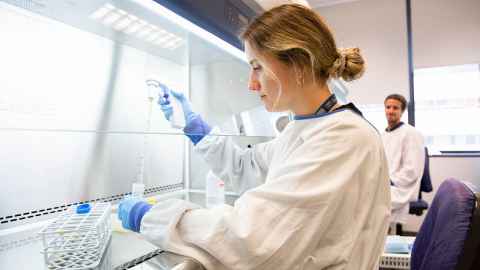 But that's only one part of the story. The Covid time machine creates opportunities to better understand the nature and transmission of Covid-19. Remember the mystery Americold infections in August 2020?
The standard public health tools of Covid tests and contract tracing failed to identify a source. It remains a public health cold case. Antibody testing might have helped solve the puzzle. Moreland knows this because antibody tests provide that longer time-frame to be able to look back, and similar events have been documented overseas, including in Singapore, where she formerly worked, at Duke-NUS Medical School.
Some New Zealanders who have had the misfortune to be infected by Covid are experiencing the aftermath. Consider a patient admitted to hospital with an array of symptoms. Doctors won't necessarily know that Covid is the cause because it could be a case of long Covid, where the infection has long passed but the virus has triggered respiratory and other complications.
Antibody tests enable doctors to confirm whether a patient has been infected, which then guides treatment. Fortunately New Zealand has had relatively few patients who experienced severe illness. Even so, that day may come and for those patients, doctors need a broad armoury of treatments. One treatment option is to offer a transfusion of blood plasma full of Covid antibodies.
Throughout the pandemic the NZ Blood Service has collected blood donations from people who have recovered from Covid-19. Moreland's team uses antibody assays to characterise the plasma that, in turn, enables the NZ Blood Service to select the plasma with the greatest levels of functional antibodies if required.
Covid-19 has been described as a tricky virus and perhaps the trickiest aspect are the high numbers, estimated at around 15 per cent of infected people, who remain asymptomatic and undetected. A Covid time machine could be deployed to map this undetected infection. New Zealand could conduct a serological survey of several thousand people.
Moreland says: "The survey would detect Covid antibodies in that group of people and help to determine how many people out there have actually been exposed to Covid. That could be very useful for New Zealand as it would allow us to see whether any cases have been missed by PCR testing, and lay the foundations for vaccine roll-out."
Moreland's team were part of an initial serology study conducted by Southern Community Laboratories in the Southern District Health Board to compare assay techniques and test the concept in over 1000 people who were high-risk for having been exposed in the Southern region, including health workers and hospitality staff in Queenstown. During the first wave there were no new mystery infections detected. The main takeaway is that there was little evidence of undetected infection in Southland in the first lockdown, giving the DHB confidence in their public health response.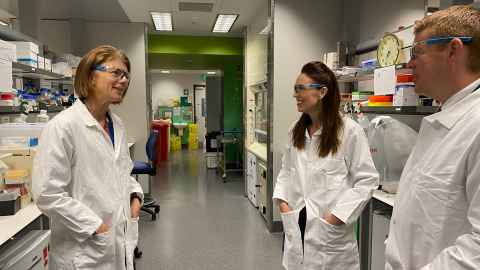 If we look ahead to the near future when New Zealand will be distributing millions of doses of vaccines from several manufacturers. Mass vaccination is the public health end game against Covid. Once a certain percentage of the population is protected, the Covid fire is extinguished with no new paths to transmission.
But how do we know when that goal has been reached? Again, antibody testing will be integral to map just how many people have antibodies, and how long these might last. Moreland says, "The world is essentially learning how long Covid antibodies last as each month of the pandemic passes." In November her team were able to detect antibodies in people infected eight months ago, and as each month passes another time-point can be added.
For Moreland and the team, 2020 was a year they were keen to see the back of. The concentrated focus of those early weeks and months refining the Covid antibody assay tests was detailed work, carried out at a pace and pressure rare in research.
It usually takes 10-15 years to develop a vaccine, the fact that multiple candidates have been approved in less than a year is astounding. Moreland says: "It's a very weird thing to start the year, all planned out with what we wanted to achieve in our rheumatic fever research programme and then suddenly to be diverted to an infectious disease that we didn't know about before. So yes, it has been incredibly exciting, but it's also been incredibly exhausting.
"To be perfectly blunt, I would hope that in another year or so, we'd have a suite of effective vaccines rolled out and most of the work that we did in the early stage of the pandemic has become redundant."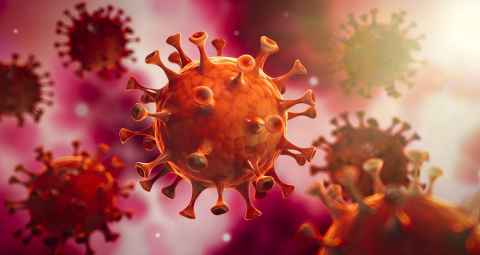 Smart solutions for a tricky virus
If the word for 2020 is 'lockdown', then the image for the year has to be the depiction of the Covid-19 virus, that menacing naval mine surrounded by red spikes. The virus infects us by gaining entry, most commonly, through our nasal passages using these red spikes. When the spikes impale healthy cells, they allow the Covid virus to re-engineer the cell to become a virus factory.
Our immune system responds by creating antibodies. But not all antibodies are created equal. Moreland and her team are particularly interested in antibodies that bind to the spike and are able to neutralise the virus. "These are the antibodies that actually block the virus from being able to get into a cell by binding to the spike protein," she says.
Other antibodies bind to other parts of the virus, but the spike protein is how the Covid-19 virus has been winning the infection war. Moreland's teams were able to establish antibody assays so quickly because of national and international co-operation. It's a story about how scientists help each other out. Colleagues from DUKE-NUS in Singapore had developed a test for neutralising antibodies in the early throes of the Covid pandemic that was shared with Moreland's team. For other assays the spike protein was needed, and this was produced by researchers at the University's School of Biological Sciences and Callaghan Innovation using non-infectious genetic coding material for the spike protein production shared by scientists at the Icahn School of Medicine at Mt Sinai.
Moreland says, "We've been able to use the assays to look in detail at the antibodies that are generated from Covid infection and gain some understanding on how long those antibodies last and the types of antibodies that persist as part of the immune response to the virus."
The term for this fuller picture is the 'kinetics' of the antibodies. In early media coverage, there was a storm about Covid antibodies fading quickly, potentially thwarting vaccine development. "We now know from a lot more studies and from the work that we've done that there isn't a dramatic decline because we can now see antibodies lasting for a decent amount of time."
As for the big question: how many neutralising antibodies does someone need to be immune from Covid-19? Moreland says that vaccine developers are still working on that. Billions of dollars of research investment are riding on what that level might be. A successful vaccine needs to demonstrate that it triggers the human immune system to generate the right antibodies, and enough of them. This is called the 'Correlate of Protection'. This is the magic number vaccine developers need to deliver for the world to beat the pandemic.

Story by Gilbert Wong
Main researcher portrait by Elise Manahan
Mātātaki|The Challenge is a series from the University of Auckland about how researchers are tackling the world's biggest challenges.
To republish this article please contact: gilbert.wong@auckland.ac.nz