GSE Director named Engineering NZ Fellow
Dr Garry Miller is the latest member of our faculty to receive the prestigious honour of being named an Engineering New Zealand Fellow.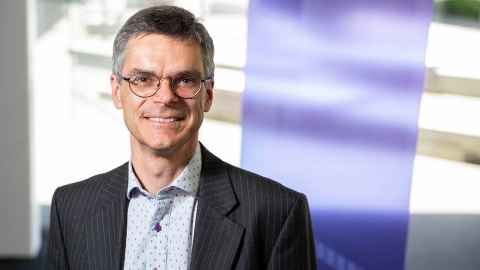 Engineering New Zealand (ENZ), Aotearoa's professional body for the engineering profession, has recently announced their Fellows for 2021. Among the names are the Faculty of Engineering's Associate Dean (Postgraduate Taught), Dr Garry Miller.
Here, Dr Miller is part of the Department of Civil and Environmental Engineering, where he teaches several courses in engineering and project management. His Head of Department, Professor Jason Ingham considers the award well-deserved based on his "significant industry credits, augmented by his academic credentials. The department and faculty are very lucky to have Garry on our team."
Dr Miller is notably also a graduate of the Faculty of Engineering. After spending time in industry holding senior executive positions across the UK and Aotearoa, he graduated with his PhD in 2018, and quickly moved on to become a fundamental part of establishing our faculty's new Graduate School of Engineering (GSE), where currently serves as Director.
He now joins our faculty's growing roster of ENZ Fellows, including Acting Dean Professor Gerard Rowe and Acting Deputy Dean Professor Rosalind Archer. The latter also holds the position of Vice President at ENZ, and recognises the significant partnership between the University as an educational institute and the professional body. To this she speaks of the GSE's value.
The GSE offers students the chance to build their professional expertise, to access an outstanding range of broader professional development opportunities, and to interact with their peers in a physical environment dedicated to their needs.
Professor Ingham adds, "In his leadership of the GSE, Garry demonstrates a deep commitment to excellence in teaching, but also to future course development and the not-insignificant effort that goes into the securing of university QUAP approvals, the mentoring of colleagues, the development and implementation of a strategic vision for the GSE, and concern for the overall experience of postgraduate students in the faculty."
ENZ's fellowship programme acknowledges those who have made a significant contribution to the profession in the country. The class of Fellow in particular comes with significant prestige and is reserved for the highest achievers — engineers who uphold high standards of professional and ethical behaviour in their area and have "made it to the top of the engineering profession". 
Find out more about ENZ's 2021 Fellows.