Writer's work recognised by UNESCO
The works of Aotearoa New Zealand poet, novelist, journalist and biographer Robin Hyde (Iris Guiver Wilkinson 1906-1939) have been recognised by UNESCO as part of the New Zealand Memory of the World Register.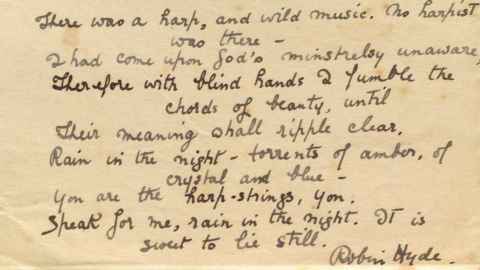 This acknowledges her contribution to New Zealand literature, her place as one of this country's great writers and the richness and research value of her papers.
Her papers are housed at the University of Auckland Library Special Collections and Alexander Turnbull Library, Wellington.
Best known for her novels Passport to Hell (1936) and The Godwits Fly (1938), she came to Aotearoa New Zealand as a baby. As one of this country's most significant writers she did much to challenge the boundaries of women's writing. In the late 1930s, Hyde travelled to the China-Japan war front, the first woman journalist to do so.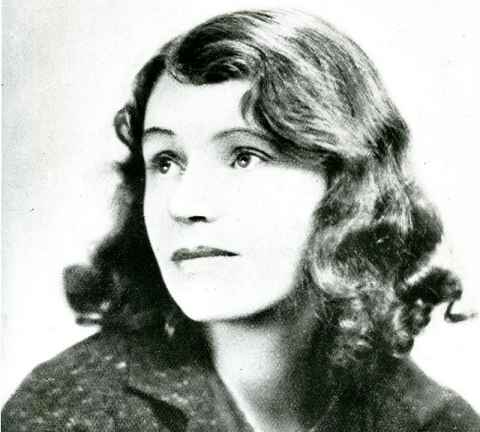 The Hyde papers were donated to the University's Special Collections in the early 1960s and include handwritten and typescript drafts for some 600 of her poems and typescripts for some of her prose works. The University also holds several first editions of Robin Hyde's published prose and poetry collections, many of which carry her inscriptions to friends.
The Alexander Turnbull Library's holdings include notebooks and journals, photo albums, and correspondence with friends and family. Auckland Libraries also holds examples of her correspondence and autobiographical writing.
The UNESCO Register is part of the New Zealand Memory of the World (MOW) Programme. It is one of more 60 UNESCO MOW programmes worldwide which identify significant items of documentary heritage and raise public awareness of their value and the work of the institutions that care for them.
Other inscriptions on the New Zealand Register include Te Tiriti o Waitangi, the Women's Suffrage Petition and the papers of Katherine Mansfield, Charles Brasch and John A. Lee.
Items from The Robin Hyde literary papers are on display at the University's General Library on the ground floor until 17 March.
More information can be found on the Memory of the World New Zealand's website www.unescomow.nz.