New Year's Honours for Business School alumni
Congratulations to Professor Dame Cynthia (Cindy) Kiro, Mr Rodney Whitiora Jones and Ms Theresia Selina (Therese) Weir, three of our alumni who received New Year's Honours in 2021.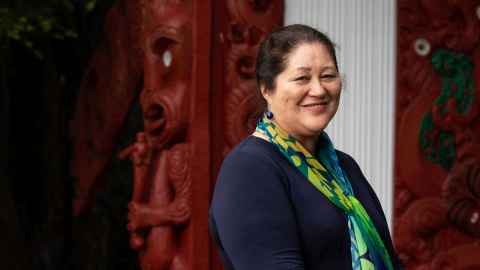 Professor Dame Cynthia (Cindy) Kiro
To be a Dame Companion of the said Order for services to child wellbeing and education
Professor Dame Cindy Kiro is an academic who has worked in roles focusing on improving life outcomes for children and young people who experience social marginalisation or exclusion.
Professor Kiro is the University of Auckland's Pro Vice-Chancellor (Māori) and a Professor in the Faculty of Education and Social Work. In the past two years, she has led two critical developments, namely a formal te reo Māori policy and committing the University to a Te Tiriti policy.
She was the Director of Star Path from 2013–16, which was the country's largest project to gather educational data from low decile Māori and Pacific schools. She was the Children's Commissioner from 2003–9. In this role, she instigated several enquiries into child deaths resulting from serious abuse and neglect. As a result, the Child Death Mortality and Family Violence Death Review Committees were established. She also established the Taskforce for Action on Family Violence, the largest ever response to family violence in New Zealand, which included 22 government department chief executives and a variety of other high profile public sector representatives.
Mr Rodney Whitiora Jones
To be a Member of the said Order for services to economics and public health research
Mr Rodney Jones is a New Zealand economist and analyst, whose work has been focused on Asia for the last 30 years, and is a Principal of Wigram Capital Advisors.
Prior to establishing Wigram Capital Advisors in 2001, Mr Jones was a Managing Director and Partner with Soros Fund Management, heading up the research office in Hong Kong. His focus has been on the interaction between the financial system and real economies across Asia. During the Covid-19 pandemic, he has provided ongoing modelling on the rate of cases and transmission both nationally and in countries overseas. Mr Jones' modelling helped to inform the New Zealand Government's response to the pandemic, leading to the implementation of the lockdown in March 2020.
Ms Theresia Selina (Therese) Weir
Awarded the Queen's Service Medal for services to people with disabilities
Ms Therese Weir has had a 25-year career in the public sector, working at places such as the Ministry of Health; the Ministry of Business, Innovation and Employment; and Auckland Crown Health Enterprises.
Ms Weir helped establish an innovative policy partnership between disabled people and government services in Auckland, which gave the community a voice in government health policy and change management. After the Government launched the New Zealand Disability Strategy in 2001, she was a key figure in shaping Auckland's health and disability support system, connecting marginalised communities to the governance of the support system.
Due to Ms Weir's leadership over the past 20 years, groups who were often overlooked, especially disabled Māori and Pacific women, received the confidence to lead and to build organisations such as PIASS Trust, Vaka Tautua, Te Roopu Waiora Trust, Taikura Trust and Ripple Trust.