Researchers and scholars at top of their fields elected as Fellows
Six University of Auckland researchers are among the 27 new Ngā Ahurei a Te Apārangi Fellows and Ngā Ahurei Honore a Te Apārangi Honorary Fellows recently elected to the Academy of the Royal Society Te Apārangi.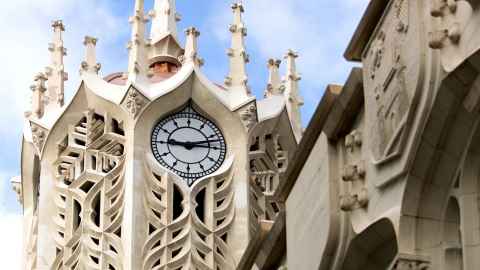 They are acknowledged for their distinction in research and advancement of science, technology or the humanities and for the advancement of knowledge at the highest international standards. They are also exceptional leaders in their communities and can now use 'FRSNZ' after their name.
The new Fellows will be formally inducted at an event in Whanganui-a-Tara Wellington on 29 April.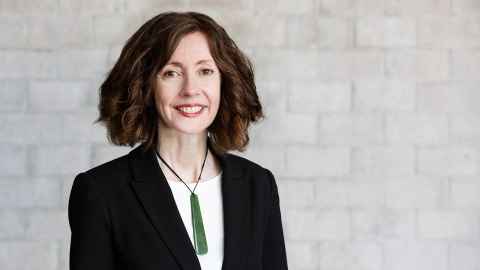 Professor Deidre Brown (Ngāpuhi, Ngāti Kahu), Faculty of Creative Arts and Industries
Professor Deidre Brown (Ngāpuhi, Ngāti Kahu) is the founding researcher of Māori architectural history and design. Her leading research has been used as a framework in the field of Māori architecture within Aotearoa and internationally.
While working to recover histories and taonga in her own Taitokerau (Northland) region, she challenged earlier scholars who argued that the region's woodcarving traditions died out with Pākehā arrival. She discovered what were previously deemed as 'lost' collections of Māori art, leading to the repatriation of a significant taonga (Te Pahi medal), which enabled her hapū to return to their tūrangawaewae tribal lands.
She is an internationally-renowned and recognised scholar of Māori and Pacific art history, cultural property rights and Indigenous digital humanities, and one of the first researchers to develop scholarship and Kaupapa Māori methodology for investigating Indigenous digital culture.
Throughout her research career, she has been committed to protecting Māori intellectual and cultural property rights in artistic and commercial sectors. She co-authored Art in Oceania: a new history – a major comprehensive survey of cultural production for the region, supported by the Marsden Fund, which won the 2014 Art Book Prize for the best English language art or architecture book in the world.
Other Marsden-funded book projects include A New Zealand Book of Beasts: animals in our culture, history and everyday life from 2013 with Professors Annie Potts and Philip Armstrong and the soon to published Toi Te Mana: a history of Indigenous art from Aotearoa New Zealand with Associate Professor Ngarino Ellis and the late Professor Jonathan Mane-Wheoki. The latter is a comprehensive account of the history of Māori art and architecture and draws together many of her career's research interests.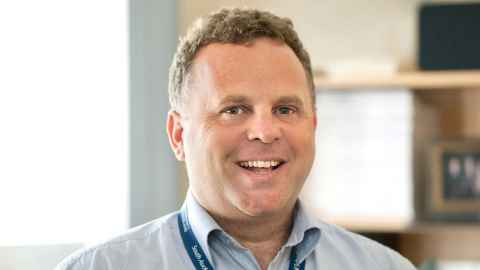 Professor Andrew Hill, Assistant Dean in the Department of Surgery at the South Auckland Clinical Campus FMHS
Professor Andrew Hill has established an internationally recognised research group in surgical peri-operative care (before, during and after surgery) and has made leading contributions to understanding the metabolic response to surgery.
He is internationally renowned for his surgical specialty of colorectal surgery and gastrointestinal diseases. His innovative 'two-wound hypothesis' has shown that in abdominal surgery, two wounds are made and both influence postoperative recovery and provide separate therapeutic targets. This has led to the use of intraperitoneal local anaesthetic (IPLA) which improves outcomes for patients after major surgery.
His work with IPLA and preoperative steroids has now been incorporated into international surgical guidelines. Andrew has carried out more randomised trials than any other surgeon in New Zealand, through which he has made major discoveries on colectomy, abdominal surgery and postoperative recovery.
He is the immediate past president of the International Society of Surgeons (ISS), where he worked to expand its reach and influence. He is currently leading the G4 global alliance taskforce, seeking to establish minimum standards for surgical care internationally, which is helping to optimise outcomes in resource-poor communities.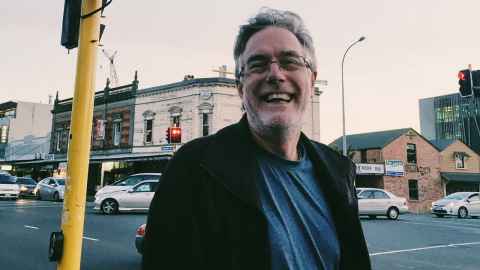 Professor Robin Kearns, Professor of Geography, Faculty of Science
Robin Kearns has been a pioneer in the growing field of health geography that has increasingly embraced the wider contexts of health, health services and wellbeing. This field of geography links human wellbeing to the characteristics of place, such as how everyday practices such as walking, exposure to natural areas , and the character of health clinics, can all influence wellbeing.
He has worked at different scales including the home, neighbourhood and community, and has also interpreted various perspectives on place-based health experiences, ranging from new settlers, people with disabilities, older people and children in both urban and rural settings.
Robin's research has been internationally influential for both his new methodologies and theories. Working not only with fellow geographers but also public health practitioners and other social scientists, Robin is at the forefront of the sub-discipline of health geography. By employing innovative qualitative methodologies, Robin's case studies research has made visible the complexities of health-place relationships here in Aotearoa New Zealand.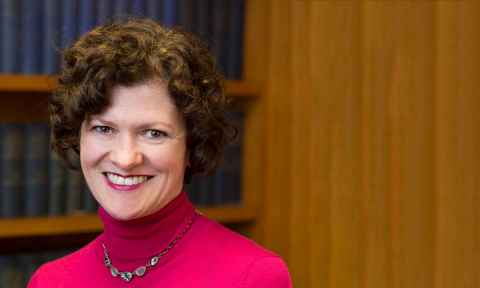 Professor Janet McLean QC, Professor of Law, Faculty of Law
Professor Janet McLean is recognised across the British Commonwealth for her multidisciplinary and incisive investigations of the powers and accountabilities necessary for good government.
Interweaving public law, historical analysis, and philosophical thought, McLean has transformed colonial and contemporary understandings of the nature of the Crown in the United Kingdom and Aotearoa New Zealand, including in the Tiriti o Waitangi. She has acted as an advisor and expert witness to the New Zealand and Canadian governments, scrutinising the techniques by which human rights instruments have been given effect.
McLean's latest research reveals how government use of contractual mechanisms can undermine core constitutional principles while expanding executive power, and examines the constitutional underpinnings of the public service. In 2019, Professor McLean was appointed a Queen's Counsel by prerogative for her "extraordinary and long-standing contribution to, and development of, the law".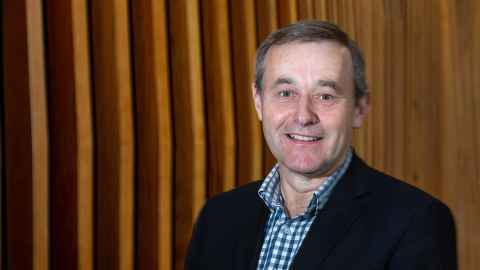 Professor Julian Paton, Director of Manaaki Mānawa - the Centre for Heart Research
Julian Paton is a world-leading physiologist who has made outstanding contributions to knowledge in the area of cardiovascular and respiratory control. He has pioneered new technical approaches surrounding neural control of circulation and breathing. His unique technical research and contribution of new scientific concepts in cardio-respiratory diseases has resolved a major controversy surrounding respiratory complications.
Julian's discoveries have had a major impact on understanding how hypertension, heart failure and sleep apnoea develop and progress. This impact of his research has been recognised by technology transfer to partners who currently are working to create new therapeutic strategies for the treatment of these diseases, including a novel pacemaker called 'brain on a chip'. His work has led to a spin out company (Ceryx Medical Ltd.), which he is a founder member and the chief scientific officer.
Julian has seen his pioneering preclinical research studies progress into clinical trials, demonstrating his impact as a scientific leader in the search for new treatments and understandings of blood pressure control and heart disease.
His work in different programmes with national and international collaborators, working in partnership with iwi, hāpu, whānau and aiga, has the aim of improving health outcomes, particularly for Māori and Pacific Peoples who are most affected by cardiac and respiratory diseases in Aotearoa New Zealand.
Indeed, a fundamental goal of the new and recently funded Centre of Research Excellence - Healthy Hearts for Aotearoa New Zealand, which he co-directs, is to improve equity for heart health research.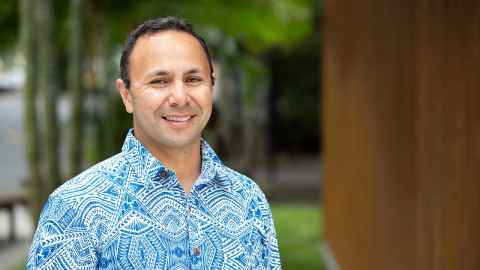 Toeolesulusulu Damon Salesa, Associate Professor of Pacific Studies and Pro Vice-Chancellor (Pacific)
Toeolesulusulu Damon Salesa is renowned for his outstanding interdisciplinary contribution to Pacific Studies. His research examines the cultural, political and socio-economic obstacles Pacific peoples and cultures face, and he also highlights their creative and innovative responses. This has significantly contributed to interdisciplinary scholarship on the Pacific and public understanding of Pacific peoples' issues.
Damon is at the forefront of the analytical scholarship that positions Aotearoa New Zealand as a Pacific Island nation, rather than one separated historically, socially and politically. This work has radically challenged the idea that the Pacific is marginal rather than central to understanding New Zealand's past, present and future. His research also contributes to different research areas that have failed to include the Pacific, such as Atlantic studies and global history.
Throughout his work, Damon has been proactive to ensure his research is accessible to the public, especially Pacific youth audiences. His book Racial Crossings was the 2012 winner of the Ernest Scott Prize, one of the major history prizes in Australia and New Zealand.