Siouxsie Wiles stepped up as New Zealand locked down
Associate Professor Siouxsie Wiles is New Zealander of the Year after explaining the science of the Covid-19 pandemic to this country and sometimes the world.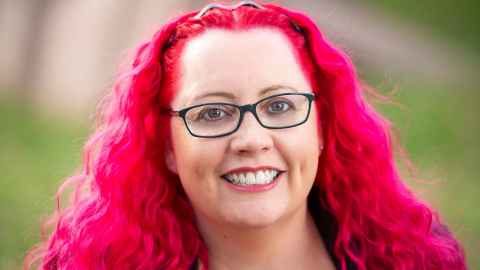 Prime Minister Jacinda Ardern presented the award, 2021 Kiwibank New Zealander of the Year Te Pou Whakarae o Aotearoa, at a gala dinner in Auckland on 31 March. 

Already a prominent science communicator before the pandemic, Dr Wiles talked the nation through all aspects of the emergency, from lockdowns to vaccines. She also updated international media on New Zealand's progress.

One of her collaborations with Toby Morris, a cartoonist at The Spinoff, went viral internationally. The animated illustration showed how common-sense measures could limit the spread of the virus.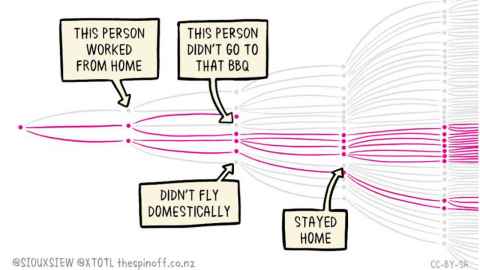 The citation for the award said: "In the face of considerable criticism – on her authority, on her appearance, on her gender – Siouxsie's continued to respond to one of the greatest challenges of our time with empathy, innovation and courage, and her work has been seen by millions and even used by governments and organisations as part of their official pandemic communications."
Dr Wiles is a microbiologist in the Faculty of Medical and Health Sciences.
Miriama Kamo, Te Koruru – patron of the awards, said: "While New Zealand collectively locked down, she stepped up – helping millions globally see past the fear and complexities of the pandemic. Her work provided support, strength and clarity across New Zealand and beyond, representing our country on a world stage and helping to keep us safe."