Māori Speech Hui aims to enhance te reo through speech technology
Tukuna te reo ki te ao matihiko, kia momoho – Let the language digitally thrive.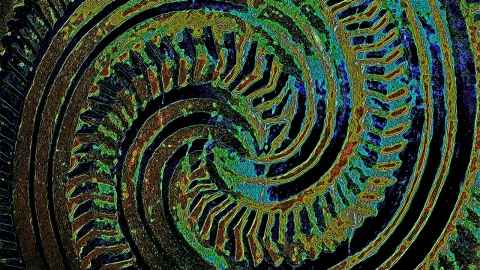 The University of Auckland will host its second Māori Speech Hui on 1 July, 2021.
Organisations and individuals working on all elements of Māori speech and language technologies will gather to discuss work in progress, insights gained, challenges and future directions.
Simply put, speech technology refers to technologies designed to mimic and respond to human speech such as Google Assistant, Amazon Alexa and Apple Siri. However, they don't work for all languages, for example te reo Māori.
Human: "Hey Siri, can you take me to Kaitaia?"
Siri: "Which car tyre?"
Industry and academic leaders have been invited to present their research in various sessions throughout the day, including developers of the Papa Reo project, a multilingual language platform which is a culmination of work undertaken by Kaitaia-based Te Hiku Media.
Other speakers in the sessions are academics working on speech and language technology resource development and analysis of te reo Māori (University of Auckland), natural language processing tools for Cook Island Māori (Massey University), Māori technology initiatives (University of Waikato), and Phonemic awareness tools for Māori (University of Canterbury).

The hui will be led by University of Auckland Speech Research Group consisting of Dr Peter J. Keegan (Waikato-Maniapoto, Ngāti Porou) from the Faculty of Education and Social Work, Associate Professor Catherine Watson, lecturer Jesin James, PhD scholar Isabella Shields (Ngāti Porou) all three from the Faculty of Engineering. Their research covers areas including speech signal parameterization, speech recognition, speech synthesis, phonetic analysis, speech enhancement and human-computer interaction. 
The hui is open to media who register with our media advisor.
Visit the Māori Speech Hui website. 
On the next day, July 2, 2021, the University of Auckland Speech Research group and Te Hiku Media are hosting a Māori Speech Technology Workshop for undergraduate and postgraduate students/rangatahi to learn about different aspects of speech and language technology development for te reo.