Helping children make sense of disaster
In response to Covid-19 and other disasters, schools have an important role in helping children make sense of a changed world and they need resources to support them.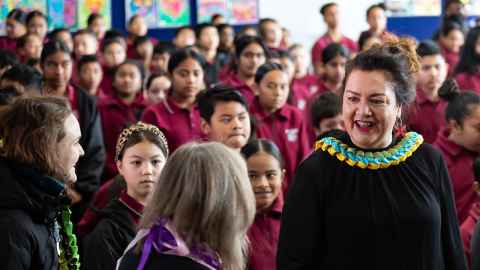 This was the thinking behind Te Rito Toi, an online resource created to help schools cope after last year's Covid lockdowns, which has since had 250,000 visits and international recognition from UNESCO and the OECD.
Created by the University of Auckland's Centre for Arts and Social Transformation, it offers a rich selection of tools for teachers, specifically designed by experts in the field of student wellbeing and ways teachers can help children process disastrous events.
Centre director Professor Peter O'Connor says his latest research has made it very clear that the 'going back to normal' approach often recommended for schools after a crisis misses a vital chance to engage with what's happened in a safe and creative way.
"Routine is important for children to feel safe on their return, but that doesn't mean schools should go back as if nothing has changed, or worse, ignore the fact that the crisis has happened," he says.
The report urges better training on crises as part of initial teacher education, which should actively involve teachers and principals in emergency planning and training.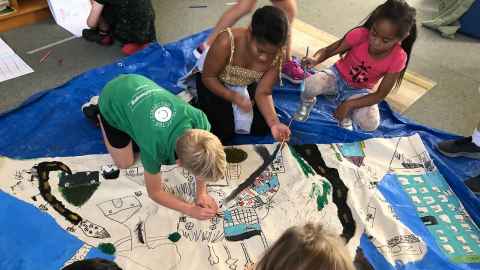 Professor O'Connor says schools often become the recovery hub for communities during and after a crisis.
"We need to build on our knowledge of multiple events in recent times to strengthen the capacity of teachers and principals as front-line crisis workers."
The centre has since looked at 12 New Zealand primary schools who used the Te Rito Toi resource as the focus of their return to the classroom.
The study found the resource gave teachers the confidence to prioritise wellbeing over other academic goals. Teachers also said arts-based approaches gave students and teachers the chance to catch up on relationships rather than just on lost learning, as well as fun ways to explore concerns children had about the epidemic.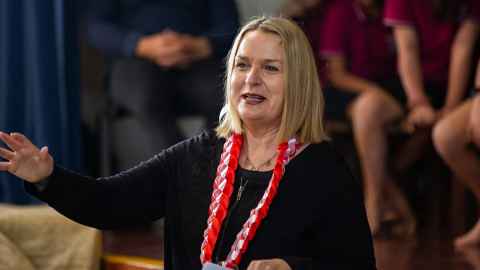 An updated version of the site includes a section on using Pasifika arts featuring poetry from former Poet Laureate, Associate Professor Selina Tusitala Marsh. These lesson plans are the first significant professional development curriculum materials to support the teaching of Pasifika arts in a generation.
The updated site was launched recently at Sylvia Park School by the Hon Jan Tinetti, Associate Minister of Education.
The Minister acknowledged the work the centre had done in creating the site and spoke about the importance of the arts after a crisis from her own experience as a school principal. She is planning to work with the centre on the report's recommendations.
The development of the new site was funded by the Chartwell Trust, Cognition Education Trust and Chelmer Limited. Its resources can now be used after any crisis situation.
Read the full report: Seeding Possibilities with the Arts