Legal expert invited by Thomas Piketty to speak at global lecture series
Associate Professor Tim Kuhner from the University of Auckland Law School has been invited by world renowned economist Thomas Piketty, on behalf of the World Inequality Lab to present his latest book, Tyranny of Greed. Trump, Corruption, and the Revolution to Come, at a prestigious lecture series held in Paris.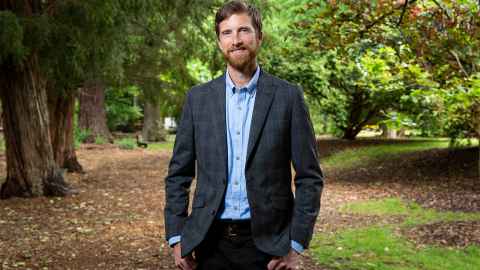 The series Debates on Inequality, is a forum for promoting ideas about inequality in the humanities, and is dedicated to the presentation and discussion of newly published books in social sciences, in the presence of the author.
Kuhner's lecture, taking place on 9 November, will outline/detail? how rising economic inequality is a political phenomenon, with laws and policies that give rise to it produced through various forms of corruption, including "undue political influence".
Drawing on the World Inequality Lab's findings, Piketty's findings, and his own research over the past decade, Kuhner will deliver a wide-ranging talk that will include New Zealand's inequality problems.
This is the first time a New Zealand-based academic has been invited to take part in the Debates on Inequality series.
The World Inequality Lab is a research laboratory focusing on the study of inequality worldwide, who host the World Inequality Database, the most extensive public database on global inequality dynamics.
Due to Covid restrictions, Kuhner will present online to a global audience. Replays of the lectures are available online a few days after the event.
To find out more visit https://inequalitylab.world/en/events/
Media queries to:
Miranda Playfair 
Kaitohutohu Pāpāho | Media Adviser
Law | Business School
Mob: 021 063 8393
Email: m.playfair@auckland.ac.nz