Using technologies of the future to piece together the past
A world-leading project to analyse thousands of Māori stone artefacts has been funded at the University of Auckland.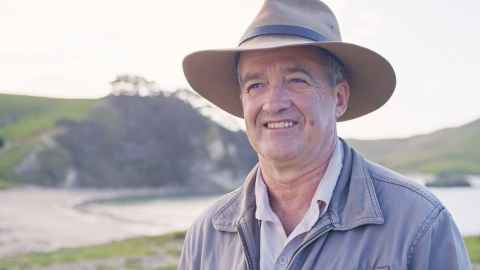 Involving archaeologists, bioengineers and computer scientists from across the univeristy, as well as from the University of Otago and Otago Museum, the project will use instrumentation, computational modelling, and machine learning to record and analyse large collections of cultural artefacts.
The aim is to create digital repositories of our cultural heritage that will be widely accessible to iwi and archaeologists around the world.
The project has received $1 million in MBIE (Ministry of Business, Innovation and Employment) Endeavour – Smart Ideas funding.
"This is really exciting for all of us," says Professor Poul Nielsen from the Auckland Bioengineering Institute (ABI), whose research focuses on using mathematical modelling of complex biological systems to better understand and treat the disorders that can affect them.
"It's an opportunity to take our research outside bioengineering and apply it to cultural heritage, much of which lies unanalysed in large collections."
The project will focus on the fragments of stone tools; the thousands of artefacts stored away in repositories and museums.
It will help address a critical shortage of resources in archaeology and in our museums, by developing the tools that enable automatic identification, measurement, processing, and interpretation of large numbers of artefacts.
These have been found through archaeological research or when archaeologists are called in to preserve valuable historical remains ahead of housing or commercial developments.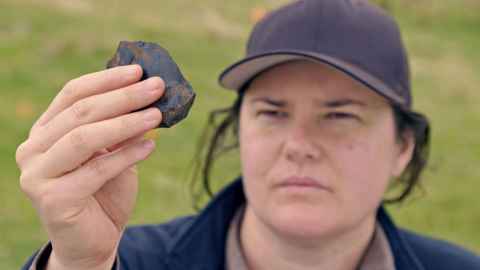 Archaeologists Professor Simon Holdaway and Dr Rebecca Phillipps were acutely aware of a problem in the recording and analysing of our cultural heritage.
"We have a huge number of stone artefacts excavated from the past, but we haven't the resources and expertise to do anything about it – it requires a huge amount of time to go through so many artefacts," says Dr Phillipps. "And there are only a handful of people in New Zealand who have expertise in this field."
Through serendipitous connections – "and one degree of separation," says Dr Phillipps – they were alerted to Professor Nielsen's work in computational modelling and imaging techniques developed at the ABI, and also the machine-learning research of Professor Mark Gahegan and his team in the School of Computer Science.
It occurred to them they could work together to use the cutting-edge technologies and expertise that in many ways represent the future to piece together the past.
The project will involve developing a database that distinguishes, in the first instance, the human-modified artefacts from those that have been created by natural environmental forces. It will also involve 'teaching' a machine to accurately recognise one from the other and identify the shape and size and characteristics of each object.
 
This could enhance our capacity to manage and interpret the heritage record that presently languishes in pieces in museums, labs, and storage facilities.

"Using the latest deep learning methods, and high-resolution imagery of the artefacts, we can learn to recognise subtle differences and similarities among artefacts automatically," says Professor Gahegan, "and create a categorisation for these artefacts that allows researchers to locate those that may be of particular interest to a research question they are pursuing."
The project will also involve using multicamera stereoscopic systems developed by Professor Nielsen and his team at the ABI to scan the artefacts, characterise the geometry, and digitally reconstruct the object from which it came.
"This could enhance our capacity to manage and interpret the heritage record that presently languishes in pieces in museums, labs, and storage facilities," says Dr Phillipps.
And from this she says, they will be able to create a more accurate picture of how Māori ancestors were living in the landscape.
"This could change our approach to heritage in New Zealand, and around the world," adds Professor Holdaway. "It involves taking our archaeological expertise, Poul's imaging capabilities, and Mark's machine-learning capabilities, so we can teach Artificial Intelligence to recognise what these objects are, and really fast."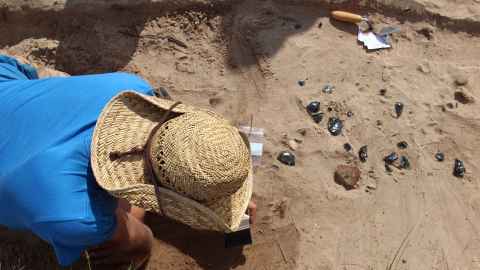 As he notes, this is likely to be of immense value to archaeologists and heritage experts throughout the world.
"If we can nail this, we can use it nationally, but sell the technology internationally, including to Australia which has such vast areas and so many such valuable Indigenous objects to analyse.
"It's really exciting, to bring three such different disciplines together, people of such different backgrounds. And we've found that we do actually understand each other."