A little kōrero can go a long way for well-being
The University of Auckland stands with the kaupapa of Mental Health Awareness Week (27 Sept - 3 Oct).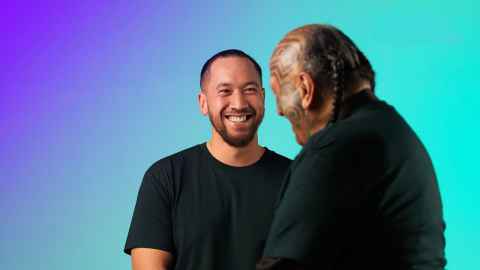 The University's Vice-Chancellor Professor Dawn Freshwater acknowledges how difficult the lockdowns have been on staff, students and the people of Auckland.
"I know how hard our people have been working to transition to online teaching, learning and research. Though we've all experienced lockdown, each one brings new challenges," she said.
The message for Mental Health Awareness Week to take time to talk and recharge was timely. Professor Freshwater said the experience of the pandemic showed our capacity for change, innovation and ingenuity.
"I have seen this in spades in these past two years, staff going above and beyond, students stepping up and adapting, and our researchers improving and saving lives."
Professor Freshwater, who has a research background in psychological therapies, youth mental health and prison healthcare, said, "I would argue we are all on a continuum somewhere between mental health and mental illness, depending on what is happening in our lives and world."
She enjoys physical exercise for the discipline it requires and the sense of achievement, focus and embodiment it delivers. Anxiety and stress, while normal, can lead to becoming immersed in unhelpful thought patterns and emotions.
She said: "I find one way of preventing this happening, although it is also a very useful technique to have even when you are right in the middle of a difficult situation that might trigger a habitual thought pattern, is to use meditation and mindfulness practices, including those that use embodiment through exercise and movement, walking meditations."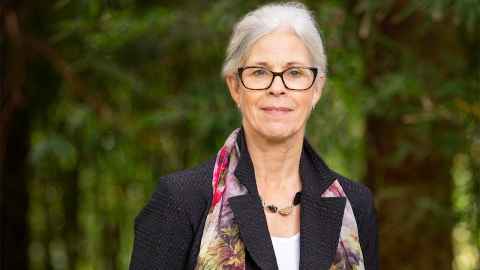 Throughout Mental Health Awareness Week, the University will share stories of lived experience, advice and research on mental well-being and health.
During the week look for: 
Associate Professor Kerry Gibson, a researcher and clinical psychologist, on digital tools to support young people's mental health
Professor Nickola Overall surveys how our emotional and psychological health fared during lockdown
Associate Professor Margaret Stanley, a biologist, explains how connecting with nature helps ground us
Dr Mikaela Law, a psychology researcher, says the simple act of viewing paintings reduces stress
The University has brought together Mental Health Awareness Week and Wiki Whai Hauora for students in the lead-up to exams. A full programme of activities through the week includes preparations for exams, budgeting, mental health support at the University, a dance party, yoga nidra and more.