Opera singer and teacher appointed to NZ Opera board
Dr Te Oti Rakena, senior lecturer in Vocal Studies at the School of Music, has been appointed to the board of the NZ Opera.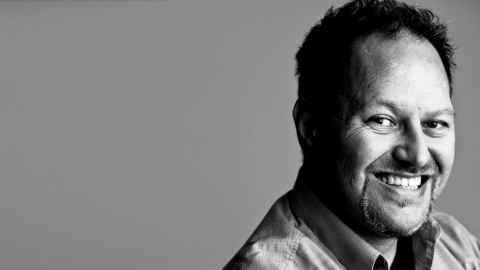 Dr Rakena is a sought-after voice teacher who has participated in a number of research initiatives aimed at improving the quality of education for Māori and Pacific students in New Zealand. This year he was awarded a 2021 Award for Sustained Excellence in Tertiary Teaching – Kaupapa Māori category. He was also awarded an 'Excellence in supporting Pacific learners' endorsement.
He is also currently a research supervisor with the Centre of Brain Research (CBR) at the University, an expert advisor for the Centre for Arts and Social Transformation (CAST), and a research fellow for Laurier Centre for Music in the Community in Canada. He was the first New Zealander and Indigenous academic to be appointed to the Community Music Activities (CMA) research commission of the International Society for Music Education (ISME).
Dr Rakena is also an active performer, an American-trained singer with a distinguished reputation as a solo performer. In recent years he performed in Eve de Castro-Robinson's "Len Lye the opera", David Hamilton's "Erebus" with the Auckland Choral Society, in "Street Requiem: for the homeless" and played the Ferryman in Gareth Farr's operatic version of Renee Liang's play "The Bone Feeder". In 2018, he premiered "Live Drag – an Opera in the making" by Claire Scholes with New Zealand Opera.
He prepares young singers for the international operatic stage and concert platform and so it follows that he has a personal and professional interest in sustaining a strong and vibrant national Opera Company, he says of his new role.
"We need a thriving organisation that is accessible and relevant to all our communities. As an opera singer I have a passion for the genre. I know the art form from multiple perspectives and welcome the opportunity to contribute to the strategic direction and sustainability of NZ Opera and promote its identity as a national taonga."
Dr Rakena joins the board following the recent appointments of Carol Hirschfeld (Ngāti Porou) and Joanna Heslop (Ngāti Ruanui) and at a time when the artform is enjoying a renewed sense of innovation in storytelling, both locally and globally. In the past three years, the organisation is on track to produce, commission and support new works at a faster rate than ever in its 20-year history, with the line-up for 2022 due to be announced.
Board chair Annabel Holland says, "Dr Rakena, along with Ms Hirschfeld and Ms Heslop, will add significant mana to the organisation. NZ Opera is in a strong position to continue to expand opera's reach to the whole of Aotearoa and global audiences, while supporting artistic excellence."