PhD candidates take on international research projects
Two University of Auckland doctoral candidates are part of international research projects that have received U21 Graduate Collaborative Research Awards worth US$5000.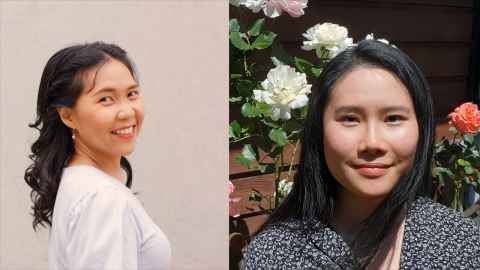 Stephanie Tjasa Subandi, a PhD candidate in Chronobiology, is part of a research group that was awarded US$5000 to develop a virtual mentoring model for first-year doctoral students during Covid-19 pandemic. Working alongside doctoral students from the University of New South Wales and the University of Hong Kong, Stephanie will bring a unique health-based perspective to the research project.
"This is my first interdisciplinary study and my team members are fantastic, with research backgrounds in education and social sciences," says Stephanie. "With my background in health and microbiology, I am going to assess the health factors that will be crucial when creating the right model for the mentoring process."
Having started her PhD offshore in Indonesia due to the Covid-19 pandemic, Stephanie is particularly familiar with the extra challenges that Covid-19 can cause for doctoral students – making the project even more special.
"The challenges of being a PhD candidate are very real so we want to create the best possible outcome with this research. By the end of the project, we will have a virtual mentoring model that will be helpful for different universities in the U21 community.
"I've faced my own challenges as an offshore candidate, and it's difficult waiting to come on campus. But my supervisors, Dr James Cheeseman and Dr Francesca Casu are fantastic, and I do my best to stay patient and keep living every day with purpose."
Another U21-funded project includes Giselle Wong, a PhD candidate from the School of Biological Sciences. In collaboration with doctoral candidates from the University of California and University of Connecticut, Giselle's research project seeks to identify genetic markers in the microbiome of the mouse model of autism spectrum disorder that have implications on immune pathway activation.
The whole project perfectly links us up together. This has been a great opportunity for us all to extend our collaborative output in the field, while making contacts and combining our skills.
"Great science takes a team, with different opinions and techniques on approaching the biological question. Hopefully in the future I can go visit the USA and finally meet my collaborators in person, rather than via Zoom!"
The U21 Graduate Collaborative Research Awards support collaborative research projects that involve at least two members of the U21 network, aiming to give doctoral candidates a global view of problem-solving and facilitate cross-cultural working practices.
Learn more about the U21 Graduate Collaborative Research Awards.