Woolf Fisher Scholarship winners head to Cambridge
Three University of Auckland graduates are headed to the UK to undertake postgraduate research at the University of Cambridge as recipients of the Woolf Fisher Scholarship.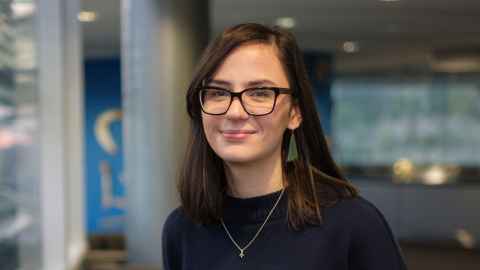 Worth over $60,000 a year for up to four years, a Woolf Fisher Scholarship is one of the most prestigious and generous available to Aotearoa New Zealand students. This year four scholarships were awarded in total.
The University of Auckland congratulates the recipients, who are chosen for their outstanding academic ability, integrity, leadership and boldness of vision, their exceptional zeal, keenness and capacity for work, and their commitment to Aotearoa.
Miriama Aoake (Ngaati Mahuta, Ngāti Hinerangi and Waikato-Tainui) has just completed a Master of Arts in social anthropology having previously completed a Bachelor of Arts in English and Bachelor of Arts with Honours in Māori studies.
Miriama is described by her fellow writer and academic Morgan Godfery, Te Pahipoto (Ngāti Awa), Lalomanu (Samoa), as "one of the most promising public intellectuals I have had the privilege of knowing."
As well as her academic work, which includes being a professional teaching fellow at the University of Auckland, Miriama plays a leading role in public discussion through her prolific contributions to television, radio and other media outlets, including The Guardian, Stuff and The Spinoff.
Knowledge, she says, "should not be siloed and confined to institutions, but shared, contested, disrupted and developed without the impediment of material (financial or otherwise) barriers".
Miriama's PhD in social anthropology will see her undertaking a comparative ethnography of welfare offices as she researches how power and citizenship are reconciled at the 'street level' between Māori and the state, exploring the possibility of an alternative model that positions Māori as a sovereign partner.
"The historical trajectory of the state's approach to welfare is mired in incremental developments, symptomatic of a wider tension that oscillates between the rhetoric of care, 'from cradle to grave', and a sustained, systemic failure to address the discrepancy between stagnant incomes and the rising cost of living," she says.
Outside of her research and writing, Miriama runs and prioritises time with her whānau.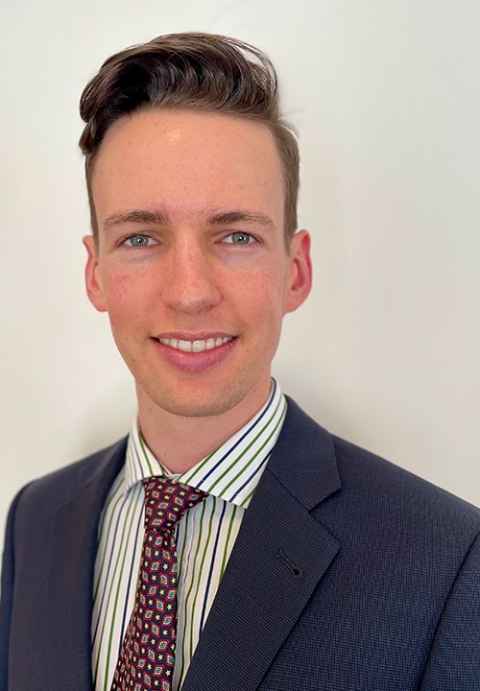 William Cook is about to complete a Bachelor of Medicine and Bachelor of Surgery having previously completed a Bachelor of Medical Science with Honours.
William's referees highlight his sense of compassion and humility while at the same time excelling in academic and other activities.
At Cambridge, he will be studying for a PhD in Clinical Neurosciences. His work will focus on meningioma, a common type of brain tumour, and will investigate how to reduce the risk of people having seizures after the tumour is removed.
William is currently on a 10-week elective placement in the Department of Neurosurgery at Auckland City Hospital and in January starts as a first-year house officer at the hospital. His focus on the brain, including a six-week placement in the Department of Neurosurgery at St Mary's and Charing Cross Hospitals in London, has developed because of "the very human nature of neurological diseases", he says.
"They are often conditions that affect how we interact with the world, in either our movement or our speech. There is often great potential to do a lot of good for a given patient. Frequently you are dealing with people at their most vulnerable and distressed and it is deeply rewarding to be able to help in that situation."
William is an academic editor of the New Zealand Medical Student Journal. He also volunteers his time and advocates for the patients and families supported by Ronald McDonald House Charities New Zealand, the Brainbook charity and CatWalk – Spinal Cord Injury Research Trust.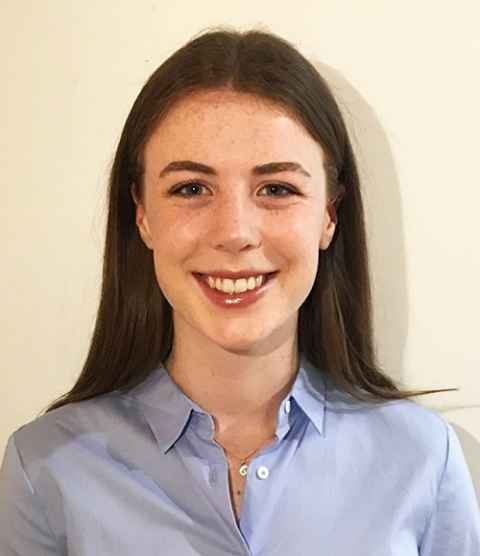 Florence Layburn has a Bachelor of Science and is completing a Bachelor of Biomedical Science with Honours.
For Florence, Cambridge will be a chance to experience a city and university familiar from her mother's stories of them after she worked there as a technician during her post-university travels overseas.
"I have dreamed of experiencing for myself the beautiful university grounds, friendly postgraduate students and quirky but brilliant researchers that feature in her stories," says Florence.
She credits her mother with inspiring her respect and love for science. "Her mentorship led to my involvement in science throughout school, including science fair, the Rotary National Science Forum and the Hands-On programme at the University of Otago."
Florence's PhD studies will be in the University of Cambridge's UK Dementia Research Institute, investigating the pathological processes underlying neurodegeneration in Alzheimer's disease.
"My field of research aims to address the current lack of progression-altering treatments for the majority of neurological diseases," she says.
"Devastating adult-onset neurodegenerative diseases are becoming an increasing burden on the healthcare system due to our rapidly aging population, and patients look to neuroscientists for hope to develop cures. This mission drives me to come into the lab every day and I'm hopeful I will see the development of effective drugs for conditions like Alzheimer's disease in my lifetime."
Another aspect of Cambridge Florence is looking forward to is its renowned rowing culture. She has been a keen rower since Year 10 at secondary school and found the sport taught her the value of hard and sustained work, an ethic that translated into her academic life.
Sir Woolf Fisher (1912–75) was co-founder of Fisher and Paykel and set up the trust in 1960 to recognise and reward excellence in education. It is administered by Universities New Zealand – Te Pōkai Tara (UNZ)
The closing date for the next round of applications is 1 August 2022. Details  on the UNZ website: www.universitiesnz.ac.nz/scholarships