Acclaimed Māori scholar and notable filmmaker: Royal Society honours
Professor Linda Waimarie Nikora and Professor Annie Goldson from the University of Auckland's Faculty of Arts have both been awarded top medals from the Royal Society of New Zealand Te Apārangi.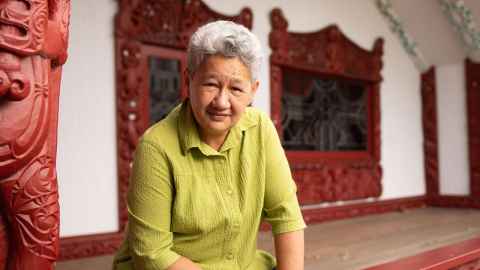 Transformative change for Māori
Professor Linda Nikora FRSNZ (Tūhoe, Te Aitanga-a-Hauiti) has been awarded the 2021 Royal Society Te Apārangi Te Rangi Hiroa Medal for her work transforming psychology for Māori and Aotearoa.
Professor Nikora is committed to reshaping her discipline and creating space for Māori academics, researchers and students within the academy.
While at the University of Waikato she became the first Māori to be appointed to a permanent position in psychology in the country, and later became the first lecturer in kaupapa Māori psychology and then the first Māori professor of psychology.
Alongside colleagues, she established the Māori and Psychology Unit (MPRU) at Waikato which has been central to the rise of mātauranga Māori-focused research, with projects ranging from Māori sexuality and media representation to homelessness and energy conservation.
Early in her career, she also championed for the recognition of Treaty of Waitangi responsibilities into the New Zealand Psychological Society, which led to the establishment of the Bicultural National Standing Committee on Bicultural Issues (NSCBI) of the New Zealand Psychological Society.
 
The works of Te Rangihiroa remain seminal classic texts for mātauranga and inspiration.
Her current research about the value of kapa haka combines with her interests in Māori ways of mourning, traditional body modification, socioeconomic determinants of health, relationship health and social connectedness.
She says it's a privilege to receive the Te Rangihiroa Medal and deeply meaningful.
"Te Rangihiroa [Sir Peter Henry Buck KCMG DSO], a taniwha of the Māori Academy, has always been a presence in my life and the many households I grew up in. The works of Te Rangihiroa remain seminal classic texts for mātauranga and inspiration."
Professor Nikora has written five books including her co-authored, award-winning book Mau Moko: The World of Māori Tattoo (2007) alongside numerous research articles.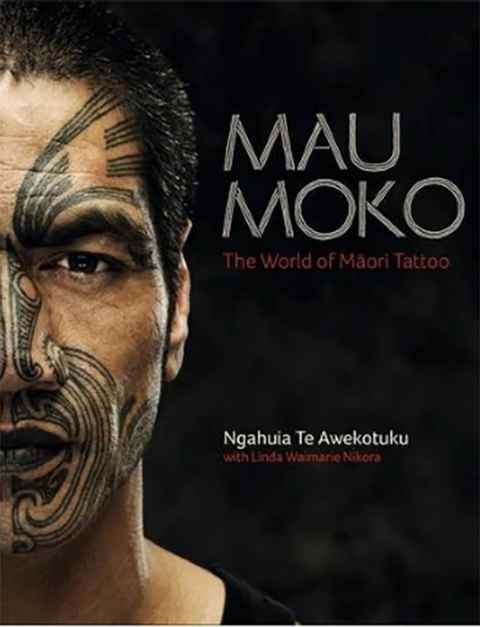 She is co-director of Ngā Pae O Te Maramatanga, New Zealand's Māori Centre of Research Excellence, and the architect of its new research programme and was elected a Fellow of the Royal Society Te Apārangi in 2018.
She is currently a professor of Indigenous Studies at Te Wānaga o Waipapa School of Māori and Pacific Studies at Waipapa Taumata Rau, University of Auckland.
This medal is awarded biennially for undertaking work of great merit and making an outstanding contribution toward the advancement of work in social history, cultural diversity, socioeconomics or medical anthropology.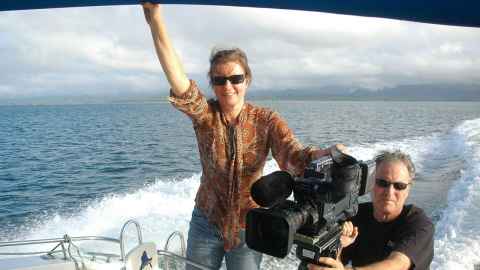 Combining creativity and scholarship
Acclaimed filmmaker Professor Annie Goldson ONZM FRSNZ has been presented the 2021 Humanities Aronui Medal by the Royal Society Te Apārangi.
The prestigious accolade recognises her for her highly-crafted and insightful documentaries that explore difficult contemporary socio-political issues ranging from war, genocide and sexuality to surveillance, internet piracy and politics.
Her films, including titles such as Punitive Damage, Georgie Girl and Brother Number One, have won over 60 awards and screened at international film festivals and through broadcasters including HBO, Channel 4, PBS, and ZDF; and more recently, on streaming platforms such as Hulu and Neon.
Her more recent films include the feature Kim Dotcom: Caught in the Web (2017) which follows the bumpy journey of the internet entrepreneur, while examining complex issues like surveillance, privacy, internet piracy and geo-political relationships.
Other recent works include the collaborative web project First in Family, that traces the experiences of five students who are the first in their family/whānau to enter university; The Eruption: Stories of Survivors (2020), about the fatal Whakaari/White Island eruption and its aftermath; and most recently, A Mild Touch of Cancer (2021), which explores the science and history of cancer immunotherapy through the story of David Downs, a Kiwi cured of his terminal lymphoma.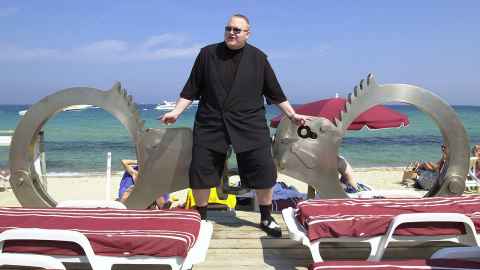 The film is just finishing its run with Whānau Marama/NZ International Film Festival, was in Competition at the Imagine Science Film Festival in New York and will screen on NEON later this year.
Professor Goldson writes, directs and often produces and edits her films, which have received major funding from NZ on Air and the NZ Film Commission. Highly regarded internationally, she is frequently invited to prestigious conferences and A-list film festivals where her films are widely well received and generate a number of scholarly articles.
Professor Goldson also publishes book chapters and journal articles on a regular basis.The Aronui medal acknowledges her long commitment to the academy as well as the role she has played in the film industry.
As an academic who combines creativity and scholarship, she has pioneered the introduction of 'creative practice as research' into the academy. She has also been instrumental in developing the University's various film theory and production programmes with her colleagues in Media, Communication and Screen.
 
Academia has given me a secure base from which to tackle some difficult, non-commercial subjects.
Professor Goldson is delighted to be recognised by the Royal Society with this medal.
"I very much appreciate the honour of receiving a medal from Te Apārangi and would like to acknowledge my fellow film creatives and the subjects who've been prepared to share their stories with us.
"I also want to give a shout-out to my students whose new ideas keep me energised, always. Academia has given me a secure base from which to tackle some difficult, non-commercial subjects and I very much appreciate of the support of the University of Auckland."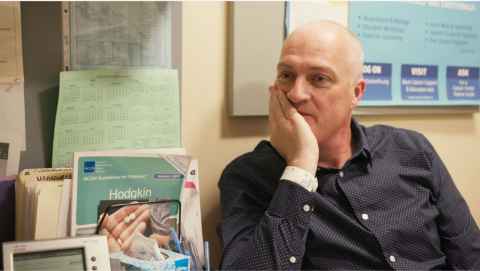 She was made an Officer of the New Zealand Order of Merit for Services to Film in 2008 and elected a Fellow of Royal Society Te Apārangi in 2016.
As an active film industry member, she has served on numerous advisory boards, and as a judge and assessor for several key organisations, including the New Zealand Film Commission, Creative New Zealand, the Screen Directors' and Editors' Guild and the Documentary Edge Festival.
This award is presented for research or innovative work of outstanding merit in the humanities and includes conventional academic research and work in the creative arts.