A giant totara has fallen: Raymond Dynevor Bradley, 1930-2022
A distinguished former Chair of Philosophy in the Faculty of Arts at the University of Auckland, Professor Raymond Dynevor Bradley has died aged 91.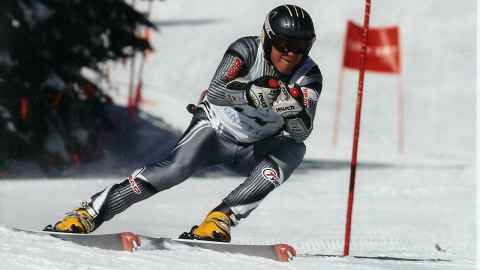 Born on 8 December 1930, Ray died aged 91 on 12 January 2022, at the Summerset Monterey Park Care Centre in Hobsonville. He is survived by his sons Gresham and Brett.
Ray lived a full and fascinating life, and many people knew and loved him. But in the end, after a long and difficult time and living with no quality of life, he finally got the rest he needed and in the quick, pain-free way he wanted. Now he can rest in peace.
His sons will never forget the wonderful and exciting times spent together on the many adventures that took the family to some of the most amazing places – Sydney, Canberra, Oxford, Auckland, and Vancouver. Ray was an amazing father and a pioneer of skiing; the family was regularly on the mountains wherever they were. Ski racing, free skiing, and for Ray, championship masters skiing became another personal success.
In January 1954, Ray married Adrienne/Molly (deceased 2019) and had sons Gresham and Brett. He had three other important long-term relationships: Ingrid Wypkeama, Belinda Lichenstein (married 1996) and Juliet Fisher (deceased 2015).
His skills were practical and broad and he designed and built by hand a two-storey octagonal log cabin up the British Colombia coast at Theodosia inlet from 1972-74. Ray also built a large three-storey house at Whistler Mountain where he lived and skied for many years.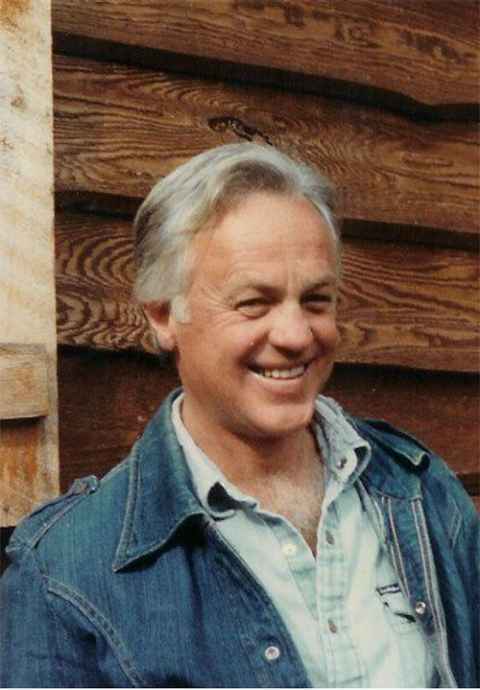 Then he learned how to fly, buying a four-seater Lake Buccaneer Amphibian which he flew from Theodosia to Vancouver, regularly transporting crates of oysters from his marine farm. He and Molly survived crashing into a remote lake and both recovered following a long hospital stay.
When Ray retired and returned to New Zealand in 2001, he lived in his self-designed house at Omaha Beach north of Auckland. He continued racing in international championships in North America and Europe, winning more than 60 medals, including three world championships in masters events, and his unbeaten worldwide record in speed events known as Downhill and Super G. Significantly, Ray achieved these wins in his sixties and seventies until a major stroke in 2010 put an end to his skiing days.
Throughout his career in academia he reached many high levels of achievement. It was a special privilege to share in his wisdom, knowledge and insight, which culminated in a relentless pursuit of truth and the nature of reality and allowed a deeper understanding of the world around us.
In 1948, just after he turned 17, he entered Auckland Teachers Training College in Epsom with the aim of becoming a primary school teacher. He later enrolled at Auckland College of the University of New Zealand for part-time studies, completing an MA with First Class Honours in 1953. After being raised in the Baptist Church, his theological questioning drove him to study philosophy.
It was a special privilege to share in his wisdom, knowledge and insight, which culminated in a relentless pursuit of truth and the nature of reality and allowed a deeper understanding of the world around us.
Ray was offered a PhD scholarship to study at the Australian National University (ANU) in Canberra. His PhD thesis was titled 'Free Will and Logic'. The first appointment was at the University of Technology, soon to become the University of New South Wales, in Sydney.
He was awarded one of the University's two postdoctoral fellowships at Oxford University. After a year in the UK and extensive travels with the family in Europe, he returned to Australia with a senior lectureship back at the ANU.
In 1963 he was only 33 when appointed to the Chair of Philosophy at the University of Auckland, the youngest chair to this day.
In 1967 he took a sabbatical, spending three months in the USA, two in Canada and and one in the UK before returning to New Zealand via Scandinavia, Finland, the Soviet Union, Afghanistan, India, Thailand, Cambodia, Hong Kong, and Australia.
He presented about 20 papers in North America and was offered around eight professorial posts, the most prestigious at Johns Hopkins University. But as a leader of the New Zealand anti-Vietnam war movement, the USA didn't appeal.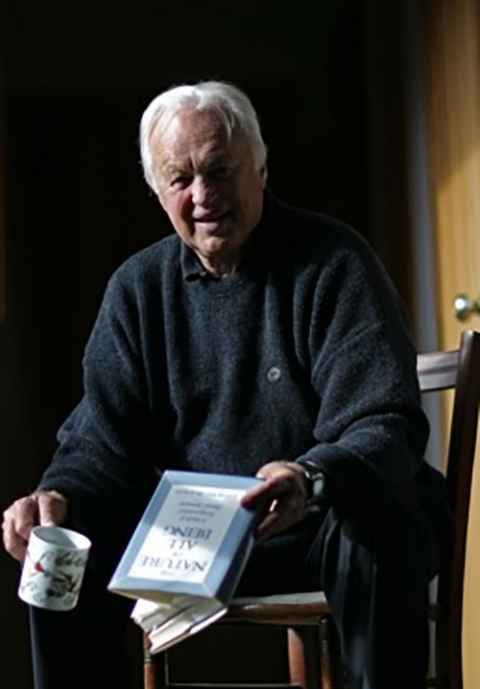 Several Canadian professorial appointments were offered: at the University of Calgary, the University of Manitoba, the University of Victoria (on Vancouver Island), and Simon Fraser University in Vancouver, where the family moved in 1969 and where Ray lived until retirement in 1996.
Ray's major publications include: Possible Worlds: An Introduction to Logic and its Philosophy (1979), co-authored with his colleague Norman Swartz and which is still in use around the world over 15 years later, and his book on the early thinking of Ludwig Wittgenstein, The Nature of All Being: A Study of Wittgenstein's Modal Atomism (Oxford University Press, 1992).
He also wrote 45 philosophical articles in referee journals such as Mind, The Australasian Journal of Philosophy, Sophia, The British Journal for Philosophy of Science, Nous, Dialogue and The Canadian Journal of Philosophy.
His subjects ranged over metaphysics, determinism, fatalism, free will, ethics, philosophy of religion, philosophy of science, philosophy of quantum mechanics, epistemology, and philosophy of logic.
Ray wrote post-retirement papers on numerous subjects such as The Meaning of Life: Reflections on God, Immortality and Free Will, and From Fundamentalist To Free Thinking which helped to cement his name in secular circles.
Articles include nine in The Secular Web, four on the philosophy of Einstein, and five on issues associated with time for The Encyclopedia of Time: Science, Philosophy, Theology and Culture (2009).
His last academic book was God's Gravediggers: Why No Deity Exists ( Ockham, UK, 2015). It has been described as a "coup de grace to religion, making use of logical, scientific, and moral arguments; "a timely book in an age of religious fundamentalism, hatred, and conflict." His last published book is his autobiography Not A Dull Life ( Vulpine, UK, 2018).
Ray lived his life on his terms and he passed from life on his terms. A giant totara has fallen.
– Gresham Bradley and Brett Bradley