Outstanding achievements recognised with Royal Society Fellowships
Five Waipapa Taumata Rau University of Auckland academics have been elected to the Academy of the Royal Society Te Apārangi for their distinction in research.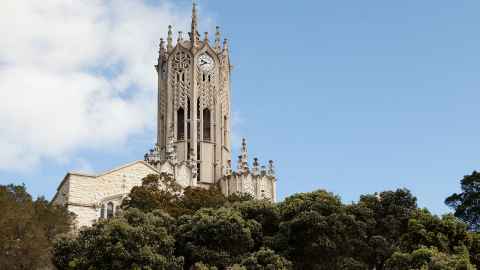 Professor Andrew Barrie, School of Architecture & Planning, Faculty of Creative Arts and Industries
Professor Barrie's innovative architectural design and research has played a key role in advancing New Zealand architecture on the world stage. The originality of his design projects – in the form of buildings, exhibitions, installations, and objects – is evidenced by 60+ national and international awards, including some of the most prestigious prizes in New Zealand and global architecture. A leader in the field of timber design, his 2016 Cathedral Grammar Junior School is one of the most awarded works of architectural design in New Zealand history.
Andrew is also among the Pacific region's leading critics and commentators on contemporary architecture, having published three books on the work of internationally-renowned Japanese architects, and over 200 critical reviews, articles, and research outputs on Japanese and New Zealand architecture.
Professor Laura Bennet, Department of Physiology, Faculty of Medical and Health Sciences
Professor Bennet is a biomedical scientist in the field of fetal physiology and is head of the Department of Physiology and co-director of the Fetal Physiology and Neuroscience Group. She is an international leader in fetal physiological research; her work is noted for original discoveries in preterm fetal physiology and pathophysiology, leading to key new knowledge about how babies adapt to adverse challenges such as oxygen deprivation and infection. Laura's research informs new methods for detecting babies at risk of injury and provides the fundamental physiology underpinning new perinatal treatments and clinical management strategies.
Laura strongly advocates for research advancement through her diverse national and international leadership roles, including changes to our research landscape to meet commitments to Te Tiriti o Waitangi. She actively engages in fostering researchers around the world to create successful and vibrant research communities.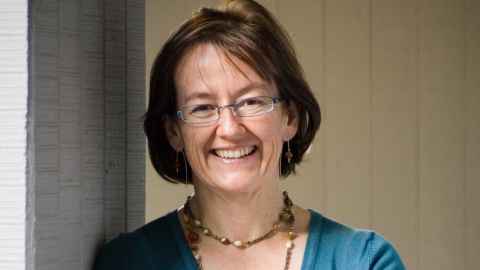 Professor Elizabeth Broadbent, Department of Psychological Medicine, Faculty of Medical and Health Sciences
Professor Broadbent has achieved an international reputation and peer recognition in both social robotics and health psychology. One of her most notable contributions is the development and testing of healthcare robots, especially for improving outcomes in rest-home and dementia care and chronic illness. Her work is notable for the incorporation of mental attributions, so that robots' characteristics can be tuned to people's personalities, attitudes and needs for companionship. This is innovative interdisciplinary work of exceptional quality.
Her contributions to health psychology include assessment tools for illness perceptions, and the development of novel interventions. Also notable are her studies demonstrating the effects of psychological interventions on inflammatory processes and wound healing. Together, this work contributes towards improved understanding and application of psychological processes with international impact.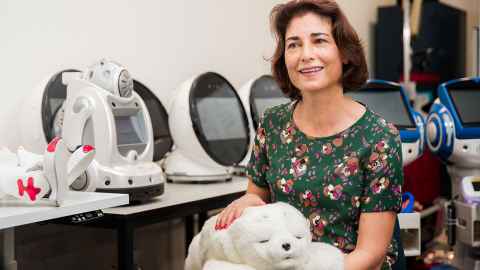 Associate Professor SallyAnn Harbison MNZM, Director of the Forensic Science Programme, Faculty of Science 
Professor Harbison, who is also Senior Science Leader, Institute of Environmental Science and Research Ltd (ESR) has led the research and development of significant advances and innovation in forensic DNA and RNA analysis. She and her colleagues have applied  these innovations in forensic investigations.
SallyAnn received a New Zealand Science and Technology Medal in 1996 for her outstanding contribution to the development and application of DNA systems for forensic science in New Zealand. This science provided the basis for the advancement of DNA profiling including the DNA Profile Databank, a significant crime fighting tool. SallyAnn is recognised internationally for providing casework-ready, accredited science for the justice sector derived from her research activities. She is currently researching forensic applications of next-generation sequencing (massively parallel sequencing).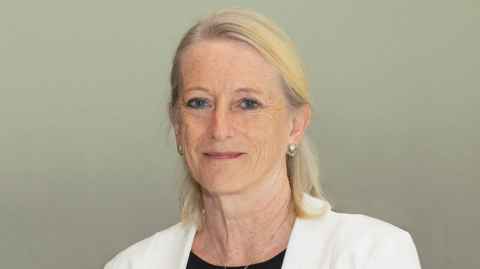 Professor Christian Hartinger, School of Chemical Sciences, Faculty of Science
Professor Hartinger is recognised internationally as a distinguished researcher in biological inorganic chemistry. He has made many highly influential contributions that impact on drug discovery but also provide fundamental understanding of drug-protein interactions and reactivity at the interface between chemistry and biology. His innovative approaches have established new directions in metallodrug research, and his developed methodologies continue to have far-reaching impact in the community.
Christian's findings challenge paradigms about the reactivity of metal compounds towards biomolecules and thereby inform the design of novel biomaterials. He is a highly regarded mentor to his PhD students and postdoctoral fellows. His research has earned him many accolades and is at the forefront of biological inorganic chemistry while his bioanalytical work lays the foundation for translation to the clinic.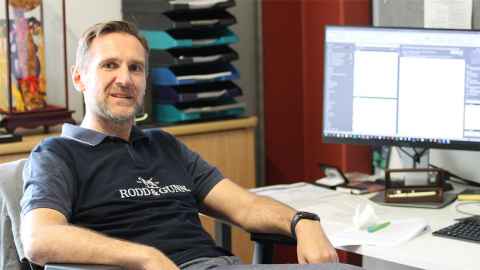 Being made a Fellow is an honour that recognises distinction in research, scholarship or the advancement of knowledge at the highest international standards. Fellows can use the post-nominal 'FRSNZ' after their name to indicate this honour.