Whānau the inspiration for Sarah-Jane Paine
Growing Up in New Zealand will evolve through its new research director Dr Sarah-Jane Paine, whose life experience is at the heart of what she's doing.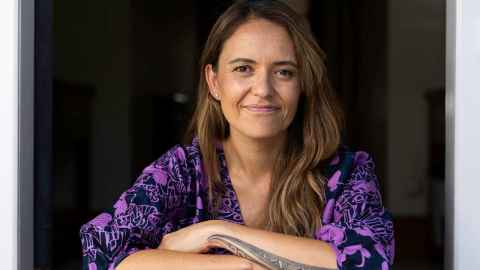 When Dr Sarah-Jane Paine's sister gave birth to a son prematurely, her whānau's interaction with the health system was nothing short of traumatic.

Sarah-Jane says the experience included delays to her sister's care, and the family not being allowed to be there to support her.

"There's a part of my sister's story that I've shared that reflects the tragedy and the inhumanity in which my family, and in particular my sister, my nephew and their family, were treated.

"But since then, there's also been a lot of joy in their lives and a lot of celebration. What other Indigenous scholars talk about is being careful not to just tell Indigenous stories of pain and despair. We must also tell the stories of celebration."

Sarah-Jane checked with her sister and nephew before telling their story to mainstream media.
When her nephew was born, Sarah-Jane was about to head to university, but the negative experience of her whānau steered her towards a specific research path – focusing on the health of mothers and their babies.

Her research trajectory could be part of the celebration story, as it turns out.

"Later on at university, when I was choosing a project for my masters thesis, my parents encouraged me to think about what had happened to my sister and nephew, and see if there was something there I could look at.

"With my supervisor's encouragement and my family's advice, I realised it was ok, and actually really good, to draw on your own experience to create meaningful research. Since then, I've found myself gravitating towards research that has this common theme around Māori women, mothers and their children.

"So as well as my sister, I think about my mother and my grandmother and what it's like to be a Māori woman in society."

Sarah-Jane (Ngāi Tūhoe) is the recently appointed research director of Growing Up in NZ (GUINZ), Aotearoa New Zealand's largest contemporary longitudinal study of child development, tracking the lives of 6,000 children and their families over 21 years. The study has produced many reports, policy briefs and papers that contribute to a growing body of knowledge on what helps to improve childhood health and well-being in Kiwi families.

Sarah-Jane was previously director of the Tomaiora Research Group at Te Kupenga Hauora Māori (TKHM) in the Faculty of Medical and Health Sciences. She has been involved with GUINZ since 2018, as part of the kaitiaki group. Her expertise is Māori public health, as a kaupapa Māori epidemiologist, but how that speciality came about is a story in itself.

Sarah-Jane grew up in Wairoa in Hawke's Bay and was always strong academically at school. Her parents placed great value on education and, in Year 9, she was sent to board at Nelson College for Girls.

"That had an amazing and positive impact," Sarah-Jane says. "I went from a small town to a city with a school that offered wider subject options and a lot more in the way of extra-curricular activities. It opened up a lot of opportunities for me and being at boarding school also helped with my independence."

Planning to be a doctor, she headed to Otago University. That's where things became a bit more challenging.

"A professor told me I'd never make it in medicine. I remember what it felt like, because you think you have potential and you want to impress people. To be shut down like that was so hurtful at the time."

Sarah-Jane took some time to reset.

"It meant I went into my first year of university feeling lost – like, what am I going to do now that door has closed on me? I had to find a career path and keep trusting my potential. I felt I had pretty good self-esteem and I was doing well at university. But I had to go with my gut and towards opportunities that felt right for me."
I went into my first year of university feeling lost – like, what am I going to do now that door seemingly has closed on me? I had to find a career path and keep trusting my potential.
She completed a BSc in anatomy and structural biology followed by a MSc in reproductive biology at Otago, and later did her PhD in Public Health at Massey. Over the years, she has won many awards, scholarships and honours and in recent years has received several Health Research Council (HRC) grants. A Fulbright scholarship in 2007 took her to Harvard in the US to visit a sleep research centre.

"That was formative as it meant I started building relationships with sleep scientists. But visiting Harvard also shaped how I understood the value of the work we were already doing in Aotearoa. It highlighted our important and innovative research in Indigenous sleep inequities – something that no one else in the world was doing at the time. For a long time we have been told we need to look overseas to see the best science, but actually we are doing excellent and important research right here."

Her work in this area includes a longitudinal study of maternal sleep disturbances and mental well-being, more common in Indigenous populations because of social and economic inequity.

"My research explores how our social context drives sleep/wake patterns and contributes to sleep health inequities."

She say such research has shifted international thinking about the causes of sleep problems.

"Previously, sleep was understood as an individual behaviour, with interventions focused on such things as changing bedroom environments or cutting out caffeine. Our research has shown, with clear consistency, that poor sleep is more often a problem of poverty not poor behaviour – and when you look at sleep inequities through that gaze, then your interventions are entirely different."

She appreciates the early guidance of now retired director of the Sleep/Wake Research Centre, Emeritus Professor Philippa Gander.

"Philippa was learning about kaupapa Māori research at the same time as supporting me. She made sure I always had space to develop my understanding and skills and encouraged me to incorporate kaupapa Māori principles into my work. She's a fantastic scientist and was certainly a mentor."

Also a mentor is head of TKHM Professor Papaarangi Reid (Te Rarawa), a renowned specialist in public health medicine who holds governments to account for inequities, especially in health outcomes for Māori and other Indigenous peoples.

"I'm lucky to have had mentors and supervisors over my career who have really believed in me. If you're surrounded by people who are encouraging and supportive, then you understand your strengths and how you might contribute."
A kaupapa Māori approach has benefits for everyone in the Growing Up study … it focuses on having strong trusting relationships and being generously compassionate in our engagement.
That's why she feels confident in her ability to lead the Growing Up in New Zealand study at this stage of her career.

"I know I have the support of my colleagues at Te Kupenga Hauora Māori, including Papaarangi who has supported me taking this role. It's also important for me to keep contributing to TKHM's work and Papaarangi's vision of Māori health and research that contributes to the transformation of Māori health outcomes.

"That includes providing evidence-based academic support for Māori and Pacific students, and contributing to a curriculum that is training future medical and health science professionals to have a robust understanding of hauora Māori."

Asked how she would have dealt with her teenage self, had she been the professor who told her – as a young female Māori student – that she wouldn't make it in medicine, she is thoughtful, and a little triumphant.

"What we do here at the University, and what I think I would have done even then, is to have found a way to support me to fulfil my potential."

It's one of the reasons she's still supervising postgraduate students and teaching a postgraduate course, as well as continuing with her existing health research projects.

Sarah-Jane was first in her family to get a university degree and says the Māori experience of the education system is broad.

"While I may not have struggled as much as other Māori – I had good support – tertiary education is still not always a safe and supportive environment for Māori.

"My family are really proud of me. Some of my nieces and nephews who have seen my work profiled in the media remind me that I'm a role model and mentor."

As GUINZ director, Sarah-Jane utilises research techniques that reflect her experience.

"A kaupapa Māori approach has benefits for everyone in the Growing Up study … it focuses on having strong trusting relationships and being generously compassionate in our engagement with research participants.

"For example, if you are my research participant, I start out by asking about you and your family and seeing how things are going and giving you an opportunity to share about yourself. I'd hope you'd go away from the interview feeling it was an enjoyable experience. You might not realise it used a kaupapa Māori approach, but you would be thinking it was really good."

She says if participants need to see research questions that they think are important, or "they may not see the GUINZ study providing value in the future".

"We know that kaupapa Māori approaches work – we've used them in epidemiological studies where we think about how we engage with the participants and create a safe and enjoyable research experience.

"What's important in longitudinal studies is to make people feel heard, seen and valued – then they're less likely to drop away."

Sarah-Jane is a parent herself – three children aged eight, ten and 12 – so knows some of the challenges faced by her children's peers and the time pressures families face.

"With Growing Up in NZ, and all longitudinal studies, we're asking a lot of families. Their level of altruism is so high to be involved for 21 years. They're heroes. So we need to do as much as we can to value that generosity and make the process seamless, efficient and easy for them.

"It's the idea of manaakitanga. We have to be generous, and we have to provide benefit. So if we're asking participants to do a two-hour Zoom interview in the middle of an Omicron outbreak, what are we giving back to them? Yes, there is koha but in my experience they just need to know you have the best interests of their hapū, tamariki and mokopuna."
If you're surrounded by people who are encouraging and supportive, then you understand your strengths and how you might contribute.
The GUINZ study began in 2009 and right now researchers are undertaking their 12-year kōrero or interviews. There has been drop-off in Māori, Pacific and lower socioeconomic participants but this year GUINZ has a Māori and Pacific team on board to conduct the interviews. Around 24 percent of the children identify as Māori and 21 percent as Pacific. Some 16 percent identify as Asian and 66 percent identify as Pākehā New Zealander (nearly half identify as more than one ethnic group.)

Having Māori and Pacific interviewers is a way of evolving and adapting. That applies in many aspects of the data collection – especially since the arrival of Covid-19 when many interviews have had to be done by Zoom.

The interviews with the children also need to evolve as they get older. "What is the best way to engage a teenager? Are they really going to sit down for two hours? Probably not," says Sarah-Jane. "So there's always a need to innovate and evolve."

Sarah-Jane says GUINZ will also draw on the experience of other researchers working with young people.

"The Adolescent Health Research Group, with academics like Associate Professor Terryann Clark, do fantastic work with young people. So we don't have to reinvent the wheel."

She says there's a lot of support for the study to continue to be focused and purposeful, including being responsive to Te Tiriti o Waitangi.

"We need to ensure Māori participants and their voices are heard.

"One way we do that is through thinking about how we collect our data and the other is being purposeful when we write a research report. We need to make sure Māori findings are throughout the report. I want participants and policymakers to be able to read it and see instantly what's going on with Māori children and families.

"I don't want them to have to flick through to page 250."

Denise Montgomery
This article first appeared in the April 2022 issue of UniNews.