Proposed legislation to end modern slavery
Opinion: Consultation has begun on proposed laws to address modern slavery and worker exploitation. Christina Stringer and Brent Burmester explain why new laws cannot come soon enough.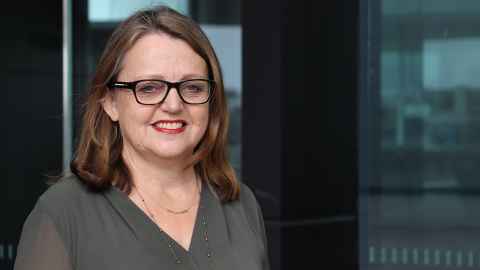 Michael Wood, the Minister for Workplace Relations and Safety has launched wide-ranging public consultation on proposed modern slavery legislative options.
Modern slavery legislation is essential to address various forms of exploitation including modern slavery in supply chains. Under the proposed legislation companies, government agencies, and other organisations will play a central role in fighting modern slavery. The proposed legislation takes a due-diligence approach and considers a "graduated set of responsibilities under which larger entities will be required to do more".
This approach is encouraging. National MP Simon O'Connor recently observed that New Zealand is lagging behind countries we typically compare ourselves with regarding modern slavery legislation. O'Connor is correct.
However, he oversimplifies when he stated, "... modern slavery laws simply ask larger businesses to ensure goods coming into New Zealand are not produced by either forced or child labour".
The Government is adopting a more expansive view of the problem and its solutions, and for good reason. First, restricting duties on 'larger' businesses misses the majority of internationally active New Zealand companies. Second, our concern to ensure New Zealand based companies are not facilitating modern slavery in production should not be narrowed to a focus on what is imported to New Zealand. Third, and most importantly, the experience of other jurisdictions reveals that some companies will take little trouble to ensure their supply chains are free of modern slavery simply because the government "asks" them to.
The UK Government announced that companies failing to meet their statutory requirements could face financial penalties.
Under the UK Modern Slavery Act 2015, for example, a company can report they have done exactly nothing to address modern slavery in their supply chains and still fulfil their legal obligations. What does this achieve? If the answer is 'embarrassment', be assured such companies have thick skins.
In 2021, recognising the futility of soft laws that lack meaningful penalties for non-compliance, the UK Government announced that companies failing to meet their statutory requirements could face financial penalties. Unless those penalties are high and stringently applied, there remains a danger they can simply be factored into supply line decisions as a cost of doing business.
In February this year, Australian researchers published a report Paper Promises? Evaluating the early impact of Australia's Modern Slavery Act.  The authors questioned the effectiveness of the Act, which shares the UK Act's weakness in failing to punish rule-breaking companies.
A key finding was that their selected sample of companies reporting under the Australia Modern Slavery Act are not fully complying with the reporting requirements. They are also not identifying some of the risks of modern slavery in their supply chains. This is to say nothing of the companies that fail to file a report.
Several European countries have implemented, or are considering introducing, tougher due diligence legislation that requires companies to undertake greater scrutiny of their supply chains and intervene where abuses are detected. Under the French Corporate Duty of Vigilance Law, companies are liable for any harm that could have been avoided if they had undertaken due diligence.
In July 2021, Trade Aid and World Vision presented a petition to Parliament. Over 37,000 New Zealanders signed the 'Take Action against Modern Slavery' petition. In February this year, the Petitions Committee recommended modern slavery legislation is brought "before the House as soon as possible while allowing for adequate policy development and public consideration".
New Zealand needs legislation that fits its purpose and effectively tackles modern slavery in supply chains. There is much we can learn from the experience of the UK and Australia. In particular, when it comes to companies taking meaningful steps to prevent labour abuses, their experience cautions us to do more than "simply ask". The proposed legislation does this.
The consultation period closes 7 June 2022. We encourage you to have your say.
Associate Professor Christina Stringer and Dr Brent Burmester are from the Centre for Research on Modern Slavery at the University of Auckland Business School.
Their full study co-authored with Professor Snejina Michailova and Dr Thomas Harré, can be accessed here: Toward a Modern Slavery Act in New Zealand - Legislative landscape and steps forward,
This article reflects the opinion of the authors and not necessarily the views of the University of Auckland.
Media contact: Gilbert Wong gilbert.wong@auckland.ac.nz