EV infrastructure: It's time to tackle range anxiety
Opinion: Aotearoa needs to invest in smart EV-charging infrastructure, say Business School academics Mingyue Selena Sheng, Le Wen, Basil Sharp and honours student Mira Simunic.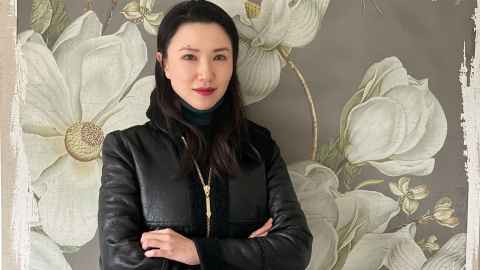 The scrap-and-replace scheme in the Government's newly released Emissions Reduction Plan won't necessarily get new EV drivers on the road unless they're confident in the charging infrastructure that awaits them on their journey.
The plan says a national EV-charging infrastructure strategy will be published this year. However, little detail is included.
Aotearoa needs to invest in extensive and smart charging infrastructure swiftly if we're going to encourage more people, particularly those who live outside of cities, to make the switch to an EV.
Better charging might even tip the scale from hybrid electric vehicles to environmentally superior battery electric vehicles.
EV uptake is still a tiny 1.2 percent of New Zealand's light fleet. Some researchers argue that this low market share may predominately be due to range anxiety, alongside other obstacles such as the high price of EVs, the cost of batteries and charging time.
An Inductive Power Transfer (IPT) roadway system, in this sense, has the advantage of enabling EVs to be wirelessly charged either parked, waiting for traffic lights, or on the go via inductive coupling, this means battery sizes can be smaller, charging costs and downtime can be reduced, and there would be improvements to the overall efficiency of the recharging system.
It could also eliminate inconvenience for those plug-in EV users who don't enjoy physically connecting charger cables to their cars. Moreover, wireless charging is an essential element for the future automotive industry. Why? Because autonomous vehicles can't plug themselves in, they need wireless charging to recharge autonomously!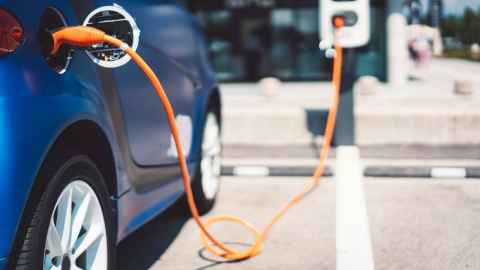 Consider this. Assume your recently charged second-hand EV displays 140km on the dashboard. The round-trip commute to work is around 80km leaving a margin of 60km. Clearly, the battery will need recharging every night. There is some margin for travel beyond the commute itself, but the driver will become increasingly anxious as the kilometres associated with side trips increase.
Over time, the kilometres the driver's battery provides will drop off and the margins will shrink. This is where IPT could make a massive contribution to reducing range anxiety.
IPT sees energy transferred through a magnetic field produced by the ground side assembly and coupled to a vehicle side assembly to receive the power.
It's categorised into three types: Stationary Inductive Power Transfer (SIPT), Semi-dynamic Inductive Power Transfer (SDIPT) and Dynamic Inductive Power Transfer (DIPT).
SIPT requires the vehicle to remain stationary to charge. SDIPT focuses on charging the vehicle in slow-moving traffic areas such as traffic signals, taxi ranks or bus bays. Meanwhile, DIPT is almost fully user-independent as it is designed to transfer power to the vehicle while in full motion and  potentially in high-speed areas without requiring the vehicle to slow or stop to charge.
So to some extent, IPT is a "phase-in" technology: stationary charging systems could come first and then evolve into dynamic.
An Inductive Power Transfer roadway system would enable EVs to be
wirelessly charged either parked, waiting for traffic lights, or on the go.
In 2009, the Korea Advanced Institute of Science and Technology developed the On-Line Electric Vehicle (OLEV), and was the first to put DIPT into commercial use. This advancement served as a showcase to demonstrate that the DIPT system is empirically successful and commercially viable.
Specifically, the Korean DIPT system uses electric buses installed with wireless power receivers for charging applications and transmitters along one route.
For the driver's experience on the road, whether with SIPT or SDIPT, not many changes are needed as only a few charging pads are required to be installed underneath existing roads.
And for DIPT, designated lanes, somewhat like our bus lanes, will need to be built as multiple charging sections are needed along the way. In terms of paying for the charging service, it could be via an app that records the service the driver has used.
Due to the large-scale investment required and unclear rights and responsibilities involved in this novel transport infrastructure proposal, it seems unlikely that government alone would fund such a project. Hence, deploying wireless charging infrastructure through a public-private partnership  could help bridge the empirical gap between EV infrastructure technology development and policy practice.
Engaging the private sector to participate in the implementation process could speed up such a project, and provide, in a timely manner, the necessary infrastructure to help reach our emission reduction goals by getting more petrol and diesel vehicles off the roads.
We have already designed surveys to assess the potential economic and environmental impacts of this novel charging option, focusing on perspectives from existing and prospective EV users and covering a variety of socio-economic categories.
Mingyue Selena Sheng and Le Wen are research fellows at the Energy Centre, University of Auckland Business School, Basil Sharp is Emeritus Professor of Economics at the Business School and Mira Simunic is an Honours student in the Department of Economics at the Business School.
This article reflects the opinion of the authors and not necessarily the views of the University of Auckland.
Originally published by Stuff - EV infrastucture: It's time to tackle range anxiety
Media Contact
Sophie Boladeras | Media adviser
M: 022 4600 388
E: sophie.boladeras@auckland.ac.nz