Business School alumni recognised in Queen's Birthday Honours
Congratulations to the business alumni recognised in this year's Queen's Birthday and Platinum Jubilee Honours list.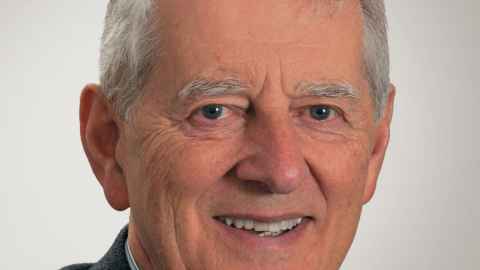 Dr Alastair MacCormick CNZM
For services to tertiary education and the community
Dr Alastair MacCormick is an Emeritus Professor at the University of Auckland, holding a range of roles between 1973 and 2002, including as Head of the Department of Management Studies at the School of Business and Economics, as well as Dean, Deputy Vice Chancellor (Academic) and Council member.
Professor MacCormick led the School of Business and Economics through a period of rapid growth and helped develop its strong international reputation. He was involved with tertiary education internationally through the New Zealand Committee for Pacific Economic Cooperation and APEC in the 1990s.
Since retirement in 2002 he has contributed to a broad range of education and technology focused initiatives. For more than 10 years, he has been a member of the New Zealand Government Innovation Board and the Callaghan Innovation Grants Committee. He is a Commissioner of the Tertiary Education Commission (TEC) and represents TEC on the Programme Board for the Reform of Vocational Education.
Within his community, he was a Board member since 1983 and Chair since 2016 of the Elizabeth Knox Home and Hospital, leading major redevelopment and extensions of the facilities. He has chaired the Matarangi Ratepayers Association and helped found and chair the Matarangi Community Trust. Dr MacCormick has been a Trustee of the Liggins Institute Trust and the Winston Churchill Memorial Trust.
Dr Ella Yvette Henry MNZM
For services to Māori, education and media
Dr Ella Henry has a background in sociology, business and Māori indigenous development and has been active in research, teaching and advocacy for Māori media for more than 20 years.
Dr Henry has worked at Auckland University of Technology (AUT) since 2008, initially in Māori Development and since 2019 at the Business School, where she is Director of Māori Advancement. She was Head of Puukenga School of Māori Education at Unitech from 2002 to 2004. She has endeavoured to accumulate knowledge of Māori history, culture and society, particularly examining gender complementarity in Māori cosmology and society, and apply this knowledge to contribute to better outcomes for Māori, specifically wāhine Māori and in the fields of media and academia.

She has been involved with the Māori screen industry as a writer, actor, presenter and commentator. She was Chair of Nga Aho Whakaari, the Association of Māori in Screen Production, which she helped establish. She was previously Chair of the Association of Women in Film and Television New Zealand. Dr Henry was a Treaty Negotiator for her iwi Ngātikahu ki Whangaroa and was a Trustee and Chair of the Post-Settlement Governance Entity until 2019.
Mr Gregory (Greg) Bernard Horton MNZM
For services to philanthropy and governance
Mr Greg Horton has provided financial support to a range of organisations, including Motor Neurone Disease New Zealand, and has raised hundreds of thousands of dollars for charitable causes.
Mr Horton has contributed to the University of Auckland Foundation for 12 years, particularly to the Law School. He was a committee member of the Leading the Way Campaign from 2007 to 2012, which raised $201 million for the University. He has been Chair of the Saint Kentigern Boys' School Roselle Foundation since 2015, raising $1.8 million for the school to refurbish and seismic-strengthen Roselle House.
He has been a Board member of Emirates Team New Zealand since 2013. He is a former director of Fulton Hogan, and as a business advisor has continued to support Fulton Hogan as well as several other entities including Silver Fern Farms and Seeka. He is a former Chairman and Acting Chief Executive of Motor Neurone Disease New Zealand. Mr Horton, who lives with Motor Neurone Disease, personally raised $750,000 for the organisation in 2021.
Ms Ellen Huia (Reremoana) Norman QSM
For services to Māori and mental health
Ms Reremoana Norman has spent more than 25 years in mental health services in Auckland and Northland.
Ms Norman began her career in mental health in South Auckland in 1993 during a period of change with the closure of Kingseat Psychiatric Hospital, an increase in community based mental health services, and a drive to improve Māori mental health. With Counties Manukau DHB from 1999 to 2006, she advocated for Māori equity, developed Māori clinicians and kaumatua services, and represented Māori on regional and national mental health forums. She was then District Manager Far North Mental Health and Addictions at Northland DHB from 2007 to 2017, during which time she faced challenges such as paedophilia disclosures, increased criminal activity, high suicide rates and other factors impacting the community.
She was Director of Māori Development and Manager of Community Engagement roles with the Mental Health Foundation of New Zealand. She was member and Chair of the Board of Trustees of Te Rau Matatini (now Te Rau Ora), the national centre for Māori workforce development, education and cultural capability. She is Chair of Ngāti Kahu Social and Health, Trustee of Ngāti Kahu ki Tamaki, and Treasurer of Te Paatu Marae. Ms Norman is Māori Suicide Postvention Coordinator for Manurewa Marae and established several initiatives for mental health education.