Game-changing new course develops students even further
An innovative new Business School course is employing creative techniques and cutting-edge technology to teach topics of global importance.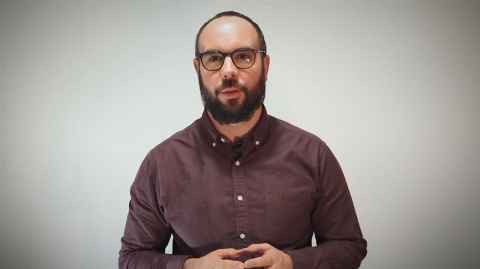 Essays, tests and exams begone. A non-traditional new course that all BCom students will now take in their second year of study, is utilising creative teaching methods and cutting-edge technology, to develop the kinds of graduates our complex and ever-changing world needs.
Business 202: Business Consulting debuted after months of consultation across the Faculty of Business and Economics, the University and industry, both in New Zealand and overseas.
The course, which features three modules – climate change, the future of work and competing globally, is designed to help students develop skills in ethical decision-making, interpreting and presenting information, teamwork, and project management.
Assessments are non-traditional and creative and include an immersive virtual reality presentation, multi-lateral climate negotiation, reading annotations through an artificial intelligence-driven qualitative assessment platform, LinkedIn profile development, and video presentations.
"Right from the start, students are told, "Don't expect to write essays, sit tests, or compose reports in this course," says Patterson.
"We've listened to industry and other stakeholders. What we hear is a desire for globally minded, conscientious, intrinsically driven graduates who can navigate uncertainty, learn quickly, and demonstrate leadership … No mean feat."

"This course is our attempt to equip our students for success in their chosen careers, with a view to making a positive impact on the world."
Learning activities are varied and utilise multiple technologies and spaces, including an interactive exercise on the causes of climate change that draws on data from the Intergovernmental Panel on Climate Change, and research through Standard and Poor's Capital IQ Pro-business intelligence platform in the Business School's BNZ Financial Trading Room.
There's also an immersive virtual reality experience in team collaboration that utilises virtual reality headsets in the Centre for Innovation and Entrepreneurship's Unleash Space and the Te Ahi Hangarau Technology Hub.
Business School Dean, Professor Susan Watson says the concept for the course arose from the redesign of the core of the BCom.
"In their first year, students are exposed to the core disciplines of business, including economics, management, marketing, commercial law and so forth, through a blended learning approach where they apply knowledge in facilitated workshops. Business 202 builds on this by requiring students to draw on their disciplinary knowledge to solve complex multidisciplinary problems in business scenarios. The topics are of global importance and we await the proposed solutions that the fresh, informed minds of our students might present to us."
Close to 800 students have just completed the first semester of Business 202, and course director Andrew Patterson says the feedback has been hugely positive.