Keeping radical hope alive: Professor Liz Beddoe
In her long-awaited inaugural lecture, Professor Liz Beddoe laid down a fiery challenge to social work educators to keep "radical hope" alive and educate students to resist neoliberal and populist agendas.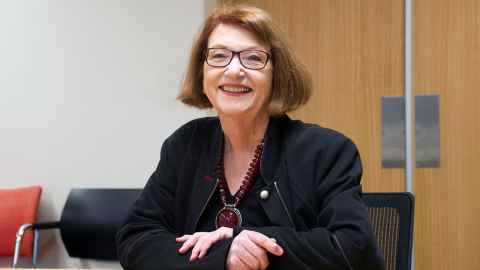 A distinguished social work educator at the University of Auckland, Professor Beddoe highlighted a range of issues facing social workers, including the erosion of confidence in social work as a social justice profession and the emergence of contemporary populism across the globe.
She cautioned against listening to anyone, especially "right wing politicians", saying that social work was just "common sense".
"It almost always means do what the pale, stale males know benefits their demographic best. It's about shaping opinion not reflecting it. Common sense is persuasive because it arises in 'nature', and is thus neatly positioned against expert knowledge, or used very selectively."
She said social work must challenge the uncritical adoption of dubious elements of neuroscience into practice by policy makers, who then infect practice.
She was also critical of what she sees as the "over-emphasis on social work as statutory child protection, a focus on fixing individuals to avoid 'future liability', the ongoing inequity of funding and the deadly dullness and poverty of ideas in social work administration".
 
Social workers can be better allies. We can support campaigns related to housing, health care, poverty and land back. 
"These seemingly unrelated trends create a vicious circle of capitalist ideology – policy that isn't socially just or even evidenced (despite the rhetoric) – practice adoption by inadequately trained social workers. Training by trainers who are not up to date."
She believes decades of neoliberal social policy has dampened social workers' critical faculties and quieted their voices.
"Despite our optimism in the first decade of this century that social work professionalisation would bring benefits, for example better support for social work education, professional development and research, none of this has happened. We remain rooted in conservatism."
She said the four-year social work degree might prove unsustainable, partly because of university business models, and that social work participation in higher scholarship is "left to a few".
However, all is not lost she said, if social workers are offered a critical education based in critical social theory that opens minds to focus beyond individual problems and keeps poverty to the forefront.
"A critical education is vital at this crisis point in the history of our profession. We have to find ways to kindle optimism. As [American/Canadian cultural critic] Henry Giroux said, 'It is impossible to be radical without being optimistic'."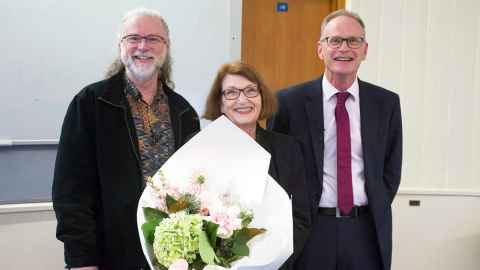 Professor Beddoe also noted the profound effects of Covid-19 on society in general.
"At times of crisis and danger we adapt as we can. We have needed to isolate at times when we needed other people. [Covid] has fed the resurgence of right wing populism and brought the challenges of an avalanche of mis/dis-information."
She concluded with the challenge that 'remaining neutral' as a social worker was not possible, or acceptable, in the current climate.
"Not while we have horrific disproportionate incarceration of tangata whenua and there are attacks on reproductive justice everywhere. Not when our streets, schools and health service are not safe for transgender people and not while the deeply misogynist, racist, homophobic right is building power bases within fundamentalist churches."
She said social workers need to foster collective action, employ critical race theory and intersectional lenses, understand and fight for reproductive justice for all and in general, learn about and support social justice campaigns.
"Social workers can be better allies. We can support campaigns related to housing, health care, poverty and land back. Giroux also said, 'Hope means that you believe that another future is possible … if you don't have hope you become complicitous'."
Professor Beddoe practised as a health social worker for 12 years, specialising in women's health. She has taught since 1994 and established the new School of Counselling, Human Services and Social Work at the University of Auckland in 2008.
 
A critical education is vital at this crisis point in the history of our profession. We have to find ways to kindle optimism.
She was a founding member of the Social Workers Registration Board, chaired the board's Education and Practice Standards committee, is a past vice-president of the ANZASW (professional body) and was awarded association life membership in 1990.
She sits on international advisory boards for Australian Social Work, International Social Work and the Asian Social Work and Policy Review and is a reviewer for a number of professional journals, as well as being editor-in-chief of the Aotearoa New Zealand Social Work journal.
She has published articles on social work education, supervision and professional issues in journals in New Zealand and overseas and is a founding member of the Re-Imagining Social Work Collective.