A Pacific perspective on abolition in Aotearoa
The abolition of inherently racist prison and policing systems isn't a dangerous or ridiculous idea. We can create better alternatives, says Dylan Asafo.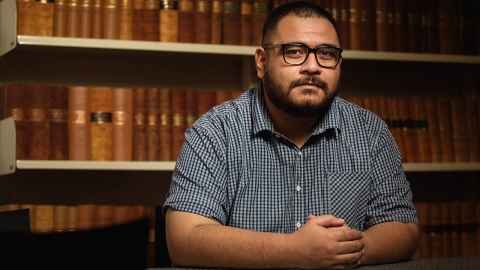 Pacific peoples and other Tauiwi must support Māori in pursuing a country that looks beyond the settler-colonial government and its criminal justice system, says law lecturer Dylan Asafo.
"We need to follow the evidence and create better systems that can keep everyone safe by finally addressing the drivers of crime. The data keeps telling us that police and prison systems don't actually prevent crime or stop people from offending - they just make things worse, so why are we so attached to these institutions? Why not focus our time and money on designing and building effective alternatives based on the evidence?"
Asafo explores the failures of the country's criminal justice system and the need for transformative action in response to calls by Māori criminal justice advocates to honour te Tiriti o Waitangi by abolishing the police and prisons in a special issue of Legalities, the official journal of the Law and Society Association of Australia and New Zealand.
The University of Auckland law lecturer, who is from the villages of Salani, Satalo, Siumu, Moata'a, and Leufisa in Samoa, says it's important to provide a Pacific perspective on abolition in Aotearoa.
"To provide a Pacific perspective on abolition, I found it was important to first grapple with the place of Pacific peoples in Aotearoa and affirm our status as tangata Moana under te Tiriti in a way that honours our shared whakapapa with Māori, but doesn't co-opt or appropriate Māori rights to tino rangatiratanga as tangata whenua.
"For many Pacific peoples, colonisation has made us think that our primary relationship in Aotearoa is with the settler-colonial government, when it is first and foremost with Māori. So for us, te Tiriti-based constitutional transformation and abolition shouldn't be seen as radical or dangerous – it's simply a matter of honouring our whakapapa."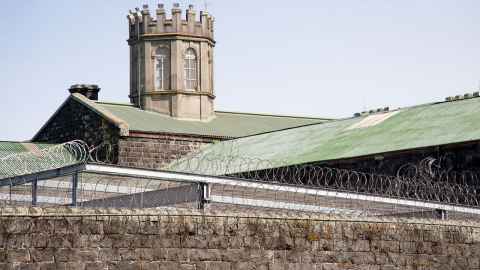 He says in Aotearoa New Zealand, Māori and Pacific peoples are subject to police violence and are disproportionately represented within the criminal justice system, reflecting long histories of over-surveillance and discrimination.
Racist police violence against other migrant communities in Aotearoa New Zealand, particularly Black communities, continues too, says Asafo who argues that Pacific peoples and wider society in Aotearoa New Zealand must hold the settler-colonial state to account for the inherent racism of not only the police, but prisons as well.
"It's crucial for Pacific peoples to support abolition to be in solidarity with our Black communities in Aotearoa and around the world who have led the global abolitionist movements that persist today. We saw some of this solidarity in June 2020 with Black Lives Matter protests, but more work needs to be done to confront the rampant anti-Blackness in our communities so that our solidarity is genuine."
Asafo notes that there are a number of misconceptions around abolition that need to be addressed as well.
"People often mistake abolition for being dangerous, far-fetched and encouraging of lawlessness and anarchy. But that's far from the truth. Abolition is not about automatically closing down prisons and police stations and letting people who have committed offences out free in the streets without consequences."
Rather, Asafo says abolition is about safely and gradually redistributing power and resources away from the current systems so that those resources can be used to begin designing, planning and creating better anti-racist alternatives.
"People against abolition often expect detailed alternatives to police and prisons to be ready and available right now. But the government first needs to redistribute power and resources towards these important causes, instead of constantly giving millions of dollars to our police and prison systems in response to baseless 'tough on crime' rhetoric."
If we are ever to see true justice for everyone in Aotearoa, including Pākehā, then power and resources must be redistributed to Māori in accordance with te Tiriti o Waitangi.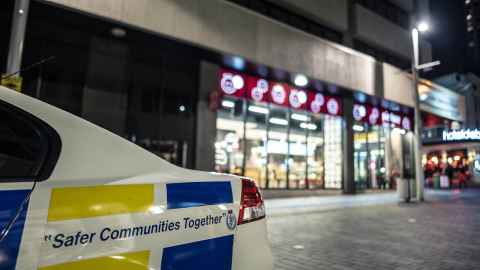 In his article titled 'Freedom Dreaming of Abolition in Aotearoa New Zealand: A Pacific Perspective on Tiriti-based Abolition Constitutionalism', Asafo argues that abolition requires a move away from current constitutional arrangements governed and determined by the Crown. To do so, he draws on the work of Māori scholars and advocates, especially that of the late Moana Jackson.
"People might say it's possible to work towards a fair justice system with the current political and legal system. But Māori advocates like Moana Jackson have been saying for a long time that the past 182 years of the Crown's system have proven this is far from the case."
Asafo says that if we are ever to see true justice for everyone in Aotearoa, including Pākehā, then power and resources must be redistributed to Māori in accordance with te Tiriti o Waitangi.
"Not the English version, not the Treaty principles, but te Tiriti as the Māori language version which affirms Māori sovereignty and self-determination. This is not just the key to addressing crime, but also to addressing poverty, the housing crisis, climate change and our dysfunctional health and education systems too."
View the special issue of Legalities titled Black Lives Matter in Australia and Aotearoa New Zealand.