Facing fears and refocusing on rangatiratanga Māori
Mātauranga Māori, sovereignty, and realising the rights of Indigenous peoples, are all up for discussion at the 2022 Auckland Writers Festival.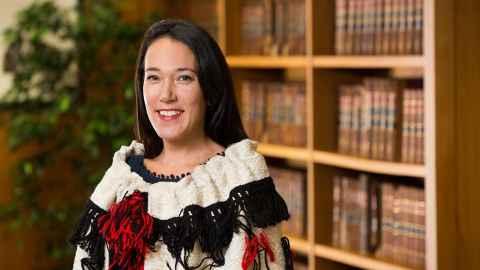 Indigenous peoples do better when they have some level of self-governance, says Dr Claire Charters (Ngāti Whakaue, Tūwharetoa, Ngāpuhi, Tainui), who is discussing self-determination and tino rangatiratanga at the Auckland Writers Festival (23-28 August).
"People fear inequality, and there's a perception that Māori are going to get something that other people don't have. But at the moment, and since around the 1860s, it's Māori who face the majority of inequality," says the associate professor of law.
"This way of thinking is also very much focused on the idea that you treat everyone the same, without considering that substantive equality doesn't require treating everyone the same: it requires looking at context and what the particular needs are of various peoples, especially those who are facing the greatest inequality."
Dr Charters has written and edited a number of books and articles regarding Indigenous peoples' rights, and she chaired the He Puapua working group.
He Puapua, a discussion document, was commissioned by the government in 2019 to look into, and report on ways to achieve the goals set out by the United Nations Declaration on the Rights of Indigenous Peoples.
When it was released last year, the report's reception was disappointing, with some misinterpretation about what it was designed to achieve. It also incited allegations of separatism and co-governance, says Charters.
Lifting Māori up doesn't mean bringing others down.

To generate respectful conversation in the arena, Dr Charters, together with fellow law expert Dr Jacinta Ruru (Raukawa, Ngāti Ranginui, Ngāti Maniapoto), will discuss He Puapua, sovereignty, and mātauranga Māori as part of a festival event led by Moana Maniapoto (Ngāti Tūwharetoa, Te Arawa).
"Because these have become contentious topics, they get captured by polarity, so one of my hopes is to reduce that sense of polarity," says Charters.
"In these spaces, people can get kind of upset with the people speaking on these topics rather than really thinking through the ideas, and so any opportunity we get to talk about the ideas in He Puapua in a way that's respectful is a good thing.
"They're hard issues, and people feel passionate about them."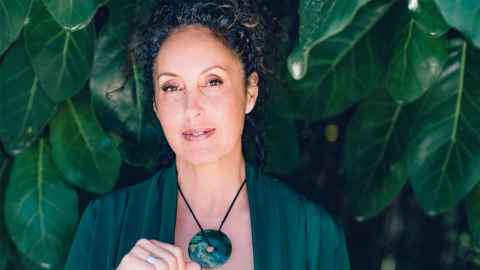 Following the release of He Puapua, around 70 workshops have taken place to explore Māori aspirations for realising the UN Declaration, which covers a broad range of rights and freedoms, including self-determination, culture and identity, and rights to education, economic development, religious customs, health and language.
Charters, who is part of a steering group working to produce a soon-to-be-released draft national plan to realise the United Nation's Declaration on the Rights of Indigenous People, informed in part by He Puapua, says the overwhelming message that came from the workshops was the call for self-determination and tino rangatiratanga.
"There's a growing appreciation, supported by research that's been going on for many decades, that Indigenous people do much better when we have self-governance or self-determination. Lifting Māori up doesn't mean bringing others down."

Dr Claire Charters is an Associate Professor of Law at the University of Auckland, specialising in Indigenous peoples' rights. She has written and edited a number of books and articles in this area, and chaired the He Puapua working group. She is speaking at a free Auckland Writers Festival event with Jacinta Ruru and Moana Maniapoto on Saturday 27 August 2022.