Library marks 20 years of protecting treasures
The University of Auckland's General Library is home to many surprising taonga. In 2022, the section of Te Tumu Herenga known as Special Collections marks a milestone.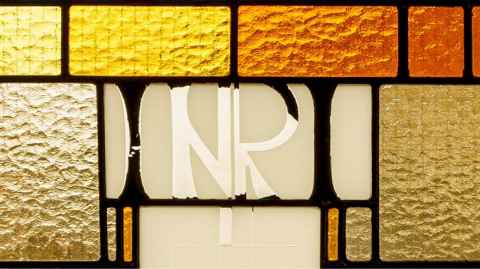 Researchers from all over the world can access items in Special Collections, a repository of archives and rare books. Its staff answer 20 questions to mark Special Collections' 20-year anniversary.

1. When/why was Special Collections set up?
It opened in February 2002 to provide a purpose-built home for manuscripts and archives, rare books and other significant published collections that had been housed in multiple locations.
2. What's the difference between Special Collections and Cultural Collections?
Special Collections is one of four repositories that are part of Cultural Collections in Te Tumu Herenga, Libraries and Learning Services. The others are the Archive of Māori and Pacific Sound, Media Services and the University's Art Collection.
3. Where is Special Collections material kept?
The published collections are mostly held in Te Herenga Mātauranga Whānui, General Library, as are some archival collections; some material is housed in other secure facilities.
4. What is needed for their preservation?
A secure environment with stable temperature and humidity levels, certain lighting conditions, pest control, conservation measures and careful handling by staff and clients.
5. How do people find out about what's held?
By searching the catalogues; through our work with students, academics, external researchers, library colleagues and others; as well as classes, exhibitions, talks, social media and conferences.

6. What is the oldest item in the collection?
A collection of medieval manuscript fragments from the 15th century, but some manuscript waste used in rare book bindings may prove to be older.

7. What's the most unusual thing?
A few choices there. Perhaps the solid fuel tablet. The lollipop? The whale vertebra?
8. What's the rarest thing?
Hard to say. Much of the archival material is unique, so not available elsewhere, while print variants, bindings, provenance and other marks add to the rarity of books.
9. How many staff do you have?
Five. They're all in our welcoming corner of the General Library ground floor.
10. What stories can the collections tell us about this University?
Countless stories, including about the social, academic, and cultural life of students and staff over the University's nearly 140-year history.
11. How do you obtain items?
The collections have been amassed since 1883 through purchase, donation, bequest and transfer. We still acquire material, particularly that relating to Aotearoa and the Pacific, and the University.
12. Have you ever been confounded by an item's provenance?
Yes, but usually only items deposited many decades ago because contemporary practices discourage acquiring material with uncertain provenance.
13. Tell us about your Twenty at 20 series; what's the idea behind that?
We wanted to share our thrill of coming across unexpected or interesting items and to highlight the breadth of the collections.
14. In what ways are the collections used?
Academics use them for teaching and research, students for assignments and theses, external researchers investigating countless subjects; also in publications, websites and exhibitions.
15. What do people ask to see the most?
The oldest item.
16. When something is digitised, do you still preserve the original for people to access?
Yes, our job is to preserve material and digitisation doesn't affect that. If an item is very fragile, we may sometimes limit access to the original after digitisation to prevent further damage.
17. With the country still at Orange, how can people see what's in Special Collections?
By appointment in our Reading Room or by booking a virtual session.

18. What's changed about the mission and practice of Special Collections?
Our mission is essentially unchanged – to develop, look after and provide access to the collections. Our methods have changed. For example, clients can search our online archives management system. We also hold virtual consultations using Zoom and a visualiser.
19. If you could add one thing to the collection, what would it be?
We have collection development policies that determine which areas we strengthen or diversify into. Unfortunately, that means sometimes declining wonderful items offered as donations.
20. Team, please tell us your favourite thing.
Katherine Pawley, archivist: I love the timelessness of things, such as an 1896 letter from a student to a professor explaining he only had the 1893 Calendar and thought the 'University did not alter things' so read the wrong text for an exam.

Sarah Cox, archivist: I'm intrigued by the handmade 'house books' created by architect James Walter Chapman-Taylor for his clients which document the ideologies and construction of the finished homes.

Ian Brailsford, assistant: I love browsing the General Election ephemera – mostly leaflets that were put in people's mailboxes. The collection, more than a century's worth so far, contains the great and the good (and occasionally notorious) aspiring politicians and political parties.

Nigel Bond, team leader: From the Twenty at 20 series, it's a 15th-century Book of Hours fragment from France. The text stems from Psalm 51, which features in the Office of the Dead. The handwritten marginal notes record the deaths of several people in the 1700s.

Jo Birks, adviser: An 1857 book of cottage, villa and country house designs that is filled with sketches and decorative lettering, because I'm interested in how readers marked their books.