Banks playing major role in housing speculation
Now is the time, says property expert Dr Michael Rehm, to talk about housing speculation and the ills it has on the economy and society.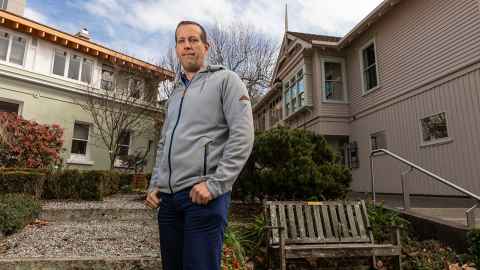 Banks are aiding and abetting housing speculation, contributing to New Zealand's housing crisis and making massive profits in the process, says researcher Dr Michael Rehm.
Dr Rehm, who spoke on possible policies to curb housing speculation at the Economic Policy Centre's workshop on housing affordability at the University of Auckland this month, says banks are using their privileged positions to fund speculative purchases.
The senior property lecturer says bank lending is lacking oversight and argues that lax lending is the primary reason for the vast gap between house prices and household incomes.
"Banks have aided and abetted our situation and it would be tragic if they walked away without taking any responsibility for the dislocation of house prices to incomes. If there's one culprit in all of this, I would say it's the banks."
If we genuinely want to support first home buyers and owner-occupants, maybe now is the time for a state-owned bank, like Kiwibank, to change the status quo.
Rehm, who published a paper titled Betting on capital gains: housing speculation in Auckland, New Zealand in 2020 and another, Housing prices and speculation dynamics, late last year, says many people are unaware that the banks they thought were Australian-owned are majority US-owned.
One major issue regarding speculation, says Rehm, is that banks have taken a more relaxed view towards lending to residential property investors than to commercial buyers.
"They see lending to a residential investor, many of whom are relatively unsophisticated when it comes to the housing market, as extremely safe. And because banks view this lending as low risk, they're willing to speculate, which I see as extremely inappropriate."
Rehm says home buyers will do whatever they can to pay back their mortgage and banks take advantage of this.
"People will literally starve themselves. They will do anything to pay the mortgage, and banks know that, therefore, it's as safe as houses, as the saying goes.
"Banks are generating new money with these loans – the buyers then become like a conduit to push this new money into the market, and this is what has broken the connection between incomes and house prices."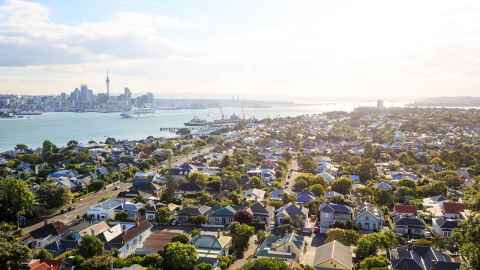 Meanwhile, banks and residential property investors are also relying on capital gains, says Rehm.
"The government knows this, but they've turned a blind eye, and we need to ask ourselves: is it prudent to allow this? Especially when these buyers are not even coming with cash.
"Investors are riding the 'housing escalator', and in the process, they are building up equity which they can repeatedly recycle to get new assets, increasing their portfolios without having to put actual savings and cash into their next purchase. All they have to do is go to their buddy the bank, who is very happy to help them get their third, fourth, and fifth property, and that's just not right."
Rehm says banks should use the same criteria when assessing loans associated with residential property as they would with commercial property to ensure the buyer can generate cash flow sufficient to pay the debt service back to the bank.
"Banks will not generally give you a huge amount of money to buy a commercial property if your income stream does not cover the outgoings. You can't get a negatively geared commercial property loan. Meanwhile, there are purchasers of residential properties that simply cannot pay their own way. They're loss-making endeavours, and unless there are capital gains down the track, the numbers don't stack up. We have this belief system that house prices always go up, but the escalator is broken. As we can see now, we need a major reset.
"The amount of capital going into housing that could be used for productive investment is enormous. Our houses are not worth what they say on paper. We are starting to realise that now and see the figures come down. I think it would be tragic to prop those figures back up artificially."
Rehm proposes a look back to our recent history, to when state-owned banks played a part.
"As a society, we need to sit back and think about whether it's appropriate that foreign-owned banks, who are sending massive profits overseas, should be allowed to continue to operate in this way.
"Is it appropriate that they have almost exclusive access to this market? If we genuinely want to support first home buyers and owner-occupants, maybe now is the time for a state-owned bank, like Kiwibank, to change the status quo."