Housing expert puts best foot forward
How walkable is Auckland? Early career research excellence medal winner Dr William Cheung is analysing neighbourhood walkability and amenity to determine their effects on well-being and house prices.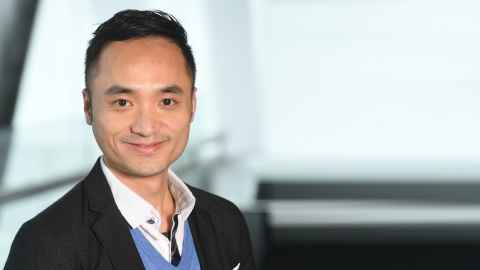 An investigation into neighbourhood walkability, amenity, and the resulting impacts on well-being and the housing market is picking up pace, with lead researcher Dr William Cheung winning significant support this week.
Dr Cheung, a senior lecturer in property at the Business School, was awarded an early-career research excellence medal to support his walkability project and to recognise his outstanding contribution to research at a ceremony on Thursday, 3 November.
'How does a walkable neighbourhood shape the built environment' is a two-year research programme that proposes to connect the dots regarding neighbourhood effects on the housing market and people's well-being.
Walkability - a measure of how friendly an area is to walk in - is vital to the modern built environment and a key consideration in the housing market, says Dr Cheung.
"Walkability enables age-friendly, child-friendly, and disability-friendly access to neighbourhood amenities and public spaces, particularly those without private transport. As such, enabling a walkable neighbourhood can alleviate social exclusion, improve health via physical activities, enhance people's experience and satisfaction in higher density-built environments, mitigate pollution by reducing car usage and improve housing affordability by saving transport costs."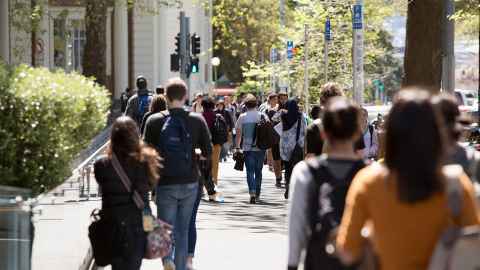 The research project will apply urban analytics that mimic a human being to provide an accurate, data-driven walkability measure that can be easily applied to various localities.
"Another objective of this proposal will be to evaluate the economic value of walkability. The research will offer new perspectives on neighbourhood effects to further the academic debate and to aid the innovation of effective policies."
Since he was appointed at the University in 2017, the core of Dr Cheung's research has focused on the built environment, particularly neighbourhood effects on housing affordability and liveability – their causes in terms of institutional policies and their impact on residents and tenants.
His research is transdisciplinary, involving economics, economic geography, urban studies and sociology.
A recent prize-winning study by Dr Cheung explored shared-equity programs aimed at getting people on the property ladder. The results suggested that such programs' short-term benefits are tempered by longer-term pitfalls.
Meanwhile, another project explored the adverse effects of 'touristification' (tourism-induced gentrification) on neighbourhoods and their inhabitants via the Airbnb market.
Dr Cheung's research achievements have seen more than 80 research outputs, including over 38 papers in peer-reviewed international journals, with the sheer breadth of topics evidenced in their titles.
He has received several prestigious international research awards, including the Australian Endeavour Research Fellowship and the US Fulbright Scholar. He's also a co-editor-in-chief of the Pacific Rim Real Estate Journal.