Virtually there: students intern with global NGOs
Waipapa Taumata Rau, University of Auckland students continued to contribute their time and talent as interns during the pandemic.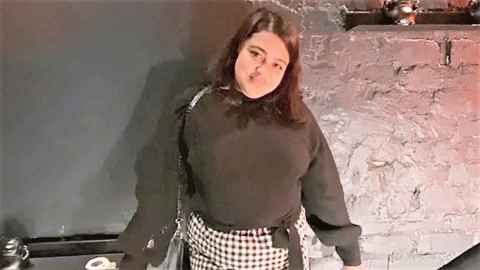 Salome Raitava, an international relations student, gained invaluable experience working with an international NGO working to support female graduates in Fiji without leaving Aotearoa New Zealand.
"The opportunity to do an internship with international NGOs caught my eye. I chose one close to my heart, promoting lifelong education for women graduates in Fiji," she says.
Graduate Women Fiji, based in Nadi and Lautoka, works with Fijian women who have earned a degree to continue higher education, with the wider aim of improving the status of women and children in Fiji.
Due to pandemic restrictions Salome was one of many students who chose virtual internships. In her case, she developed a social media campaign to build the profile of her host organisation, a project that led her to build a broad network in Fiji and re-connect with her Fijian heritage.
Salome says,"Professionally it taught me the value of being open minded about projects and opportunities. There are so many ways to get involved and virtual or not, you learn so much from people who are passionate about making the world a better place."
Salome's internship was organised through Think Pacific, one of several virtual internship providers that enable Waipapa Taumata Rau, University of Auckland students to contribute to non-governmental organisations working in the areas of social justice, climate change and environmental stewardship.
The Careers Development and Employability Services (CDES) team, with 360 International, have worked closely with several remote global internship providers to help students remain globally connected, without needing to step foot on an airplane.
Other opportunities include the Climate Action Virtual Internship (CAVI) programme which focuses on matching students for internships with NGOs working to respond to climate change. The University is also a member of the ISEP – International Student Exchange Programme network, which has provided several Waipapa Taumata Rau, University of Auckland students with the opportunity to engage in remote service learning projects with non-profit and NGO organisations based in Barcelona, Spain.
Between 2020 and 2022, more than 332 students from Waipapa Taumata Rau, University of Auckland participated in remote global internships, online, due to pandemic restrictions on travel.
With borders re-opening, students are looking forward to contributing to the work of NGOs in person and virtually.
The University's first cohort of in-country internships under the Prime Minister's Scholarships for Asia will see 35 students contributing their time and gaining international experience in Thailand, Vietnam, and India from January 2023.
Media contact: Gilbert Wong, gilbert.wong@auckland.ac.nz