Architects' event highlights flexibility needs for parents
An upcoming talk highlights why having children can derail an architect's career, while showing how men can play a key role in igniting change.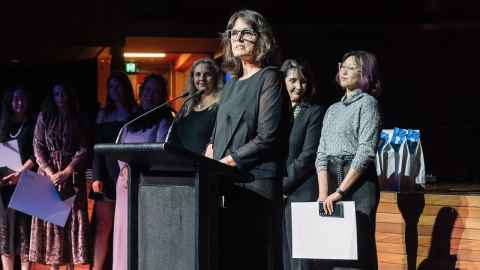 Choosing to work part-time can be a career-killer for architects raising children, with many getting passed over because of the lack of workplace flexibility, says Lynda Simmons, Professional Teaching Fellow at the School of Architecture and Planning.
An upcoming Fathers' Forum on 6 December aims to put men at the centre of that conversation by highlighting the role that they can play in helping to normalise flexibility in the architecture profession.
The talk is being hosted by Architecture+Women NZ, which Simmons is a co-founder of, and will see a panel of three fathers discuss how they have been able to support their partner's careers by making room for parenting in their own jobs.
"Fathers' Forum is specifically designed to show positive role models of men who actively and openly say 'I reduced my working hours down to three days a week to care for my child,'" says Simmons.
"It's very powerful to hear that from men."
Simmons has written extensively about the 'unseen care system' involved with raising children and the need to normalise non-gendered parental leave and reduced working hours for architects.
Her work with Architecture+Women NZ was recognised in November when the organisation was awarded the inaugural John Sutherland Practice Award by the New Zealand Institute of Architects for their dedication to achieving visibility and inclusiveness for women in the industry.
"What motivates me is equity," she says. "I just think that things should be fair. I was that kid in the playground that made sure the rules in the game were fair, even if I suffered for it. I also know how capable I am, and I know when I'm getting passed up for something because of who I am. And this affects so many other people because of who they are. But I know that change can happen."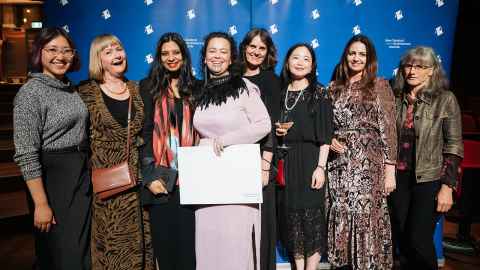 Architecture+Women NZ has become one of the leading voices for equity in the profession since it was co-founded in 2011 by Simmons, Julie Wilson and Megan Rule. It has close to 1000 members and around 50 volunteers over the past 11 years who have worked tirelessly to break down barriers and increase diversity. "The energy has been incredible," says Simmons.
The John Sutherland Practice Award recognises Sutherland's immense legacy to professional practice and his passion for excellence. The award aims to celebrate and acknowledge the influence and impact of individuals, groups or collectives to the practice of architecture and the built environment.
The panelists taking part in Fathers' Forum are Rameka Alexander-Tu-Inukuafe (TOA Architects), Rajan Hira (Chow Hill Architects) and Geoff Pitts (Assemblage Architects).
"The target audience for Fathers' Forum are university students, because most of them are not thinking about children yet," Simmons says. "But if all genders can hear men talk about parenting, it's really helpful."

When: Tuesday 6 December 2022, 5.30-8.00pm
Where: Lobby 1 Building WZ AUT, St Paul St, Auckland
Tickets: RSVP