Trailblazing lawyer's legacy lives on
Olive Nelson broke ground as the first Pacific woman to attain a Bachelor of Laws from the University in 1936, and this year, a new scholarship was launched in her name.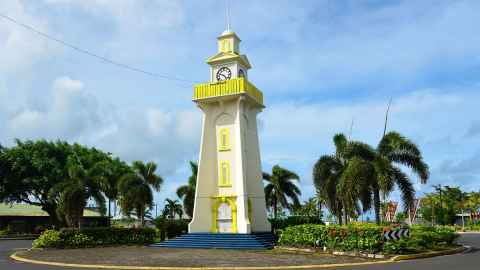 Close to 100 years ago, 17-year-old Olive Nelson left her comfortable family home in Apia's Tuaefu neighbourhood in Western Samoa to embark on a lengthy journey to Aotearoa, one that would see her become a trailblazing lawyer, leader, and champion of Samoa's independence movement.
Olive (1911-1970) arrived in Auckland to pursue her law degree at what was then known as Auckland University College, where on campus, she was one of very few women. The young student, one of five sisters, excelled and became the first Pacific woman to graduate with a Bachelor of Laws.
She was later admitted to the Supreme Court as a barrister and solicitor, becoming only the second woman in the country to achieve this feat. Not long after, Olive, the daughter of Ta'isi Olaf Nelson and Rosabel Moors, returned home, becoming Samoa's first female barrister and solicitor.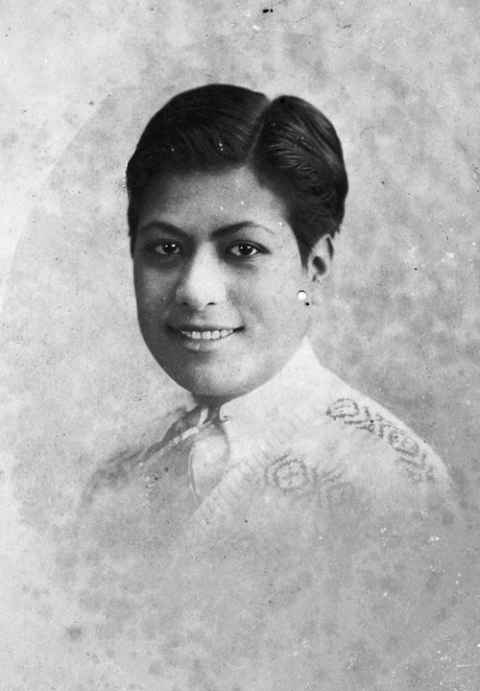 Olive was courageous, passionate, vivacious, determined, caring and intelligent, says granddaughter Lady Maliena Jones, who, together with her husband, All Black great Sir Michael Jones, launched the Olive Malienafau Nelson Pasifika Scholarship for Excellence this year.
"Unfortunately, Olive died before I had the chance to know her, but I do know that like her father Ta'isi, who was one of the leaders of the peaceful Mau movement for Samoan independence, she was passionate about Samoa and about its people having the opportunities to succeed," Maliena says.
"From a very young age, Olive had heart problems, so there were a lot of obstacles in front of her. They didn't think she would have a long life, and she did pass away quite young, but she achieved so much. I feel like throughout her life, she was always overcoming obstacles."
After graduating, Olive returned to Samoa to serve her people, and in 1942 she married future Minister of Finance Fred Betham. Maliena says the two lived humble lives, dedicated to helping their people and their country.
"They wanted to be the masters of their own destiny, and Olive played a part in the drafting the very first constitution of the independent state of Samoa in 1962."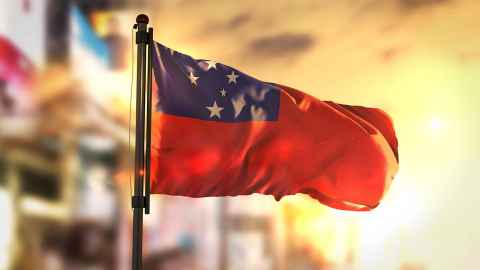 As many people worked towards establishing the independent country of Samoa, Olive was part of a group that went to visit scores villages to understand first-hand the needs of the people.
The young lawyer explored what her people envisioned for their country – from culture and titles to land and infrastructure.
"Olive and those around her listened and made sure they brought all those things together to ensure the Samoa we love and enjoy now, was firmly established."
As well as their passions for serving their people through work and leadership, Fred and Olive valued their home life, working in their garden and playing tennis, says Maliena.
"I was always told that Olive and my grandfather created a beautiful garden and that they would walk hand in hand through it every day.
"She really enjoyed the people around her, and when she passed quite suddenly, it was a huge loss for many. They were all heartbroken not to have her there."
Maliena, like her grandmother, spent much of her childhood in Apia. Also, like her grandmother, Maliena has forged a career that has focused on helping others, including youth mentoring, education and foodbank supply and provision.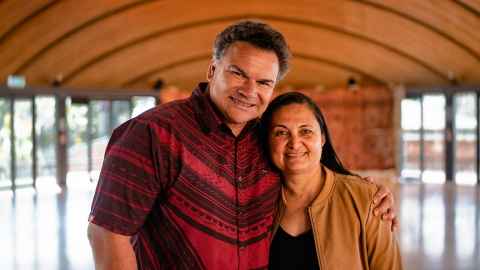 "Launching this scholarship is such a pleasure and a great way to continue to support young Pacific people to pursue higher education. The inspiration my grandmother passed on to my mum and my family helped to shape who I am – I love to see our Pacific women thrive, and I don't like obstacles being put in front of them like pay gaps and gender inequity.
"I have a strong belief in education - I always learnt that education is like a passport that allows you to have opportunities you might not have had otherwise."
The new $10,000 Olive Malienafau Nelson Pasifika Scholarship for Excellence is the law school's first endowed Pacific scholarship, and it opened for applications on 20 September 2022 to Pacific students undertaking Part III or Part IV of an LLB or LLB (Hons) degree.
"We feel Olive would have very much been in favour of being able to support a Pacific student – one who both excels academically and demonstrates a strong commitment to their culture and community," says Maliena.
The scholarship is funded through the Olive Malienafau Nelson Legacy Fund, set up by the Sir Michael Jones Foundation, to encourage excellence in academic study, leadership, and service by Pacific students in the Faculty of Law. It's an annual scholarship established in perpetuity with an endowment to ensure it will continue for generations.
"On both sides of our family, so many people who have gone before us have contributed to enhancing our people in so many different ways," says Maliena.
"This is an opportunity for Michael and I to do exactly what they've done for us in our own way. Establishing this scholarship in honour of my grandmother connects me to her and allows me to carry on her legacy. Once we're long gone, this will be in place for many generations to come, and hopefully, it will inspire others to consider ways in which they can support our community."
Sir Michael Jones knows first-hand the effect the support of a scholarship can have on a student. Fresh out of high school in West Auckland, he was the recipient of a Polynesian leadership scholarship to study at the University of Auckland.
"I was so grateful for the support it provided," says Michael, who graduated from the University in 1988 with a Bachelor of Town Planning and a Bachelor of Arts (Geography and Anthropology), followed by a Master of Arts in Geography in 1992.
Later, in 1997 the University presented him with a Distinguished Alumni Award honouring his outstanding contribution to society.
Working to support others is a hugely important component when it comes to the family's hopes for what their newly launched scholarship will help to achieve, says Michael quoting the Samoan adage o le ala i le pule o le tautua (The pathway to leadership is through service).
"We would like to see a proliferation of Pacific scholarships across the University so we can see more Olive Malienafau Nelson's graduate and do amazing things, not just here in Aotearoa New Zealand, but in the Pacific," says Michael.
"We hope this scholarship will continue to build new generations of great Pacific leaders."
By Sophie Boladeras
This story first appeared in the 2022 edition of Auckland Law.
Email: aucklandlaw@auckland.ac.nz