Graduates shine at MAPAS ceremony
Māori and Pacific graduates from the Faculty of Medical and Health Sciences, their whānau and faculty staff filled Eden Park with bright colours, waiata, haka tautoko, laughter and tears on 12 December.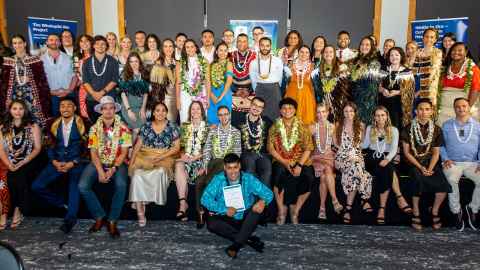 An official University completion ceremony for a group of Māori and Pacific Admissions Scheme (MAPAS) students took place on Monday 12 December as part of the Faculty of Medical and Health Sciences (FMHS) December graduation celebrations.
The MAPAS is celebrating its 50th year of supporting Māori and Pacific students. In this event, 66 students from Bachelor of Health Sciences, Nursing, Optometry, Pharmacy, Medicine and Surgery were presented with MAPAS completion certificates for their degrees.
The overarching theme of the night was 'being the change' in a system and addressing issues of inequity and racism. Graduates were adamant about their role in bringing about change for Māori and Pacific peoples and creating equitable outcomes within the health system.

After formal welcomes, students were allocated two minutes for speeches. Every graduate spoke about how MAPAS provided them with direction and showed them that working in healthcare was a possibility.
They also spoke of their cultural growth that occurred throughout their studies, which was directly influenced by being part of the MAPAS community. They said the scheme allowed students to be themselves and bring their whole selves to their studies.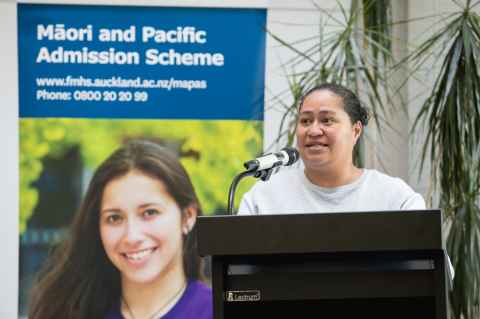 The evening featured tributes to the late Susanadaisy Jensen and her whānau.

Affectionately known as Sana, she was a student support adviser and leader of MAPAS for many years and her influence and love was remembered with great fondness by everyone present. All graduates spoke about her relentless love for them and her ability to make everyone feel welcomed and safe.
The final special award of the night was presented in her name and honour.