Vital research supported with $5.3m health funding
Researchers from Waipapa Taumata Rau, University of Auckland have received funding support for research into a wide range of health concerns.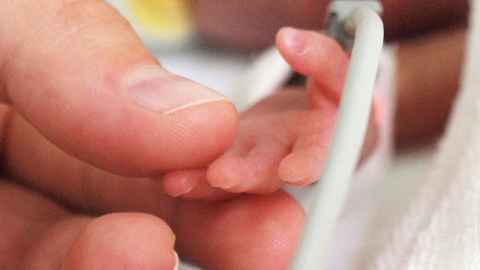 Researchers investigating a range of vital health issues at Waipapa Taumata Rau, University of Auckland, have received more than $5.3m funding in the latest funding round from the Health Research Council.
Four researchers received major health delivery research project grants. Dr Joanna Ting Wai Chu, Education and Social Work, will investigate the link between young people with Fetal Alcohol Spectrum Disorder (FASD) and appearances in youth justice.
Liggins Institute researcher Dr Barbara Cormack's work will inform national nutrition guidelines for pre-term babies. Dr Clare McCann, Faculty of Science, will research accessible communication for those in post-stroke care and Dr Michelle Wise of the Faculty of Medical and Health Sciences is looking at women-centred best practice in post abortion care.
A further eight researchers received health delivery research activation grants and a ninth researcher, Dr Sarah Leadley, received a Health Delivery Research Career Development Award.
Dr Louise Curley, Enhancing access and equity in mental health
Dr Emily Gill, Community Research Rōpū: value-based approach for a rural rohe
Associate Professor Joanne Barnes, Natural health products in alcohol, tobacco, and other substance use
Dr Melissa Cadelis, Stimulating fungi to produce the next antibiotic
Dr Joanna Ting Wai Chu, Consultation for a national fetal alcohol spectrum disorder (FASD) registry
Professor Niki Harre, A people-focused approach to greening Starship
Dr Miriam James-Scotter, Developing a model to grow nurse practitioner-led urgent care in Aotearoa
Associate Professor Shane Scahill, Understanding organisational culture for healthcare quality
Dr Sarah Leadley, Improving equity and access to intervention for children with tube dependency