Te Papa Ako o Tai Tonga whānau day
Te Papa Ako o Tai Tonga campus celebrated the first public whānau day in December.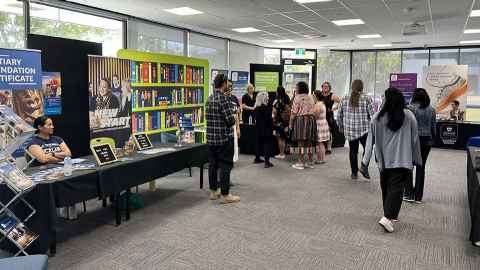 Te Papa Ako o Tai Tonga, the University's South Auckland campus, officially opened its doors in February 2020. Shortly after, Aotearoa went into a country wide Level 4 lockdown.
"It has been a tough couple of years with various levels of lockdown and precautions being taken, so the whānau day was the perfect opportunity for a soft relaunch of the campus," says Melemanu Fainga'a who works at Tai Tonga.
"The whānau day was an opportunity for our team to showcase our campus to our community, our whānau, potential students and anyone else who may want to know a bit more about what we do here and why."
The day was well attended with a couple of hundred people coming through to see what Te Papa Ako o Tai Tonga is all about.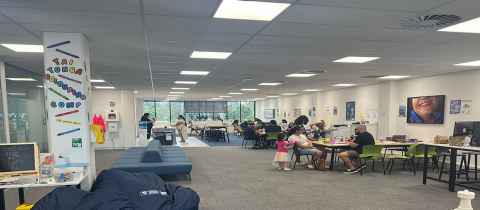 The whānau day consisted of competitions, prizes and workshops to give everyone a glimpse into the world of studying at Waipapa Taumata Rau. This included stalls from the Faculty of Business, Faculty of Education of Social Work, and other programmes that are based across campuses, such as, Tertiary Foundation Certificate, Summer Start, Unibound and Health Wayfinders. 
The kaimahi of Te Papa Ako o Tai Tonga, including Assistant Pro Vice-Chancellor Pacific and head of campus, Rennie Atfield-Douglas, described the event as "delightful" because it meant having people come through the doors again after undergoing a few years of social distancing. In South Auckland, community is taken seriously and the whānau day event showed that the University community is growing steadily.
"It's feeling more and more like a second home at our South Auckland campus."