Food waste: how messaging can help us clean up our act
A recent study explores effective ways to influence people's intentions and behaviours to reduce household food waste.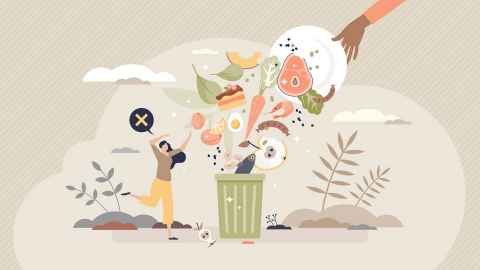 After witnessing food waste in hotels and restaurants and viewing statistics detailing household food waste, University of Auckland researcher Mary Khalil embarked on a project to explore how messaging can impact behavioural change.
Across three studies, hundreds of participants completed different tasks, including one in which they evaluated social marketing advertisements on reducing food waste.
One advertisement highlighted what could be gained by not wasting food, and the other detailed what could be lost by wasting food.

Khalil and her co-authors found that messages that detail what a person or society can gain, as opposed to lose from reducing food waste generate greater hope and therefore increase people's intentions and behaviours to reduce food waste.

In addition, when presented with messages detailing how to reduce food waste, participants showed increased intention to minimise food waste compared to information detailing why they should limit their food waste.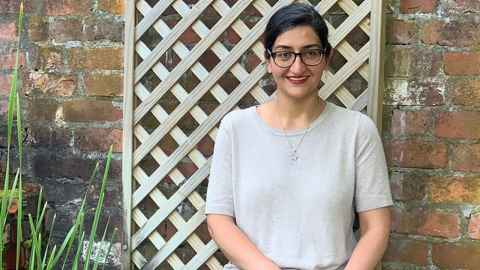 Annually, more than 40 percent of all food produced for human consumption is sent to landfill, resulting in significant environmental, financial and social consequences. Most of this waste happens at the household level, says Khalil.
"This is why I wanted to explore effective ways to influence people's intentions and behaviours to reduce household food waste."
Khalil says she decided to focus on messaging because it's an easy-to-use and affordable tool that government, councils and local boards can utilise to encourage food waste reduction.
In her paper, 'Hopefully that's not wasted! The role of hope in reducing food waste' published in the Journal of Business Research, Khalil, with University of Auckland marketing expert Bodo Lang, Griffith University's Gavin Northey and Felix Septianto of the University of Queensland, shows that campaigns designed to encourage people to reduce food waste benefit from positive messaging that elicits hope.

"Our findings show that messages that evoke a positive emotion, such as hope, may be a more effective tool for policymakers and marketers rather than using negative emotions, such as fear or shame to try to drive people to take action," says Khalil.

"We also found that when people are hopeful about achieving a goal, they search for alternative routes to attain it. In such circumstances, simply providing them with a why message won't increase their level of intention.

"The findings from our research suggest that providing individuals with a message detailing how they can achieve their goals equips them with the means to attain the desired outcomes in the future. In fact, people who are hopeful might not have enough information about how to achieve a goal, so when they're provided with a how message, the information helps them to create pathways. Consequently, it increases their intention to attain the desired outcome."

Khalil says positive emotions, and hope in particular, are powerful tools that can influence social policy and commercial practices.

"Our research provides guidance for policymakers, social marketers, and commercial operators to improve the effectiveness of their messages in reducing food waste through the use of positive emotions which can be brought about by the way a message is framed."

Overall, Khalil and her fellow researchers say consumers often feel some level of uncertainty around their impact when it comes to reducing food waste, which they may consider small compared to the magnitude of the issue. As such, they say a message that describes the positive outcomes of reducing food waste, rather than the negative, can help individuals to consider the results of reducing food waste more achievable and significant.

People often feel overwhelmed by large-scale problems like global warming and food waste, says associate professor in marketing Bodo Lang.
"This is where message framing can help. If you enable people through positive, how-to type messaging and instil hope, then they're more likely to act, and that helps all of us."