Pioneer of precious taonga conservation: Dilys Johns
Dilys Johns, a Senior Research Fellow in Anthropology at the University of Auckland, has received a lifetime achievement award for her work conserving taonga found in wet sites throughout Aotearoa.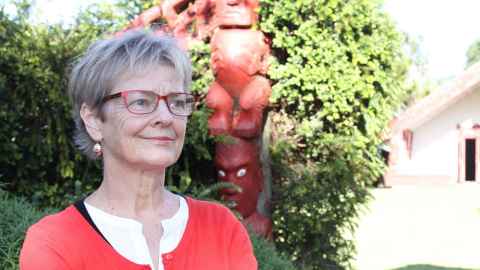 A Fellow of the International Institute for Conservation and director of the Conservation Laboratory at the University of Auckland, Dilys Johns was recently honoured with a Lifetime Achievement Award from the International Council of Museums Committee for Conservation.
The award was announced at the 15th Wet Organic Archaeological Materials (WOAM) conference held in Mainz, Germany.
In 1987 Johns established a unique, national facility for the conservation of wet organics within the Archaeology Department in the Faculty of Arts (now the School of Social Sciences).
The National Wet Organic Archaeological Materials Conservation Laboratory specialises in the study and conservation of waterlogged at-risk taonga tūturu (protected objects that whakapapa to Te Ao Māori) alongside hapu and iwi throughout New Zealand.
Johns says the most important and satisfying aspect of her work has been making conservation available at the locations where taonga have been recovered by establishing facilities for them close to their descendants.
"This work with hapū and iwi, preserving their cultural heritage where their taonga belong, has enabled two-way relationships which have endured over the years and supported meaningful research collaborations."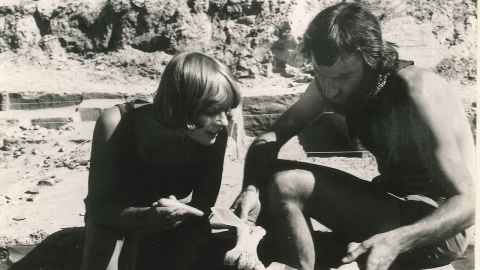 Johns' particular expertise is organic archaeological material found in waterlogged deposits, either by chance or systematic excavation.
She has been involved with a variety of projects in New Zealand and the Pacific and has established facilities throughout Aotearoa to conserve waka and large, at-risk collections off site.
These range from 700-year-old waka to the thousands of taonga she has conserved in satellite laboratories established throughout the country, all with direct input form hapu/iwi not only in the conservation process but in publishing the results.
"Most importantly my four decades of conservation and research with hapu/iwi has helped reconnect taonga with their descendants," she says.
"Our work has enabled 700 years of ancient matauranga and waka construction expertise to be accessible, enhancing the mana for present and future tamariki.
"My research resources are now being used by heritage agencies and iwi to illustrate the unique and sophisticated transformation of waka manufacture in Aotearoa over time."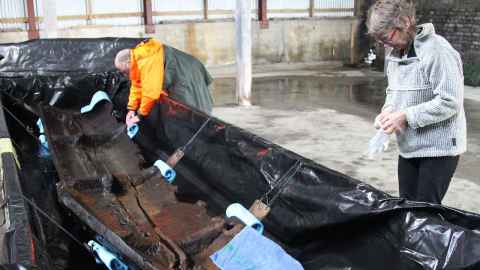 One of the colleagues who proposed Johns for the award commented that her interest in broadening the parameters in which archaeological materials are viewed has influenced conservators worldwide "to look beyond the scientific and archaeological value associated with taonga and to connect them with their people past, present and future".
And while this perspective is becoming increasingly commonplace, they noted, it hasn't always been the case.
"In this respect, her work has been pioneering and has informed current practices and approaches to conservation of material culture … It serves as a model for all of us when planning the conservation of materials in remote locations, particularly from Indigenous communities."