Historians launch special edition journal to support Māori history taught in schools
Te Pouhere Kōrero 10 is authored by a collective of established Māori historians who will speak at National Library of New Zealand, in Wellington on 28 March.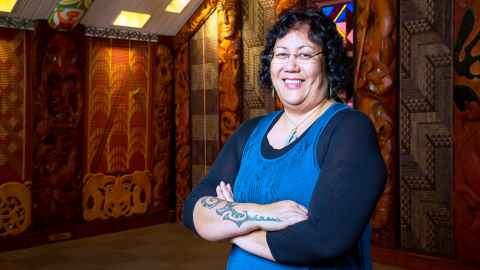 On 28 March, Māori historians' group Te Pouhere Kōrero, supported by the Judith Binney Trust, will celebrate the publication of Volume 10 of the prestigious Māori history journal of the same name – Te Pouhere Kōrero: Māori History, Māori People.
The special edition follows the reset of the history curriculum, announced in 2019, which will see more focus on Māori, iwi, and Te Tiriti history.
Aotearoa New Zealand Histories is a compulsory subject and is now officially implemented across New Zealand schools for Years 1 to 10.
A panel discussion, facilitated by Te Pouhere Kōrero, will be held at the National Library of New Zealand, exploring the significance of Māori history. The collective aim to unveil Te Pouhere Kōrero 10 as a resource to aid teaching.
Founded in 1992, Te Pouhere Kōrero is a collective of established Māori historians. Members have included scholars and writers such as Keri Kaa, Miria Simpson, and Manuka Henare, as well as Charles Royal, Danny Keenan, and Monty Soutar.
Te Pouhere Kōrero 10 brings together 12 contributors, including Waipapa Taumata Rau scholars, Associate Professor Aroha Harris, Associate Professor Ngarino Ellis, and independent researcher and former lecturer Dr Melissa Matutina Williams.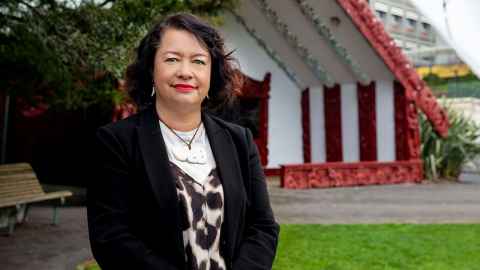 Collaborators also include Massey University's Associate Professor Veronica Tawhai, Associate Professor Nēpia Mahuika, and Dr Peter Meihana, Victoria University's Dr Arini Loader and Dr Liana McDonald, University of Canterbury's Dr Richard Manning, and doctoral students Tarryn Ryan, Sian Smith, and Will Hansen.
The objective of the panel discussion is to provide a culturally safe space to discuss and debate issues and ideas that cannot be appropriately addressed in coloniser-centric associations or conferences. It's a place to disseminate and promote Māori, iwi mātauranga, and perspectives on history to wider audiences.
"To adequately present these stories in classrooms, the foundational concepts and definitions of history in the new curriculum should align with local Indigenous mātauranga and should not be co-opted for use by the state or others seeking power at the expense of tangata whenua," says Associate Professor Aroha Harris of the Faculty of Arts.
It's also a special event to encourage educators across the country to give it the mana and care it deserves.
"For those unsure of how they might teach Māori and iwi histories, we hope this special edition provides some value, insight, and direction."
Harris opens Te Pouhere Kōrero 10 with the powerful assertion that: "The future of history is Māori".
"I encourage educators to think ethically, with aroha, and from a broad source base. Māori history is more than Māori facts and events. Māori history is nurturing because it understands very deeply that the past is always the present, shaping and influencing us."
Harris hopes that every classroom will benefit from the teaching and learning of the new curriculum, by developing familiarity with the histories of their communities and the places they occupy.
"Appreciate the richness of our pasts, open your hearts and minds to history being everywhere all the time."
Te Pouhere Kōrero are not only celebrating the tenth volume in this series, but also the digital publication of nine back issues, released in the BWB History Collection for access through libraries.
It provokes questions like 'whose history' is to be taught and explores the potential for a decolonised history in schools. Te Pouhere Kōrero operates as a broad collective of Māori colleagues interested in history – from universities, wānanga, art galleries, museums, and other organisations.