Covid-19: Kiwi health workers felt 'abandoned'
Kiwi frontline health workers' feedback from Covid-19 needs to inform solutions to the current workforce crisis, researchers say.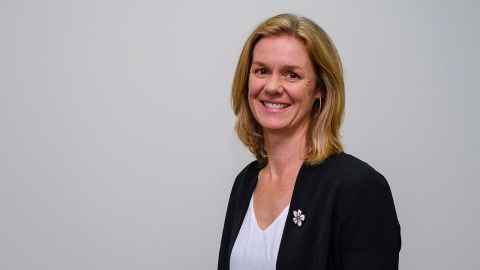 The toll the Covid-19 pandemic has taken on the country's frontline health workers is highlighted in new research. However, the researchers draw on the findings to propose a model that could be used to support health workers in current health reforms.
A viewpoint, published in the New Zealand Medical Journal (24 March), examines the evidence from recently published research demonstrating the extent to which healthcare workers experienced stress and challenges due to inadequate access to personal protective equipment (PPE) during the first wave of Covid-19 in Aotearoa New Zealand (NZMJ 24 March).
Co-authors of earlier papers published in BMJ Open and International Journal of Environmental Research and Public Health, Dr Cervantée Wild, Dr Yvonne Anderson, Dr José Derraik, Professor Cameron Grant, all from Waipapa Taumata Rau, University of Auckland and bioethicist Dr Elizabeth Fenton Te Whare Wānganga, University of Otago say their research is relevant as Te Whatu Ora Health New Zealand establishes its leadership of health services and health professionals.
The inadequate state of New Zealand's PPE stockpile and distribution system at the beginning of the pandemic was a critical signal, a "canary in the coalmine," of broader challenges facing the New Zealand healthcare system, particularly for healthcare workers' safety and wellbeing.
"I felt abandoned and like management did not care about our health or risk to our health as frontline workers," captured a common sentiment in a survey of more than 1400 New Zealand health workers.
While the research demonstrates a disconnect between frontline healthcare workers and management, it also presents strengths-based solutions, emphasising the importance of healthcare worker wellbeing and involving the clinical voice in decision-making.
Around two-thirds (62%) of the survey respondents said they were concerned about their mental health as a result of the COVID-19 pandemic. Fifteen percent were considering leaving the health profession.
"We suspect the PPE issues were the last straw for an already burnt-out staff, after a cumulative series of events in health related to understaffing, and often management structures with limited clinical representation in decision-making," co-author on the papers, Dr Cervantée Wild says.
Other contemporary research has identified PPE as a key issue in terms of occupational health and safety and highlighted the link between worker safety, mental health and health workforce retention.
However, where people reported positive experiences, they felt included in decision-making, well-informed, that their safety was valued, and trusted to make decisions.
"Where healthcare workers were involved in addressing the immense challenges around PPE supply and pandemic planning within their organisations, the experiences were far more positive, with less distress reported," says Dr Yvonne Anderson, co-author of the papers. "It is clear that collaborative approaches are far more beneficial when tackling the complex problems that present themselves in health."
Based on the themes identified within the study, researchers have proposed a model for ensuring health professional voice in finding solutions to challenges within health, called 'The Nurture Framework'.
"This framework comes from healthcare workers themselves, outlining how we should work together moving forward," says Anderson.
"It's very simple, it's around trust, safety, respect and transparency. These are core values we should be aspiring to when we engage with each other as human beings, but especially as colleagues moving forward during reform of the New Zealand health system. It isimportant that we learn from the lessons of the COVID pandemic, especially at a time of such change."
Quantitative paper: Wild CEK, Wells H, Coetzee N, Grant CC, Sullivan TA, Derraik JGB, Anderson YC. Mixed-Methods Survey of Healthcare Workers' Experiences of Personal Protective Equipment during the COVID-19 Pandemic in Aotearoa/New Zealand. International Journal of Environmental Research and Public Health. 2022; 19(4):2474.
Qualitative paper: Wild CEK, Wells H, Coetzee N, Grant CC, Sullivan TA, Derraik JGB, Anderson YC. Learning from healthcare workers' experiences with personal protective equipment during the COVID-19 pandemic in Aotearoa/New Zealand: a thematic analysis and framework for future practice. BMJ Open. 2022;12:e061413.