$15M funding over five years for major health research programmes
Waipapa Taumata Rau, the University of Auckland welcomes $15M government funding to research better, faster and more equitable patient care.
Transdisciplinary research to develop a new non-invasive way to examine a patient's heart has received $5M and is one of three Waipapa Taumata Rau, University of Auckland five-year research programmes awarded a combined total of $15 million of government funding announced on 4 July.
Heart disease remains the primary cause of death in Aotearoa New Zealand. Many of these deaths are premature and preventable. They inequitably affect Māori and Pacific communities.
With a $5 million programme grant from the Health Research Council (HRC), a team led by Professor Martyn Nash from the Auckland Bioengineering Institute aims to develop novel bioengineering approaches for analysing cardiac disease using magnetic resonance imaging (MRI) and echocardiography.
"This will provide state-of-the-art advances for precision phenotyping, which is essential in guiding personalised management strategies to ensure the best possible outcomes for cardiac patients.
The collaboration of expertise from bioengineering, cardiology, Māori health, medical imaging and prognostic modelling will enable reliable and consistent integration of clinical imaging with physiological measurements and medical data to deliver a greater understanding of heart issues for individual patients.
Professor Nash says this work will address a critical area of health inequity by providing updated guidelines for more representative assessment of heart function and subsequent patient management within Māori and Pacific communities.
"These components of our programme will provide non-invasive alternatives and reference ranges specific to Māori and Pacific people for the assessment of heart function. We will also assess the prognostic value of new indices of cardiac structure and mechanics that can be used to better stratify heart health, and to reduce inequities in cardiac care for Māori and Pacific people, as opposed to the one-size-fits-all approach and non-representative reference ranges set out in existing clinical guidelines."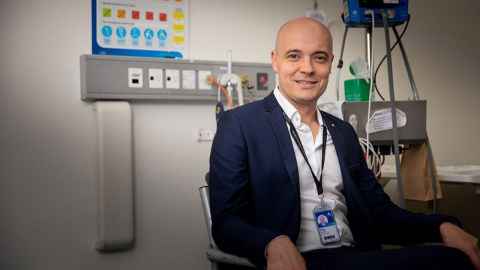 Gut disorder technology funded
Another Waipapa Taumata Rau, University of Auckland team awarded funding in today's announcement will address the significant suffering and cost caused by functional gut disorders affecting more than 30 per cent of people worldwide.
The team led by Professor Greg O'Grady, surgeon and scientist based at the University of Auckland, has pioneered a range of cutting-edge medical devices to diagnose, monitor and treat some of the most poorly understood and challenging gut conditions in clinical medicine.
With renewed funding, the team can now focus on moving a range of technologies out of the laboratory and into the hands of clinicians on a global scale.
Problems such as chronic nausea, indigestion, incontinence, and irritable bowel syndrome are highly prevalent in Aotearoa New Zealand, with Māori about 20 per cent more likely to be hospitalised with a gastrointestinal disorder.
Professor O'Grady says his team's unique high-resolution devices can accurately measure and map gastrointestinal activity and have the potential to revolutionise the field of gastroenterology, meaning less 'trial-and-error care' and more personalised therapy.
"Existing tests requiring scopes or x-rays are excellent at diagnosing structural problems, such as polyps, cancers, inflammation or cancer, but they can't identify 'functional' issues in the gut, which is what a greater number of patients suffer from," he says.
His team's innovations are non-invasive and designed to provide answers to gut issues within hours, not months. Their most mature invention to date – a stretchable electronic device worn over the stomach to measure signals coming from the stomach (much like an ECG records the electrical signal of the heart) – is already in use in a number of clinics to produce accurate reports on gastric motility.
Their new programme involves 17 clinical studies and an assembled consortium of experts from six countries. 
"While this programme is firmly centred in Aotearoa New Zealand, we will act as the hub for an international network of partnerships working together to reform care in complex gastrointestinal disorders, for the wellbeing of future patients globally."
Chief executive of the HRC, Professor Sunny Collings, says all research supported by this year's programme funding should make a significant difference to health and help advance its field of research.
She adds, the highly collaborative nature of this year's programmes will strengthen their potential impact both locally and globally.
"We look forward to what the next five years will bring as these teams pursue big goals, with a very clear line of sight to making a difference in patient outcomes and care."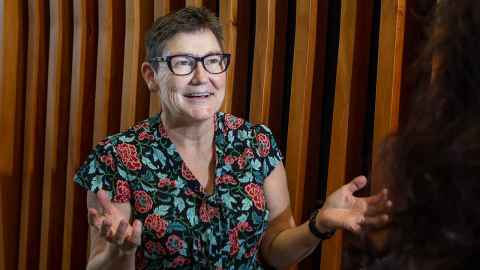 A project aimed at equitable care for increasing numbers of New Zealanders with dementia has been awarded almost $5M.
Professor Ngaire Kerse MNZM, The University of Auckland
Impact of Dementia mate wareware and Solutions for Equity in Aotearoa: IDEA
60 months, $4,941,561
The combination of increasing numbers of older people and age being the strongest risk predictor makes dementia (mate wareware) a significant population health investment.
Estimates suggest:
more than 50 percent of people with dementia are unknown to health providers;
services do not meet diverse language and cultural needs;
whānau resources to provide the best care are unavailable; and
dementia care funding is not equitable.
We will use multiple, culturally appropriate methods with Māori, Pacific, Indian, Chinese and Pākehā communities to establish accurate population-based dementia prevalence, explore experiences and expectations of dementia care, and co-create strengths-based whole-of-system solutions to improve access and quality of dementia care in Aotearoa.
Planning for health and social support to enable flourishing during the ageing demographic transition will be accurately informed.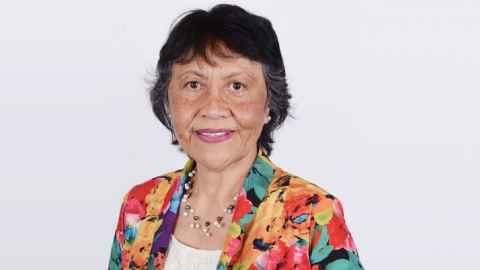 In addition, a programme of work aimed at improving the lives of people with disabilities and their carers has gained funding for a team led by the University of Otago in collaboration with the University of Auckland.
Dr Ofa Dewes, Tongan Health Society Inc and The University of Auckland is collaborating with Professor Leigh Hale, University of Otago on an Otago-led programme.
Taunakitanga Takitini: reframing self-management support for all in Aotearoa
60 months, $4,999,810
Taunakitanga Takitini programme aims to build Aotearoa specific knowledge about supported self-management to enable those who experience greatest health inequities, that is, underserved populations living with lifelong conditions (specifically Māori and Pacific peoples, Tāngata Whaikaha (Māori with disability) and those experiencing learning (intellectual) disability) and their whānau to be supported to live the best possible life.
Partnering with Māori, Pacific and disability healthcare providers we will explore service users' and communities' needs and aspirations for living well and what healthcare services would best support them and how.
Using this knowledge, we will co-develop care models of how collaborative community healthcare professionals and kaiāwhina can support and work alongside whānau and communities to enable them to support themselves within their own context.
These models will then be implemented, and outcomes evaluated.
Our findings will inform policy, healthcare service and the public. 
We will thereby build Aotearoa-specific research capacity and capability.