Boost for engineering research to reduce natural hazard vulnerabilities
University researchers have secured funding to help support decision making around how and where we build.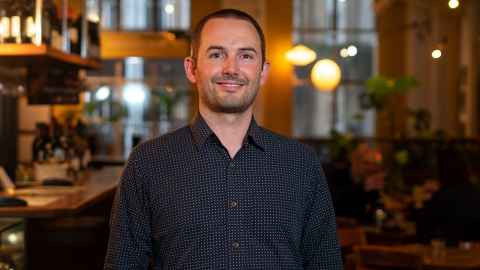 Following the recent weather events, research from the University of Auckland is hoping to reduce natural hazard vulnerability in our communities after securing $450,000 from Toka Tū Ake EQC.
The funding is part of the Toka Tū Ake University Research Programme, which grants a combined total of $4.5 million to successful applicants.
Professor Liam Wotherspoon and his team are looking to improve the information and engineering assessment methods that can support decision making around how and where we build.
Research will focus on improving understanding of the potential strength of earthquake shaking, assessment of flood defence systems, tsunami inundation and impacts, and seismic assessment of existing residential buildings. This will include national, regional and Māori built environment scale projects.
The research team had also been a successful applicant in the last programme, which supported students across geotechnical and structural engineering projects.
In total, ten teams have secured funding as part of the programme, with two teams representing the University of Auckland.
"Funding is based on the delivery of a three-year research programme, which aligns with the Toka Tū Ake research priorities, including building resilience, reducing the impacts of natural hazards and building stronger homes in less risky places," says Head of Research for Toka Tū Ake Dr Natalie Balfour.
"This year we published our latest Research Priorities Investment Statement, giving researchers clarity on what research areas are important to Toka Tū Ake."
The long-standing programme is designed to help PhD and masters students develop skills under the guidance of a leading scientist in their field, helping the next generation of scientists continue to build on our collective natural hazard knowledge.
The successful research topics include resilient buildings, further understanding risks, education, helping empower people and research into smarter land use. The programmes are funded from 1 January 2024 and run through to 31 December 2026.
As well as supporting multiple students and early career researchers, these projects will help make a difference for Aotearoa. The last round of programmes helped further research in developing the resilience of marae and infrastructure, contributed towards the National Seismic Hazard Model (which estimates earthquakes across the motu) and helped to improve national practices for engineers.
"We've provided funding to tertiary institutions across Aotearoa New Zealand to help support natural hazard research and resilience since the 1990s and it continues to play an important role in helping us make a difference for people," says Dr Balfour.
"Aotearoa New Zealand has many world-leading researchers and we received a number of great applications. The variety is incredible and I'm looking forward to seeing what they learn, and how it develops our shared understanding and resilience, so that everyone from families to decision-makers can plan more effectively and be more prepared."