Māori researchers gather for inaugural Pūtaiao Symposium
Event on Tai Tonga campus hosted by Te Whare Pūtaiao, Faculty of Science.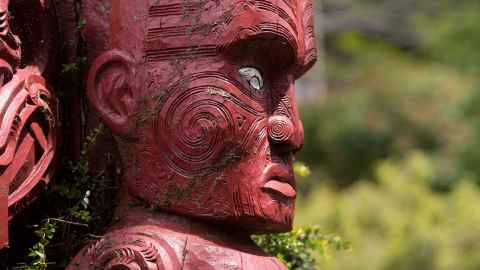 Māori researchers from within the University and across the country were gathering this week for the inaugural biennial Pūtaiao Symposium at Tai Tonga campus.
The two-day event aimed to connect and inspire researchers, educators, students, influencers, and movers and shakers in Pūtaiao and STEAMx3 (Science, Technology, Engineering, Arts, Maths, Medicine, and Mātauranga Māori)
'Ma Mua Kaa Hua,' exploring the past to inform the future, was the theme, with an overarching aim of supporting future generations of Māori students and researchers.
Organised by Te Whare Pūtaiao, Faculty of Science, the first day of the event, on 7 September, was to focus on researchers, the second day on educators, influencers, iwi, hapū and community leaders.
A broad range of topics was to include the decolonisation of science, grounding research in kaupapa Māori, and data sovereignty, with an emphasis on participants engaging kanohi ki te kanohi (face to face) and a whakawhanaungatanga (relationship building) approach.
Media queries
Kaitohutohu Pāpāho Māori | Te Rina Triponel
E: te.rina.triponel@auckland.ac.nz
M: 021 029 90650