Richard Clarke appointed new Dean of Engineering
Deputy Dean of the Faculty of Engineering, Richard Clarke, will step into the Dean's role in December.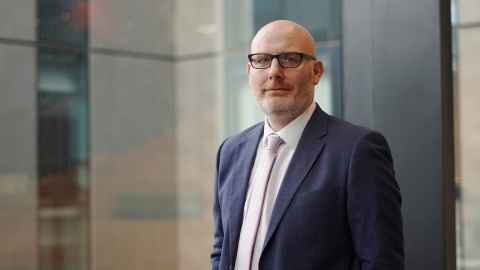 Associate Professor Richard Clarke has been appointed Dean of Engineering and will take over from current Dean, Professor Gerard Rowe, when he retires in mid-December.
Richard began his career in management consulting before completing his PhD in the School of Mathematical Sciences at the University of Nottingham in the UK.
He went on to study the hydrodynamics of microbe suspensions during a David Crighton Fellowship within the Department of Applied Mathematics and Theoretical Physics at the University of Cambridge. This was followed by a two-year Australian Research Council funded post-doctoral role at the University of Adelaide.
Richard joined the Department of Engineering Science at the University of Auckland in April 2008, and was appointed the Associate Dean of Postgraduate Research in 2018, before being named Deputy Dean of the Faculty of Engineering in 2021.
"Since joining the Faculty of Engineering in 2008, I have had the privilege of working alongside a uniquely talented and dedicated group of people, and I am immensely proud to be associated with our collective successes," says Richard.
"Exciting opportunities lie ahead, and I will be wholly dedicated to supporting the important work of our staff and students to ensure that we continue to thrive and fulfil the special trust that society and our communities place in our Faculty of Engineering."