Wine leftovers will turn to treasure in Endeavour Fund project
University of Auckland scientists were awarded $18.8 million from the Endeavour Fund.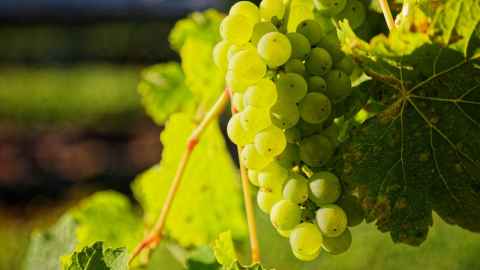 Waste from New Zealand's wine industry is set to be transformed into high-value products in a $9.8 million project led by the University of Auckland.

Called grape marc, the stems, skins and seeds left over from winemaking offer opportunities for food, paper, pharmaceutical, building and chemical products.
Professor Paul Kilmartin, an expert in wine chemistry, will lead the research programme, which was today awarded the money by the Ministry of Business, Innovation and Employment's Endeavour Fund.
Food additives, chemicals for specialised applications, and paper products with fire-retardant and antimicrobial properties are among potential uses.
"Our research team holds several patents and has developed leading-edge technological approaches that will be applied to grape marc components," Kilmartin and colleagues said in a funding application.
Besides Waipapa Taumata Rau, University of Auckland scientists, the team includes researchers from AUT, Crown research institute Scion and the University of Canterbury.
The programme will be "an example of how to create substantial new high-value product revenue streams for New Zealand companies while eliminating a primary industry waste stream as part of our future circular economy," according to the funding application.
As well, $9 million of "Smart Ideas" funding from the Endeavour Fund went to nine Waipapa Taumata Rau projects, awarded $1 million each:
Low gravity injury modulation device, Professor Anthony Phillips, School of Biological Sciences


Photonic device for Varroa control in beehives, Professor Cather Simpson, Department of Physics


Carbon footprints underwater, Professor Simon Thrush, Institute of Marine Science


AI-based behavioural analytics for live sports broadcast, Dr Patrice Delmas, School of Computer Science


Technology for more precise neurosurgery, Dr Habbid Abbas, Auckland Bioengineering Institute


Revolutionizing shellfish nursery culture using tidally driven upwelling systems, Dr Brad Skelton, Institute of Marine Science


Wastewater treatment for nitrogen and nitrous oxide control, Professor Naresh Singhal, Faculty of Engineering


Image-guided photonics probe, a medical device for accurate real-time prostate cancer detection, Dr Claude Aguergaray, Department of Physics


Ion pipette aspiration chips for soft colloidal micromechanics, Dr Geoff Willmott, Department of Physics
Media contact
Paul Panckhurst | media adviser
M: 022 032 8475
E: paul.panckhurst@auckland.ac.nz